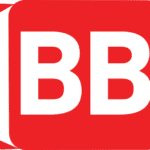 VACANCY NOTICE
POSITION:                        Bookseller (150Plett Hour)
REPORTING TO:              Store Manager 
STORE: The Market Square, Plettenburg Bay, Western Cape
Our philosophy is to provide our customers with choice and value.
Bargain Books is one of the biggest book retailers in South Africa, with 86 stores and growing rapidly.  We are the winner for best bookseller of the year 2019, 2018, 2017, 2014, 2013 and 2011.
We believe in hard work and entrepreneurial thinking within a dynamic, sales and service orientated environment. We aim to provide our customers with superior service and value for money through our passion for books and people.
Purpose of the job:
As a bookseller you will receive and unpack stock, categorize books and merchandise stock for the customer.    You will also focus on customer service making sure the customer gets excellent service by delivery of their needs.  You will build up your book knowledge every day to build strong relationships with the customer driving up sales.
Main Responsibilities
Customer Service – offer assistance to every customer entering the store with a friendly and positive attitude.
Housekeeping – keep the store clean and tidy.
Merchandising – making sure all window displays and in door displays are attractive and eye catching and changed every two weeks.  Check that the bestsellers are in stock and on display.
Stock Management – assist the manager in measuring and controlling shrinkage
Security – need to be alert and aware of the non-shopper/shop lifter
Book knowledge – constantly building up your knowledge of the books in the store
Sales and upselling – building up relationships with potential customers, upselling and cross selling.   Pushing promotions.  Recommending a substitute and alternative book and other unique products.
Sourcing and ordering books for customers using the lookup systems at your disposal.
Admin and control – cash up, credit card checks, wage payout, shortage reports, supplier payout, attendance register, email communication, gift vouchers, etc.
Qualifications required for this role:
We are looking for an energetic and well-presented sales person who is physically strong and healthy.  You need a minimum of a matric and preferably have experience in retail or a sales environment.     You could be starting out in your career and have a marketing qualification, a degree in English literature, Communications, Journalism or other qualifications that will benefit your career being in a bookstore.  You will gain people skills, be empowered with knowledge and will be exposed to merchandising, promotions, sales techniques, the publishing industry, authors, etc.  which will set you up for your future career.
The successful applicant will have the following attributes:
Fully bilingual
Neat and well presented
Above average communication skills
Positive and friendly attitude
Knowledge of books and willing to learn
Sales skills
High level of computer literacy
Physically strong and fit
Work well under pressure
Good follow through and commitment
Work well with a team with commitment and support
Prepared to work long hours and alternate weekends.
Benefits:
Book Discount
Incentivised targets
Group Retirement Annuity
Medical Insurance
Employee Birthday Gift
Applications and CV's should be addressed to Stacy Hendricks, Recruiter  – stacy@bargainbooks.co.za
With "PLETT 150 HOUR BOOKSELLER" stated in the subject heading
Closing date: 4 December 2023
NB:  Only successful candidates will be interviewed.  If you have not heard from us after the closing date, please regard your application as unsuccessful.
Preference will be given to candidates who will add to the diversity of our organization.