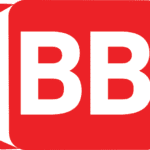 Bargain Books
VACANCY NOTICE
POSITION:                        Security/Customer Service Agent   
REPORTING TO:              Store Manager and Assistant Manager
STORE:                              Ballito Junction, Ballito 
Our philosophy is to provide our customers with choice and value.
Bargain Books is one of the biggest book retailers in South Africa, with 82 stores and growing rapidly.  We have been the Best Bookseller of the Year for 2019, 2018, 2017, 2014, 2013 and 2011.
We believe in hard work and entrepreneurial thinking within a dynamic, sales and service orientated environment. We aim to provide our customers with superior service and value for money through our passion for books and people.
Purpose of the job:
We are looking for a confident matriculant with a strong personality who is friendly, alert, intuitive, super vigilant, curious, observant as well as discreet.
You will focus on security externally and internally making sure no theft is happening in the store.
You will focus on customer service making sure that every customer is greeted at the entrance and is given the best attention and service.
You may also be required to assist with the unpacking and categorizing will also assist when needed with unpacking stock and categorizing on to shelves.
Main Responsibilities:
Customer Service – offer guidance to every customer entering the store with a friendly and positive attitude.
Housekeeping – keep the store clean and tidy.
Security – need to be alert, observant, curious and aware of the non-shopper/shop lifter and report any suspicious behaviour to Management.
Stock – at times when needed, when the store is quiet you will assist with unpacking stock and categorizing on to shelves.
Qualifications required for this role:
We are preferably looking for a matriculant.
We are looking for an energetic and well-presented person who is physically strong and healthy.
You must have a good friendly attitude, be super vigilant, curious, observant, discreet and committed to hard work.
The successful applicant will have the following attributes:
Preferably fully bilingual
Neat and well presented
Above average communication skills
Positive and friendly attitude
Physically strong and fit
Work well under pressure
Good follow through and commitment
Benefits:
A personal (own) use Book Discount
Incentivised targets
Group Retirement Annuity
Medical Insurance
Employee Birthday Gift
Applications and CV's should be addressed to Jenny Strong, National Recruitment – jenny@bargainbooks.co.za
With" BALLITO JUNCTION SECURITY/CUSTOMER AGENT" stated in the subject heading
Closing date: 06 August 2021
NB:  Only successful candidates will be interviewed.  If you have not heard from us after the closing date, please regard your application as unsuccessful.
Preference will be given to candidates who will add to the diversity of our organization.