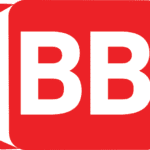 Bargain Books
VACANCY NOTICE
POSITION:                         Store Manager
REPORTING TO:               Regional Manager
STORE:                               Forest Hill City, Centurion, Pretoria

Our philosophy is to provide our customers with choice and value.
Bargain Books is one of the biggest book retailers in South Africa, with 82 stores and growing rapidly.  We have been the Best Bookseller of the Year for 2019, 2018, 2017, 2014, 2013 and 2011.
We believe in hard work and entrepreneurial thinking within a dynamic, sales and service orientated environment. We aim to provide our customers with superior service and value for money through our passion for books and people.
Purpose of the job:
Manage the store as an Entrepreneur with a strong business mindset
Lead the Assistant Manager, Supervisor and Booksellers to grow their book knowledge, in order to deliver excellent customer service
Make sure that the sales target for the store is reached every month, in order for you and your team to receive Incentives.
Visit external institutions such as schools, libraries, churches, Corporates, etc. to bring in bulk sales.
Main Responsibilities:
Management of staff – Seeing that staff plans and rosters are in place. Training staff on all aspects of bookselling. Disciplining and conducting performance reviews when needed.  Motivating and mentoring staff to do their best for their customer and for the Bargain Books brand.
Customer service – offering assistance to every customer entering the store with a friendly face and positive attitude.
Housekeeping – keeping the store clean and tidy.
Merchandising – seeing that window and in- store displays are attractive, eye catching and changed every two weeks.  Seeing that best sellers are in stock and making sure all stock is in their right category.
Promotions – making sure that all promotions are adequately merchandised with ample quantities.
Stock Management – making sure that the stock is in line with the needs of the local market.  Making sure that the bestsellers are in stock from both Publishers and Warehouse.  Ensuring that receiving is accurate and shrinkage is managed and controlled.  Ensuring stock levels must be in line with sales and store size.
Communication – communication via Email and Skype to various suppliers, customers and Head Office.
Training   – training staff regularly in store systems, customer service, sales techniques and products.
Security – making sure that security is regularly discussed at staff meetings and that staff are always alert and aware of the non-shoppers and/ or shop lifters.   Making sure that the CCTV and Convex mirrors are monitored. Banking must be locked in the safe at night and banked daily.
Admin and Control – daily cash ups, credit cards to be cross checked, and banking done daily.
Knowledge Management – Making all staff aware of the Weekly Bestseller report.  New book submissions from all Publishers must be circulated amongst the staff.  Weekly Book Review Newsletters must be read by all staff members.
Selling – Ensuring that every staff member and process in store focuses on making sales.  Ensure that there is a culture of hand selling, up selling and relationship building to ensure repeat business.
Community sales –   Facilitating of selling to schools, libraries and churches.
Qualifications required for this role:
A minimum of a matric with at least 5 years' experience in sales or retail.
Minimum of 5 years of managing of staff preferably within a sales or retail environment.
A diploma or degree would be advantageous
The successful applicant will have the following attributes:
Neat and well presented
Preferably fully bilingual
Above average communication skills
Positive and friendly attitude
High level of computer literacy
Financial and business acumen
Work well under pressure
Good leader with a collaborative management style
Show good follow through and commitment
Adaptable and flexible personality
Good merchandising experience
Prepared to work retail hours
Benefits:
A personal (own) use Book Discount
Incentivised targets
Group Retirement Annuity
Medical Insurance
Employee Birthday Gift
Applications and CV's should be addressed to Jenny Strong, National Recruitment – jenny@bargainbooks.co.za
With "FOREST HILL STORE MANAGER" stated in the subject heading
Closing date: 13 August 2021
NB:  Only successful candidates will be interviewed.  If you have not heard from us after the closing date, please regard your application as unsuccessful.
Preference will be given to candidates who will add to the diversity of our organization.