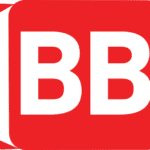 VACANCY NOTICE
POSITION:                         Store Manager
REPORTING TO:               Regional Manager
STORE: Musgrave Centre, Musgrave, Durban, KwaZulu-Natal
Are you an experienced individual with passion, energy, enthusiasm and a knack for creating a warm and welcoming environment for our people and customers?
We are looking for a bookstore manager with creativity, innovation, a commitment to customer service at the highest level and extensive book knowledge. Flexibility and excellent organisational skills are also essential.
Our ideal candidate is willing to:
Take responsibility to run a store like their own.
Lead and support the Assistant Manager, Booksellers and other colleagues while having fun together.
Build relationships with Customers, Suppliers and Authors.
Drive performance so that the team can achieve the monthly sales budget and receive Incentives.
Key components for this job:
Overseeing day-to-day operations of the store.
Monitoring inventory, and security controls.
Monitoring daily and weekly sales, to ensure monthly sales target is achieved.
Monitoring the quality of customer service throughout the store.
Supervising, guiding and supporting team members.
Assisting in training and growing our people for internal promotion.
Maximising sales and profits, while minimising controllable expenses.
Maintaining a commitment to a strong community presence.
Overseeing bookstore events.
Working on the sales floor, requiring physical activity.
Prepared to work retail hours
Qualifications required for this role:
A minimum of matric with at least five years of experience within sales or retail.
Minimum of 5 years of managing of staff preferably within a sales or retail environment.
A diploma or degree would be advantageous
Strong analytical skills, and ability to use industry and competitor knowledge to consistently identify opportunities to drive sales.
Experience with POS, inventory management & merchandising in a fast-paced, rewards/performance-driven organisation.
Benefits:
A personal (own) use Book Discount
Incentivised targets
Group Retirement Annuity
Medical Insurance
Employee Birthday Voucher and Day Off
Applications and CVs should be addressed to Stacy Hendricks, Recruitment – stacy@bargainbooks.co.za
With "MUSGRAVE STORE MANAGER" stated in the subject heading
Closing date: 13 December 2023
NB:  Only successful candidates will be interviewed.  If you have not heard from us after the closing date, please regard your application as unsuccessful.
Preference will be given to candidates who will add to the diversity of our organization.