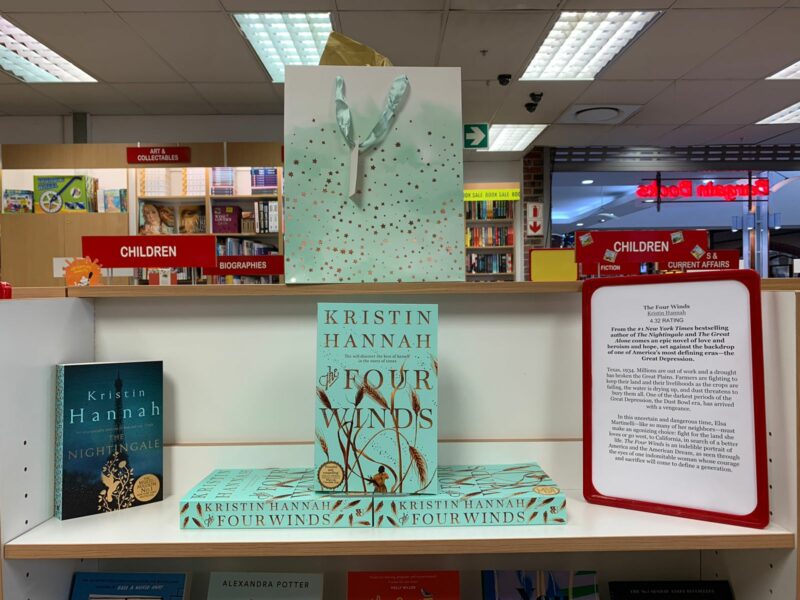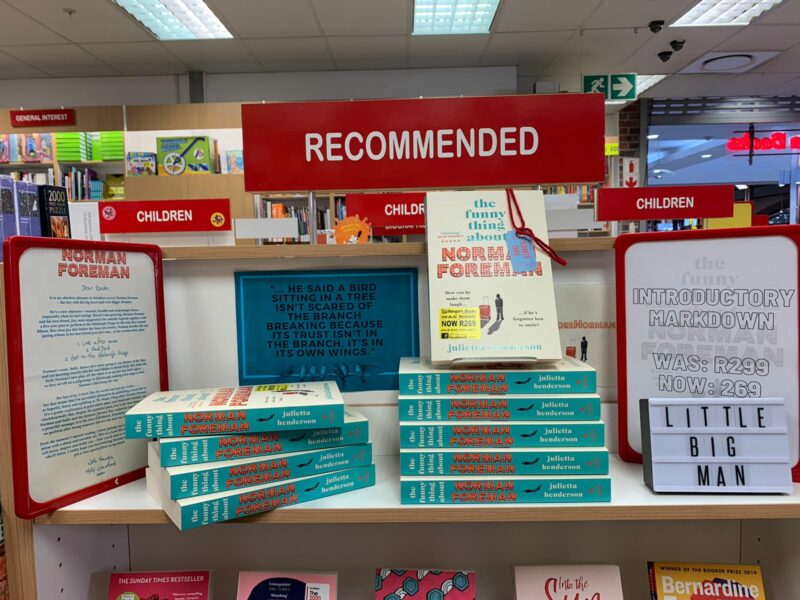 Bargain Books
Established in 1998, Bargain Books is South Africa's leading discount book retailer with 82 stores in all 9 provinces. Our mission is to provide our customers with quality and innovative products, value for money and excellent service. Books, Magazines and Stationery CC is proud to have won SA Bookseller of the year 2011, 2013, 2014, 2017, 2018 and 2019. We are the leaders in Afrikaans, Children's and Mass Market fiction in SA. We have an extensive product offering, many exclusive to Bargain Books and also publish Afrikaans Children's Books.
Bargain Books has long been devoted to delivering on four unique and particular strengths: range, convenience, service and value.
With range, we strive to make a broad spectrum of books available, ensuring that popular authors and current bestsellers are on display along with books of specific local interest and hidden gems. Drawing from the wide knowledge base of our passionate booksellers allows us to represent an expansive range of interests and voices, and our far-reaching network of suppliers means that, even if a particular title is not on the shelves, we can order in just about any book you should want.
In championing convenience, we do everything we can to encourage a stress free and rewarding shopping experience. Via careful use of eye-catching displays and intuitive layouts, and by locating bestsellers and sought-after titles near the entrance, we ensure that your visit to our store can be as quick and easy as you want it to be. And you'll never have trouble spotting a bookseller if you have a question that you'd like answered quickly. We remain sensitive to the fact that lengthy shop visits can be disconcerting due to Covid-19, so we are conscientious about facilitating simple, safe book shopping.
Our commitment to service manifests in the brilliant teams of booksellers that serve every store, teams who ensure that you get the book you're after every time you visit, that you are treated with respect, and that there is always knowledgeable assistance should you want some recommendations.
And finally, with value, we consistently make sure that you are getting great products for your money – and this often means that big titles, children's books, fiction and gifts are available at uniquely low prices.
By combining these four essential principles, we ensure that your every visit to Bargain Books is effective and enjoyable, that you will always receive any assistance that you need, and that you will be thrilled by what you can find here and by just how much you can get for your money.
Bargain Books is committed to ensuring the health or our employees and in so doing, our customers health too. Our employees will respect social/physical distancing. Our employees will at all times wear a mask. Our employees will sanitize hands and work surfaces regularly. Call in your order and we'll get it ready for your collection. Bargain Books will continue to assist in flattening the curve and our list of requirements will continue to evolve. Stay safe and healthy.