Two from the Master
This month – actually it's becoming rather a happy habit of ours – there are two books of the month! And this time around, they are both by departed, beloved master of all things adventurous, Wilbur Smith. One of them pits members of the famed Courtney family against the havoc wrought by the American Revolution, while the other, which is aimed at younger readers, follows the youngest Courtney, Jack, into the icy wilds of the arctic.
Stormtide by Wilbur Smith with Tom Harper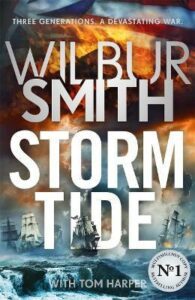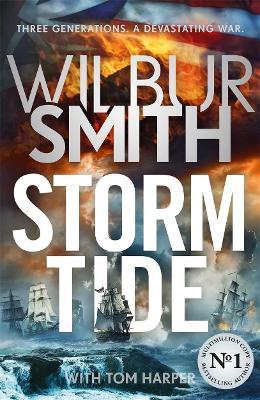 Stuck at a quiet East African outpost, Rob Courtney has long been denied the high-seas adventures for which he longs. But when his grandfather dies in 1774 he at last gets his chance. He stows away on a ship bound for England, his only luggage an inherited sword. London, however, proves too much for him and he is soon desperately penniless… until he is snapped up by the navy and sent to fight the rebellious colonists in America.
Unknown to Rob, however, his cousins Cal and Aiden are helming a deadly move against the British. Their yearning for independence and their hatred of the British have boiled over into dangerous passion and they will do whatever they must to seize victory. Even if it means killing family.
A changing world, a devastating war and a family torn apart – Storm Tide has all the solid hallmarks of Smith's very best historical adventures.
Shockwave by Wilbur Smith with Chris Wakling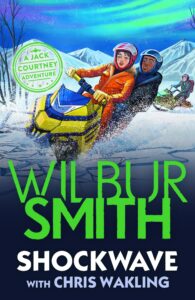 Jack has always been keen to help his mum with her environmental protection work – and he's always made sure everybody knows it. Which is how he's able to score himself an expedition to the Arctic, where he'll be making a documentary film. Of course, steadfast friends Xander and Amelia will be going along, as will cousin Caleb.
Fairly quickly, however, Xander, in his investigative way, discovers that their trip is being funded by a green energy investment company… who may not be all they claim to be. Crossing the white wilderness by snowmobile and dog sled, their expedition encounters one set back after another. Until Jack angers a pack of wolves and things turn potentially deadly. His mum's friend Johnny Armfield may be the only one who can come to the group's rescue. But what are his motives, and can he be trusted?
An endurance-filled, relentlessly perilous adventure through the most unforgiving landscape of all, ShockWave is a gripping, environmentally-conscious adventure for readers of ten years and up.
Happy Reading!