This month, our picks kick-off with a gripping trip into the universe of one of the biggest fantasy authors on the planet before dipping into classic mysteries, deadly thrillers, rewritten histories and impossible families. Here are six of the new releases about which we are most excited this month.
Take a look:
Dawnshard by Brandon Sanderson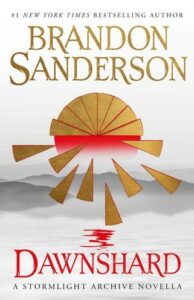 The epic fantasy worlds of Brandon Sanderson are vast, and are always populated by hosts of memorable characters. With Dawnshard, a Stormlight Archive novella, we are given the chance to spend more time with some of the memorable characters whose stories yearn for further exploration.
Taking place between the events of Oathbringer and Stormbreaker, Dawnshard brings us more of Lopen, the Windrunner, Rysn Ftori and Chiri-Chiri the last larkin.
"When a ghost ship is discovered, its crew presumed dead after trying to reach the storm-shrouded island of Akinah, Navani Kholin must send an expedition to make sure the island hasn't fallen into enemy hands. Knights who fly too near find their magic suddenly drained, so the voyage must be by sea.
Years ago, shipowner Rysn Ftori lost the use of her legs but gained the companionship of Chiri-Chiri, a stormlight-ingesting larkin, a species once thought extinct. Now Rysn's pet is ill, and any hope for Chiri-Chiri's recovery can be found only at the ancestral home of the larkin: Akinah. With the help of Lopen, the formerly one-armed windrunner, Rysn must accept Navani's quest and sail into the perilous storm from which no one has returned alive. If the crew cannot uncover the secrets of the hidden island city before the wrath of its ancient guardians falls upon them, the fate of Roshar and the entire Cosmere hangs in the balance."
Nine Lives by Peter Swanson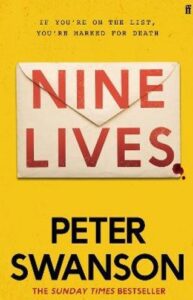 Paying palpable tribute to some of Agatha Christie's best known work, the new mystery from the author of The Girl With a Clock for a Heart and The Kind Worth Killing, invites us to decipher a deadly situation forced upon nine complete strangers.
Nine unrelated people receive the exactly the same piece of mail: a single page listing nine names, each recipient among them. Of course, they all shrug it off… until it becomes all too real. The first of them to die is an old man that no one seems to dislike. He's found drowned on a beach. The next is a suburban father, shot in the back while on a run. There is no apparent connection between these men, or between the nurse and the actor also on the list. One of the names, however, belongs to an FBI agent. The motives of the unknown sender are obscure, and nobody knows where or how they will strike next. It's up to Jessica Winslow to figure out what is going on and how to stop it.
With a fascinating central puzzle, a quick pace and a fresh take on its subject, Nine Lives is an entertaining and twisty enigma that demands solving.
Twelve Secrets by Robert Gold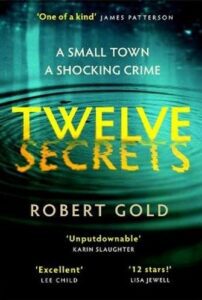 From one unputdownable work of suspense to another, Twelve Secrets sees a true crime journalist trapped between the unresolved traumas of his past and a brutal killing in the present. Close-knit communities so often harbour the darkest secrets.
Ben Harper's life was all but destroyed when his brother was murdered by two of his classmates. The country was rocked by this vicious tragedy and the Harper family were plunged into an unending nightmare. The idyllic town of Haddley is the last place you'd think something like this could ever happen. But after becoming one of the country's most lauded true crime journalists, Ben is happily settled back in Haddley. Twenty years have passed and the community has done its share of healing. But now it's happening again. A new murder brings his brother's death right back into the present and throws new suspicion on some of the people closest to him. If he's ever to get his life back, Harper will have to delve into two decade's worth of unspeakable secrets. No one is being fully truthful… and at least one person is willing to kill to keep the past well and truly buried.
The Paris Bookseller by Kerri Maher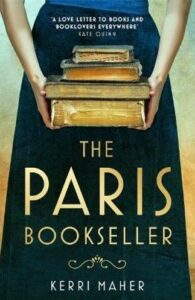 And now on to a controversy of a very different kind.
A remarkable woman, a history-making bookshop and the convergence of some of literature's brightest voices in the world's most glorious city: The Paris Bookseller powerfully pays tribute to books, the people who write them and the people who stand by them.
In 1919, ambitious booklover Sylvia Beach opens an English bookstore in one of Paris's most bohemian districts. Before she knows it, Shakespeare and Company quickly becomes a meeting place for luminaries such as James Joyce, Ernest Hemingway and Gertrude Stein. Joyce's novel, Ulysses, has just been banned, and Sylvia decides that it's up to her to publish it. In so doing, she ties her own fortunes to one of the century's most controversial and transformative books.
Abandoned in Death by J.D. Robb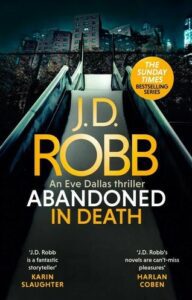 This is the 54th entry in the wildly popular and ever inventive Eve Dallas series. And this time, the lieutenant must take a deep, dangerous dive into the personal histories of three very different but outwardly similar women in order to stop a deadly kidnapper in his tracks.
The women who have been taken are all in their mid twenties and each of them is beautiful. Nothing but their looks seems to unite them… until Lauren Elder's dead body is discovered peacefully posed on a playground bench. She has been carefully dressed and groomed and her throat has been cut cleanly. Found beneath her folded hands is a note that reads, in childish script, "bad mommy".
Lt. Eve Dallas assembles her team to investigate Lauren's murder. Somewhere in her past, they believe, is the key to the killer's motives… and the clues they need to find and prevent the death of the next victim.
With its mix of suspense and romance, and its ingenious dual timeline format, Abandoned in Death shows that J.D. Robb is still a long way from running out of fresh ideas.
We Are the Brennans by Tracey Lange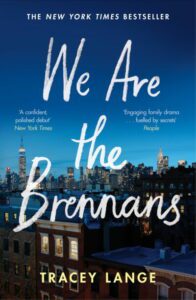 When it comes to family, the truth is rarely simple. Some secrets are kept for the family and some are kept from them.
Twenty-nine year old Sunday Brennan walked out on her family five years ago, offering no explanation and never looking back. When she regains consciousness in the hospital following a drunk-driving accident that she caused, she figures she has little choice but to return home and try to rebuild her life. But it won't be easy. There are questions that demand answers, resentful siblings and a bitter ex-fiance. It's not that long, however, before she realises that she may have returned at just the right time.
Thanks to another figure from the family's past, the Brennans' business is barrelling toward failure – and the only way to save it is to resurrect the secrets that have been threatening the family for generations. Perhaps there is much about their lives that they do not know. If they are to survive the double-whammy of financial ruin and the ominous mistakes of their pasts, the Brennan's will have to find a way to be more united than they have ever been. Recommended for fans of Maggie O'Farrell and John Boyne.
Happy Reading!