From classic thrills and heartwarming tonics to reavaluations of the past and the future, there's plenty to look out for in fiction this month. Take a look at these six brand new, notable titles.
The Lost Storyteller by Amanda Block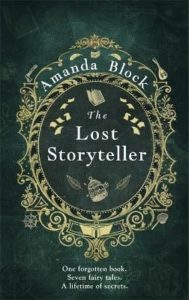 Here's an appealing debut ideal for fans of Jessie Burton and Diane Setterfield: a moving meditation on the love shared by fathers and daughters and a beautiful reflection on stories and their limitless ability to transform us.
Rebecca's family doesn't talk about her father. She hasn't seen him since she was very young, and he has begun to fade from her memory. She knows only that he was once a children's TV star.
When a journalist unexpectedly turns up asking questions about him, Rebecca starts to wonder whether there is more to her father and his absence than she realises. She is moved to seek her own answers, and her hunt begins with a book of fairy tales written by her father and dedicated to her. Though she is able to track down traces of his life in the real world, it is these tales to which she keeps returning. They may be make-believe, but there is truth running through them. They could be the key to unearthing who he really was… and perhaps even where he is now.
Yours Cheerfully by A J Pearce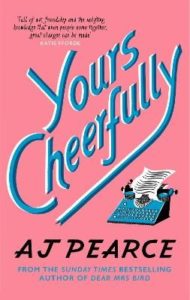 Every bit as uplifting and warm-hearted as Pearce's debut, Dear Mrs. Bird, Yours Cheerfully continues the story of resourceful wartime journalist Emmeline Lake.
Henrietta Bird, former headstrong editor, has left Woman's Friend magazine. This provides Emmeline with the opportunity to seize her new role as a young advice columnist. In fact, things are looking up across the board. Her relationship is blossoming and a certain hope for the future has begun to break through the war.
And then, the Ministry of Information enlists the help of ladies' magazines in Britain in order to recruit more women for the war effort. Soon, Emmy and her friends are confronted with the realities faced by women war workers… and this is a confrontation that leaves Emmy with a dilemma that may completely change the shape of her life.
The Echo Chamber by John Boyne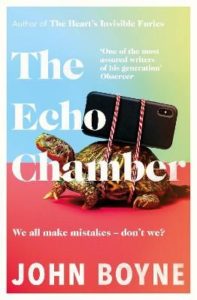 Here, John Boyne turns his writerly gifts upon the absurdity of this modern age: the culture wars, the complexities of wokeness, the fragility of reputation… and the fact that we are all just one tweet away from absolute disaster. The result is barbed and irresistibly hilarious.
The Cleverley family have all the trappings of a charmed life. But, distracted by their successful careers, their glossy reputations and their grand privileges, they don't realise that, thanks to their phones and the ravenous worlds that live within them, their exceptional lives are actually terribly precarious.
"Together they will go on a journey of discovery through the Hogarthian jungle of the modern living where past presumptions count for nothing and carefully curated reputations can be destroyed in an instant. Along the way they will learn how volatile, how outraged, how unforgiving the world can be when you step from the proscribed path.
To err is maybe to be human but to really foul things up you only need a phone."
The Women of Troy by Pat Barker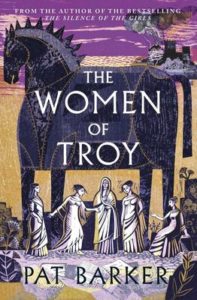 Following on from the extraordinary Silence of the Girls, Pat Barker continues to re-examine some of the greatest Greek Myths, bringing us a formidable company of future-making women, from the tragic Helen of Troy to the furious, howling Hecuba. Gutsy and wholly engrossing, it's a resonant treat for any historical fiction aficionado.
"Troy has fallen and the victorious Greeks are eager to return home with the spoils of an endless war–including the women of Troy themselves. They await a fair wind for the Aegean.
It does not come, because the gods are offended. The body of King Priam lies unburied and desecrated, and so the victors remain in suspension, camped in the shadows of the city they destroyed as the coalition that held them together begins to unravel. Old feuds resurface and new suspicions and rivalries begin to fester.
Largely unnoticed by her captors, the one time Trojan queen Briseis, formerly Achilles's slave, now belonging to his companion Alcimus, quietly takes in these developments. She forges alliances when she can, with Priam's aged wife the defiant Hecuba and with the disgraced soothsayer Calchas, all the while shrewdly seeking her path to revenge."
The Cellist by Daniel Silva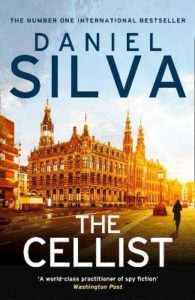 The newest of Silva's books to feature art restorer and spy Gabriel Allon is one of this year's most masterful and thrilling espionage novels.
Viktor Orlov, once the richest man in Russia lives an exiled life in London, where he leads the effort to bring down the thieves who seized his country. His mansion is heavily protected. He is careful. But somehow, they manage to get to him.
Orlov's death sends shockwaves through the international intelligence community. Allon, however, who has a personal connection to Orlov, believes that MI6 has come to the wrong conclusion. His journey to uncover the truth finally leads him to Geneva, where he encounters a private group determined to cripple Western democracy and cement Russia as an incontestable power.
Teeming with intrigue and replete with warnings about the very real threats the democratic world is constantly facing, The Cellist is a sophisticated and substantial thrill ride.
The Island of Missing Trees by Elif Shafak
This affecting story of two Cypriot teenagers separated by war, circumstance and tragedy – but eventually reunited by a fig tree (the only surviving witness to the love they once shared) – is imbued with the magic and richness that makes Shafak such a beloved author. The Island of Missing Trees will appeal to any heart desperate to untangle the strangeness and secrecy of our world.
"Two teenagers, a Greek Cypriot and a Turkish Cypriot, meet at a taverna on the island they both call home. The taverna is the only place that Kostas and Defne can meet in secret, hidden beneath the blackened beams from which hang garlands of garlic and chilli peppers, creeping honeysuckle, and in the centre, growing through a cavity in the roof, a fig tree. The fig tree witnesses their hushed, happy meetings; their silent, surreptitious departures. The fig tree is there, too, when war breaks out, when the capital is reduced to ashes and rubble, when the teenagers vanish. Decades later, Kostas returns – a botanist, looking for native species – looking, really, for Defne. The two lovers return to the taverna to take a clipping from the fig tree and smuggle it into their suitcase, bound for London. Years later, the fig tree in the garden is their daughter Ada's only knowledge of a home she has never visited, as she seeks to untangle years of secrets and silence, and find her place in the world."