This month we have quite the mix of new non-fiction for you. From revealing volumes concerning the shady exploits of some of the world's most powerful tech moguls to books full of private and global triumphs, the picks below explore everything from self-love to the human genome and appalling fraud. Take a look:
Power Play by Tim Higgins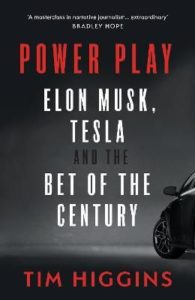 Today, many of us know Elon Musk through his tweets, antics and out-there and/or tonedeaf ideas, but he was not always the celebrity we know now.
Tesla was founded in the 2000s. At the time, electric cars were roundly chided, relegated to a certain nerdy and unglamourous subsection of the motoring world. Those in the know slated it for failure. But, enduring fifteen years of intense rivalry, zealous but patchy support, investor pressure and internal turmoil, Tesla managed to rise to its current heights… and this in spite of the near-fatal pitfalls brought about by Musk himself.
In this book Tim Higgins, Wall Street Journal reporter, examines Musk and his turbulent role in Tesla's success, and recounts the varied chapters of its history. Power Play is tale of conmen and eccentrics, innovators and underdogs, struggle and success and, perhaps, the world's greatest car.
Why We Kneel, How We Rise by Michael Holding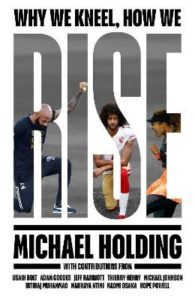 With racism being revealed, discussed and resisted to an ever-increasing extent, it can be easy to lose sight of the cumulative experiences that constitute the issue: of how it feels to be treated differently for the colour of one's skin.
Here, Michael Holding – Sky Sports commentator and retired cricket veteran – converses with sports stars from across the world,  including Usain Bolt, Adam Goodes, Thierry Henry, Michael Johnson, Ibtihaj Muhammad, Makhaya Ntini, Naomi Osaka and Hope Powell, in order to figure out why racism has been ignored by history for so long, how it dehumanises people, and what it means on a personal level.
In the process, Why We Kneel, How We Rise seeks to arrive at a vision for change and a message of inspiration, while also providing an accessible education on the issues.
The Genome Odyssey by Euan Ashley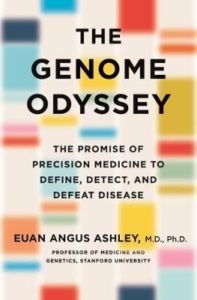 Genome sequencing – the scientific process whereby cancer mutations, DNA markers and disease outbreaks are traced and identified – was, not long ago, an incredibly expensive endeavour. Today, it is easily accessible.
Dr Euan Ashley – professor of medicine and genetics at Stanford University – and his team were at the forefront of this development. The Genome Odyssey charts the fascinating journey from grappling with the genetic past to being able to predict the genetic future. By dipping into a wealth of real patients and diagnoses encountered and formulated by Dr. Ashley and his associates, this book explains the science of the genome while highlighting some of the incredible mysteries it has been used to solve. Boasting  a lively and accessible writing style, it's an intriguing balance of complex medicine, ingenious detecting and oh-so human curiosity.
Africa Bounces Back: Case Studies from a Resilient Continent by Victor Kgomoeswana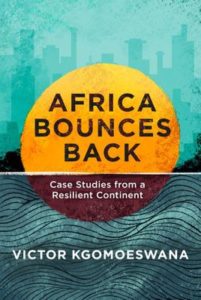 Victor Kgomoeswana regularly does interviews on the state of African business and the economy and has spent twenty five years as a specialist contributor to all forms of media. When it comes to business on this continent, he is an expert.
In Africa Bounces Back Kgomoeswana examines the global megatrends that can be specifically adapted to African markets as part of the ongoing push for economic growth. Specifically, it zeroes in on the massive disruptions that have taken place all over the world recently – from the Covid-19 calamity and the political tension in the US, to shifts in migration patterns and the rise of Nationalism in developed countries – and what these events mean in terms of multinational expansion into Africa and the emergence of new entrepreneurial efforts.
Africa Bounces Back presents us with a goldmine of Africa-relevant acumen, dissecting and digesting this rich and troubled continent's place on the world business stage.
An Ugly Truth: Inside Facebook's Battle for Domination by Sheera Frankel and Cecelia Kang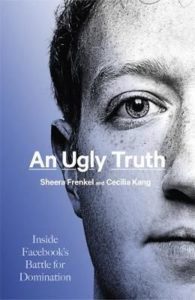 Just a few years ago, Facebook was one of the world's best known tech success stories, but over the course of the last five or so years, the social media giant has been mired in controversy, suspicion and ignominy. Between the rampant mishandling of data, brazen exploitation of its users, the spreading of misinformation and involvement with hate speech, Facebook's reputation has been shattered and many of us have found ourselves rethinking this ostensible tool of connection. Some will say that something merely went wrong, but the truth is far more complex and horrifying.
With this riveting expose, which has been painstakingly built through years of careful and meticulous research, New York Times reporters Frankel and Kang reveal that what may have seemed like terrible missteps were actually deliberate efforts to "destabilise society and politics". An Ugly Truth is an extensive interrogation of every recent Facebook scandal, and a work of genuine discovery that demonstrates how and why the platform has operated in the way that it has.
The Comfort Book by Matt Haig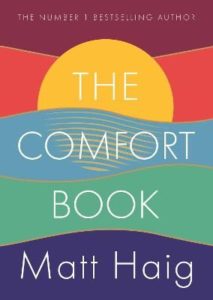 Matt Haig is a beloved novelist. His intimately human and ingenious tales continue to touch and inspire many. But he is also one of the most eloquent and relatable writers to have recently tackled the big issues of mental health and empathy. This new book aims to turn that empathy inward, combining philosophy and personal experience in order to provide an essential handbook for self-love and emotional awareness.
"The Comfort Book is a collection of consolations learned in hard times and suggestions for making the bad days better. Drawing on maxims, memoir and the inspirational lives of others, these meditations celebrate the ever-changing wonder of living. This is for when we need the wisdom of a friend or a reminder we can always nurture inner strength and hope, even in our busy world.
A book of timeless comfort for modern minds."
Tough Love by Lovemore Ndou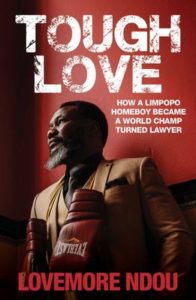 A poor boy becomes a fighter in order to protect himself and his loved ones from the harsh realities of Apartheid life before becoming a world champion boxer and then pivoting to a successful career as a lawyer in Sydney… it sounds like a movie, right? A movie that definitely would have starred Chadwick Boseman (RIP).
But this is the life of Lovemore Ndou, a man who, through sheer determination, overcame crippling poverty, police brutality, exploitative scheisters and numerous personal and professional setbacks in order to become successful not once but twice and in very different fields. And did we mention that he retired as a boxer never having been knocked out in the ring?
Ndou's new memoir is the story of a South African whose accomplishments have been both very real and almost mythic.
Happy Reading!