If you ask us, there are not many traditions that are as much fun as a proper Easter egg hunt. They're fun to set up, they're fun to take part in, heck, they're even fun just to watch. All the colour, all the excitement… all the chocolate. Add books to this situation and, well, you're golden.
This Easter, we've teamed up with Penguin Random House – producers of some of the most beautiful and exciting kids' books out there – to bring all the fun of the Easter egg hunt to a select few of our stores. We've picked one store from each region, so hopefully, wherever you are, you won't be too far from the fun.
Here's the Schedule for our Easter Egg Hunts: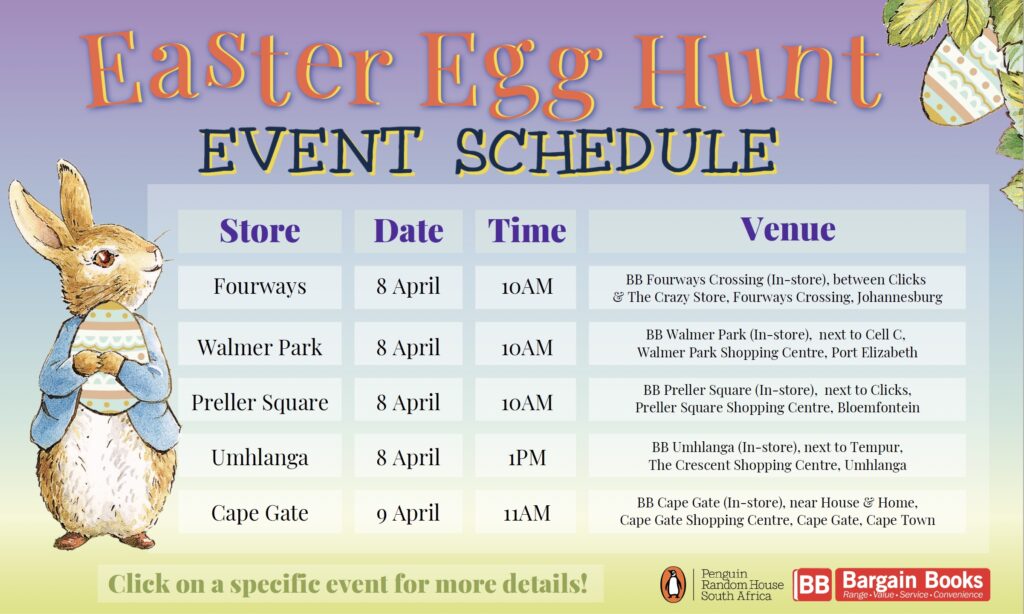 Here's how it will happen:
The five BB stores that we have chosen will enlist their greatest and most ingenious egg hiders (yes, that is a thing) to conceal Easter eggs throughout their stores. When the whistle is blown, or the hunt master yells "go!" – or, you know, whatever feels right in the moment – the participating kids will have five minutes to search the shop floor for as many Easter eggs as their eyes can spy. And the kid who presents the most eggs before the time is up will win…
This glorious Easter Hamper!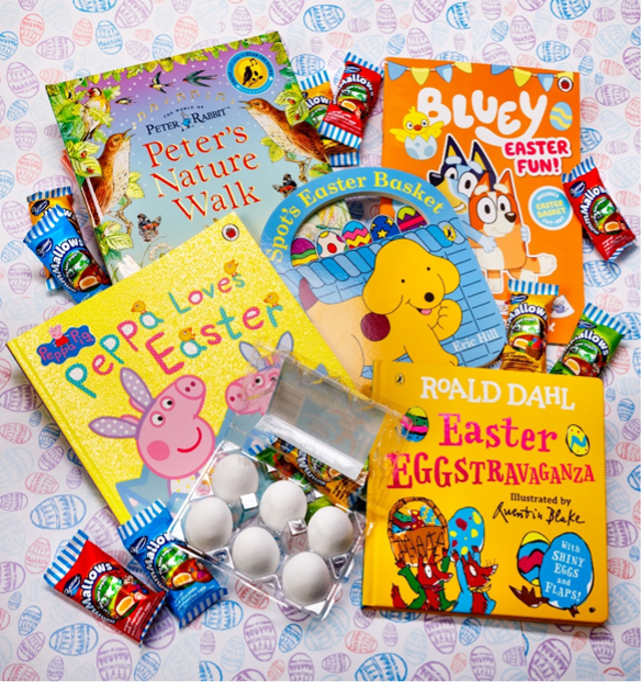 …which, along with a bunch of chocolate, will include five Easter-themed picture books from some of the most beloved series out there. Peppa, Peter, Bluey and Spot are all on hand to make your Easter celebrations that much more exciting. And Quentin Blake is around to add the wackiness.
Here's a little more about the books. If you don't win the hamper, you can still pick up the books you fancy for great prices.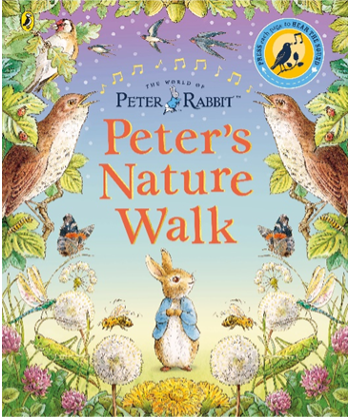 The World of Peter Rabbit:  Peter's Nature Walk
 Easter is important for many reasons, but one of the loveliest of those is that it means that spring has definitely arrived – and that's when nature really comes alive.
Join Peter Rabbit and his family as they learn all about the world of the outdoors. You'll learn about the different insects and animals that are so important and the various trees and plants that are their homes. You can even learn about pollination and hibernation.
And to help you along, Peter's Nature Walk includes ten buttons you can press to hear what some of our favourite birds and critters actually sound like. It's the perfect book for any fledgling explorer.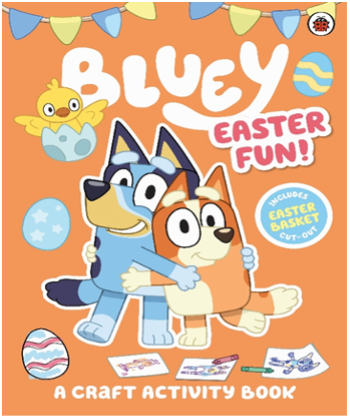 Bluey Easter Fun – A Craft Activity Book
Everything's better when it involves crafts. Everything's also better when it involves Bluey and family. Here we have both!
Make your Easter a crafty one with masks to cut out, dot-to-dots to puzzle through, colouring in to colour in and your very own Easter basket to assemble.
The whole Bluey crew is on hand to help you out and amp up the fun!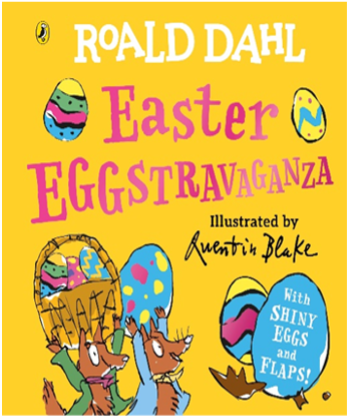 Roald Dahl's Easter Eggstravaganza
 A rhyming board book with flaps to lift, shiny eggs to discover and zany characters to meet, this one is all about celebrating Easter in every little one's absolute favouritist way… with chocolate!
You might even find something new to do with your scrumptious eggs…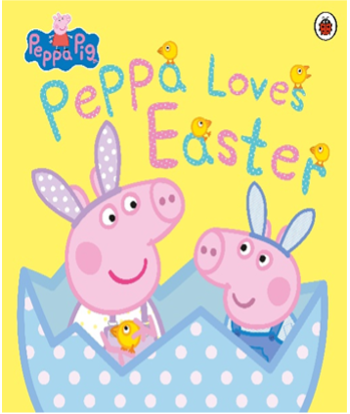 Peppa Loves Easter
 Probably just as much as you do!
If you like baking Easter cakes and decorating Easter eggs and making Easter cards, then you can join Peppa and her friends for a special Easter Egg-stravaganza put together by Madame Gazelle!
Oh, and Granny and Grandpa Pig have some fluffy, newly-hatched chicks to show you. They're so cute! We might also need to find out where Miss Rabbit has gotten too and who's hiding in the giant egg.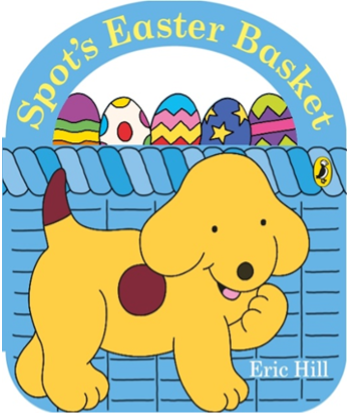 Spot's Easter Basket
 Perfect for young kids just getting started with Easter, this delightful board book is just the ticket for bringing counting, colour and patterns to life. And your young Spot fan can carry it with them wherever they go.
Spot and his friends are going on an Easter egg hunt at the farm. Can you help them find all the hidden eggs?
Toddlers will love this basket-shaped board book for little hands that can be played with or read for twice the fun!
Happy

Easter

and

Happy

Hunting!
We

hope

you'll

be

able

to

join

us.