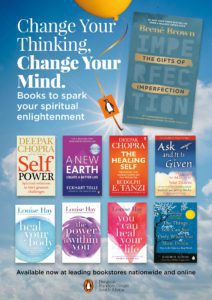 With the constant slew of abnormal circumstance, (mis)information and ever-increasing social and professional pressure, we have all gotten to know how hard it can be to lay claim to our own minds, to feel as though we are in control of our own thinking.
This May we're bringing you a host of books perfect for inspiring or bringing back your lightness of spirit.
The titles featured in this month's promotion all come from established, celebrated authors whose techniques and advice have long been put to good use. Whichever aspect of yourself you are looking to reclaim, there will be something here for you.
Here are the titles:
The Gifts of Imperfection by Brené Brown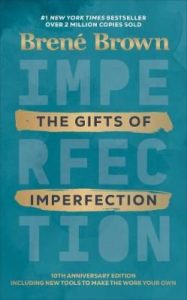 Social scientist Brené Brown has amassed a significant following through her detailed research, her approachable and supportive manner and her applicable psychological insights. With this book, her first, Brown laid out her ten guideposts for living a wholehearted life.
By taking a clear route through the complexities of life, relationships and expectation, Brown helps us to identify what it is that we want to change and why while pointing out the typical ways in which we might unwittingly sabotage ourselves. It's a book, written in digestible chunks, about embracing the fact that you matter, about living with full authenticity and resisting the factors that prevent you from doing so.
The Things You Can See Only When You Slow Down by Haemin Sunim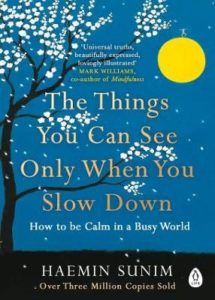 In a world this busy, we all need to slow down from time to time.
Buddhist monk and Zen meditation teacher Haemin Sunim breaks down the ways in which the pace of the world influences the pace of our minds, offering calming advice to combat everything from mild anxiety to complete burnout.
Sunim's book transcends religion and appeals to every age in gently pointing out the joy to be found in consciously slowing down.
A New Earth by Eckart Tolle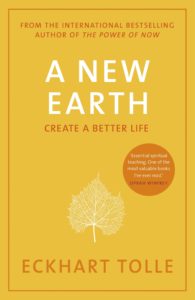 This one's a bit of a classic. As authorial gurus go, Tolle ranks all the way up there.
A New Earth provides the proven groundwork for whatever change you are looking to make. From understanding yourself more fully and realising your goals to changing negative habits and more effectively channeling conflict, this book is a call to all of us to embrace our own futures and to live beyond our egos.
It has sold millions of copies and has also spawned an acclaimed podcast. In terms of self-improvement, this book is as solid a choice as you are likely to make.
Ask and It Is Given by Esther and Jerry Hicks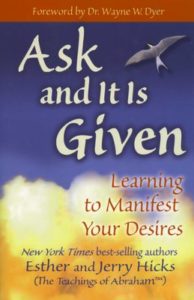 "How to achieve your goals" is likely the issue most often addressed through this genre of writing, and with this book, that question is very much centre stage.
Through their system, The Teachings of Abraham, Esther and Jerry Hicks expound upon the law of attraction, passionately arguing that joy is the point of living and the result of living is growth. Ask and It Is Given helps us to bring these truths to bear upon our health, our careers, our relationships and whatever else we feel the need to manage in a more spiritual way, while explaining the non-physical laws that govern every facet of life.
The Healing Self and Self Power by Deepak Chopra and Rudolph E. Tanzi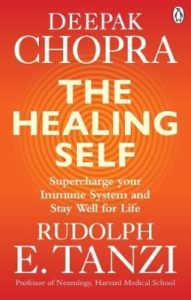 Given the fact that stress levels keep on rising right along with pollution, emerging illnesses and mutating pathogens, the connection between the brain and the immune system has never been more important.
With The Healing Self self-care authority Deepak Chopra and neuroscientist Rudolph E. Tanzi lay out new developments in understanding the brain's own lymphatic system, offering new ways for us to stimulate our brains and our genes in order to better combat the ailments of a modern world. It also contains plentiful advice on stress-reduction, lifestyle changes and diet. This book is a sound choice for anyone looking to explore immunity and the burdens placed upon our overall health by the way we live today.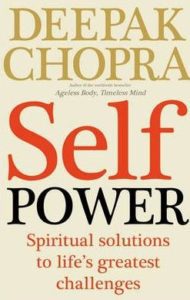 Self Power is all about living to your fullest potential, to living with maximum self-awareness and spiritual harmony. It offers empowering guidance and encouragement no matter the challenge you are facing, but its focus is primarily upon helping you to realise that your life is in the most capable hands of all… your own.
You Can Heal Your Life, Heal Your Body and The Power is Within You By Louise Hay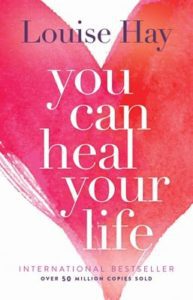 This one is a bona fide classic. Louise Hay has been a leading light in self-help for decades and this, her best known book, has been extolling the limitlessness of mind power for almost forty years.
The premise is simple and resonant: if you are willing to do the mental work, just about anything can be healed. Backed up by her own experiences defeating cancer, Hay propounds an elegant view of life, arguing that what you get out of it depends on what you put into it.
With particular relevance to how mental processes can cause physical illness, You Can Heal Your Life has often been cited as the one book that has helped innumerable people to get their lives back on track.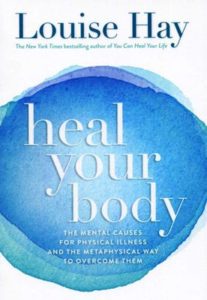 Heal Your Body continues where the book above left off, provided a further complement of metaphysical solutions to physical problems.
It's a step by step guide that allows you to specifically look up the ailment that you are looking to overcome and then follow the easily laid out action plan. More than anything, it shows that diseases are not the absolute entities that we might think they are.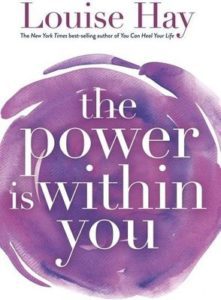 The Power is Within You further elaborates on Hay's approaches to living and loving, this time focusing not on corporeal illness but on the spiritual and emotional ailments that result from a lack of self-love.
Addressing a bunch of issues that are as relevant today as they were thirty years ago, this book, among other things specifically explores: learning to listen and trust the inner voice; loving the child within; letting our true feelings out; releasing our fears about growing older; expressing our creativity; accepting change as a natural part of life; and creating a world that is ecologically sound where it's safe to love each other.
Happy Reading, Happy Self-Improving.