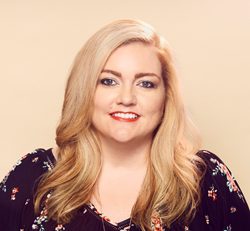 Colleen Hoover only recently exploded onto the scene. But she has been writing and releasing books for some time (time enough to get over twenty romances and psychological thrillers under her belt, at least). Until recently, she was not especially well known, and it was BookTok – the TikTok community for book-lovers – that launched her into new heights. Since It Ends With Us was declared by a sobbing, used tissue strewn group of users to be the most devastating book you'll ever get your hands on, Colleen Hoover's novels have been leaping onto bestseller lists all over the place, including ours. Her books hurt more than a punch in the face, users proclaim – usually through a haze of shudder-crying and running mascara.
Hoover's books typically offer heart-crushing tragedy and total escapism in equal measure. Her characters are consistently driven through incredible, shocking situations. Grand and dramatic love stories, murders and accidental deaths, steamy connections and calamitous secrets abound.
And since BookTok has officially thrust Hoover's sales into astronomical figures (seriously, her sales last year were almost seven hundred percent higher than the previous year), we thought we'd put together a list of her books for you to peruse. If you have not yet experienced the emotional tempests whirling within Hoover's books… or if you have, and you still have room for more, read on.
In Stores Now!
It Ends With Us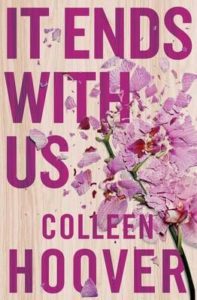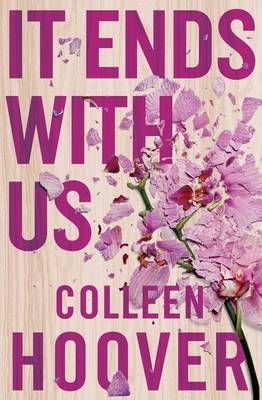 The one that started it all.
It has been said that you always hurt the one you love… but they don't often tell you just how much.
Lily's life hasn't always been easy, but she's working it. Her new business in Boston is going well and recently she has caught the eye of gorgeous neurosurgeon Ryle Kincaid. Ryle is brilliant, assertive, perhaps intimidating but also sensitive. Lily wants to get closer, but Ryle has an absolute ban on relationships – and she can't help wondering how he became that way.
When Lily's very first love comes into the picture, her tentative life with Ryle is seriously threatened.
Heart-wrenching and unforgettable, It Ends with Us has prompted more tears than the tissue industry can handle – and you should find out why.
Verity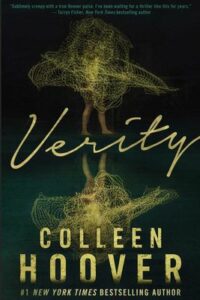 Reader's should be warned: Colleen Hoover's 2018 novel, Verity, will leave you thoroughly stunned. With its bone-chilling reveals, its dark intelligence and its flabbergasting final twist, Verity is a sweat-inducing thriller you'll not soon forget.
Penniless writer Lowen Ashleigh is given one last shot at a career when she accepts an incredible job offer: The famous author Verity Crawford has suffered an injury that makes it impossible for her to finish her final novel and her husband, Jeremy, needs someone to get it done.
Lowen expects to spend her time pouring over years-worth of notes, old material and discarded storylines. What she doesn't expect to find is an unfinished autobiography… an incomplete memoir so full of shocking admissions and traumatic memories that it changes everything. Lowen quickly decides that Jeremy must never read it. He has enough to grieve already. But her feelings for him begin to deepen and Lowen soon admits to herself that the autobiography presents her with a unique opportunity: Jeremy could never continue to love his wife if he were to read the chilling manuscript. And she, Lowen, could stand to benefit greatly, if she can play it right.
With equal nods to classic mysteries like Du Maurier's Rebecca and contemporary thrillers like Gone Girl, Hoover brilliantly pulls the reader's strings with Verity.
Reminders of Him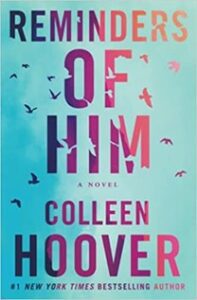 Kenna Rowan wants only to be reunited with her young daughter. But no matter how hard she tries, everyone in her daughter's life is determined to keep Kenna out of it. She has served her time, five years of it in prison, but nobody will let her forget the tragic accident that tore her life apart. Nobody, that is, except for local bar owner Ledger Ward – who cautiously lets her in. He might just be the one to help pull her life back on track. However, if the rest of the community finds out about their deepening relationship, everything will be threatened all over again and her daughter might slip out of view forever.
Reminders of Him is a fierce and emotionally fraught tale of redemption. And it's not short on sexiness either.
November 9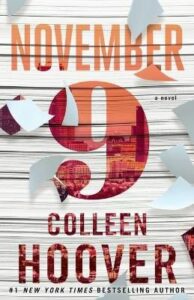 What does it mean for a story to be a love story? Does it have to end well?
Just as Fallon is about to leave Los Angeles for good, she meets Ben, an aspiring novelist. The attraction is immediate and all consuming. Over the course of just one day, Fallon's fascinating life becomes the inspiration that Ben has long needed for his novel. Though they ultimately go their own ways and lead their own lives, the pair meet up, without fail, on the same day each year.
After a while, however, Fallon begins to doubt Ben. Has he been telling the truth? After all, writers make things up, don't they? The plot must be properly served.
Fallon is left with nothing but questions: will Ben's novel be a love story? How does it all end?
Witty, tense and thoughtful, November 9 presents us with a couple we can really root for.
Ugly Love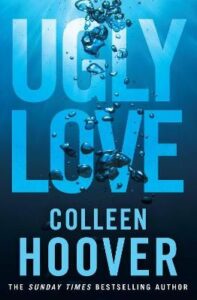 Miles and Tate have undeniable, irresistible chemistry. But to begin with, they were merely neighbours, not even friends. Miles, an airline pilot, is a bit of a mess truth be told. He doesn't have the energy for love or commitment and she just doesn't have the time. The solution, they think, is to indulge their mutual desires while always keeping two rules in mind: "don't ask about the past and don't expect a future".
Simple. They should be able to handle it.
Angsty, brutally honest and even beautiful, Ugly Love gets right into the raw messiness of primal attraction.
Available to Order

The following titles, which further flesh out Hoover's considerable oeuvre, have not yet arrived at our stores but many of them are on order and they can all be ordered by you. So if you fancy the look of any of these, or if you're determined to read your way through Hoover's complete output, come and see us at your nearest Bargain Books and place an order.
If you'd like to learn more about Colleen Hoover, her work and her meteoric rise to bestsellerdom, read This excellent Washington Post Article.
Happy (and Probably Tearful) Reading!