Books shouldn't break the bank.  
Many of you could be getting those books at even lower prices. Read on to find out how.  
Those of you concerned about your book budget already know that, thanks to our excellent prices, Bargain Books is the best place to buy your books. What you might not know is that, on top of this, we also offer additional discounts to various shoppers. If you are a member of a book club, if you are of pensionable age or if you are a student, you can get even more books for your money! 
10% Off for Book Club Members: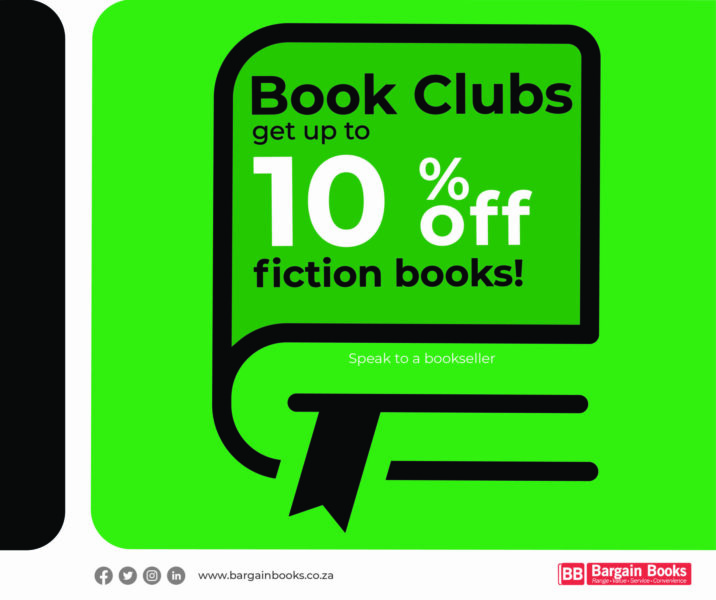 You should be in a book club. They're brilliant. Readers who take the time to carefully choose and discuss books as part of a small community hold a special place in our hearts. We love book clubs so much that we offer 10% off any purchase to book club members.
Be sure to speak to a bookseller on your next Bargain Books visit… we also love giving recommendations and getting in on the conversation too! 
10% Off for Pensioners: 
We're doing our part to make sure that reading can be an affordable lifelong pleasure. Shoppers of pensionable age automatically qualify for 10% off the cost of any purchase.
Check in with a Bargain Books bookseller to make sure you're not paying more than you could be.  
10% Off for All Students: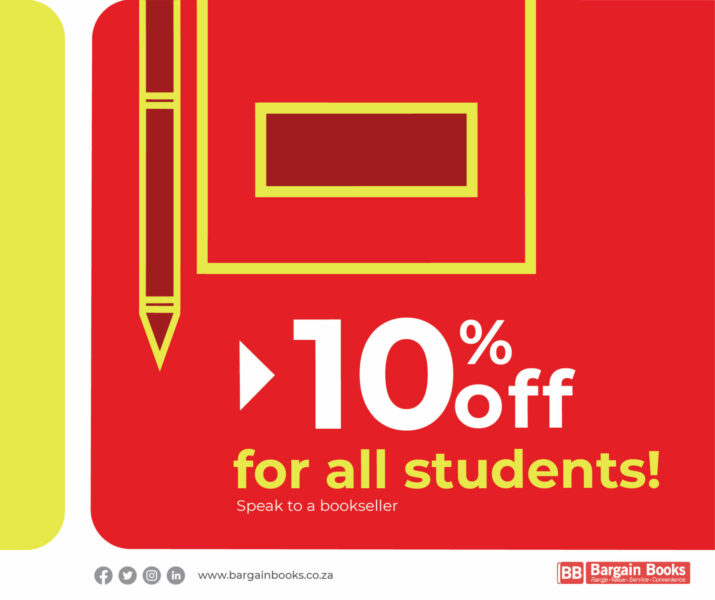 Studying can be hard. And expensive. So 10% off the price of those essential reading materials is going to come in handy. And it's not just for study guides either.
If you're a tertiary student, speak to a bookseller about how we can help bring down your book costs.