As The Grinch once never remarked: maybe this season's really about sharing experiences and genuine positivity. The Grinch would have made it rhyme, we guess. Anyway, for the reader who likes their reading uplifting and reflective, we bring you these five tales of actual life: five memoirs from people have moved through life with warmth, compassion and even authentic greatness. It's the subtle art of living life well in four fascinating volumes.
Will by Will Smith and Mark Manson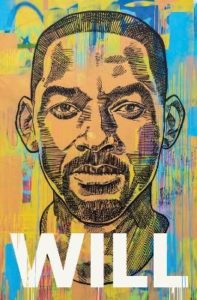 The author behind The Subtle Art of Not Giving a F*ck teams up with one of the world's most likeable stars to deliver a memoir ripe with self-knowledge and charm.
Will Smith has gone from b-ball in West Philadelphia all the way to global superstar. But we have not always seen the pressure and struggle behind his warm and good-humoured demeanor. With this new memoir he explains how a career in Hollywood is a never-ending education and explores how it took complete mastery of his emotions to keep going. This story of Smith's life is enormously entertaining, but it is also packed with wisdom and relatability… It's as likely to illuminate parts of our own journey as it is his.
The Everyday Hero Manifesto by Robin Sharma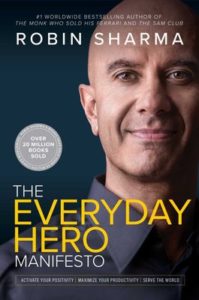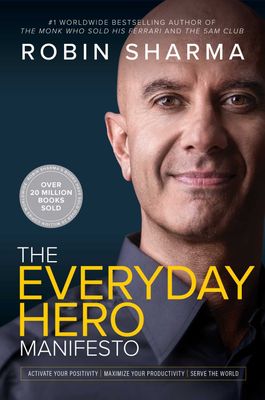 Craft your own breakthrough blueprint and realise your ambitions with the help of those who have achieved truly special things.
The latest from leadership expert and renowned guru Robin Sharma is a blend of memoir and instruction manual that simultaneously explores the triumphs wrought by Sharma and his hugely successful brand of guidance, and breaks down the habits and secrets of those who have reached incredible heights. The transformative system delivered by The Everyday Hero Manifesto is just the ticket for increasing positivity and productivity and for getting in constructive touch with who you are and what you want to achieve.
Scatterling of Africa by Johnny Clegg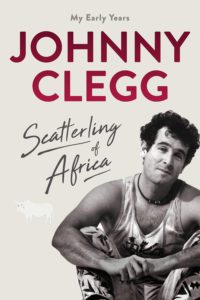 An artist whose work is interwoven with the emergence of the New South Africa explores his early years, offering a telling glimpse of how it all began.
The successes and hits of Clegg's bands Juluka and Savuka are well known. Their blending of traditional styles with more modern ones had a significant impact on the music of SA in the 70s and 80s. But fewer of us know how it all got started. Scatterling of Africa is Clegg's own personal version of these origins. It's the story of a young musician with an eccentric mother and a profound sense of appreciation: a story of chosen identities and realised homes. Filled with tales of determination and passion, and infused with humour throughout, here's a very personal and telling memoir… and here too is an account of strange, oppressive and often tragic times in a country spilling over with vibrance and possibility.
Rise by Siya Kolisi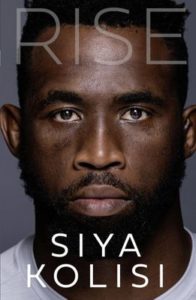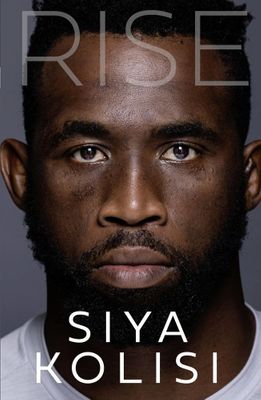 The story of Siya Kolisi – the legend, the poor township kid, the thoughtful leader – in his own faithful words.
He's an inspiration to many. He's a captain who made history, a testament to the tireless spirit of the New South Africa and a leader whose conduct and influence echoes beyond the sporting world. With his new autobiography, Rise, we get to hear Kolisi's story in his own words, in full, for the first time… and only part of this story is devoted to the fact that he made history by becoming the first black man in 128 years of South African rugby to lead the country. The book as a whole is an intimate and revealing account of success and perseverance in the face of incredibly uneven odds. It dips memorably into his personal relationships with race and faith, celebrates the Xhosa culture that shaped him, demonstrates the importance of a positive mindset and explores what matters most to him on and off the rugby field.
The Master by Christopher Clary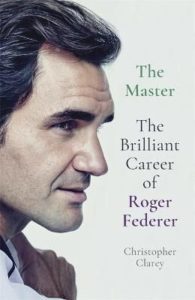 How just about the best tennis player ever became one of the most beloved sportspeople around.
Tennis pundits, tennis fans and even those who are not fond of the sport agree: Roger Federer is one of the greatest sportspeople of our age. His combination of elegance, intensity and sheer mastery have made him a beloved competitor… and his record has made him a legend. But his rise to prominence was not a matter of fate so much as a long-running act of incredible will. With this career overview, sports reporter Christopher Clarey draws on over twenty years of interviews with Federer, his inner circle and even his most enduring rivals to bring us a thrilling and insightful retrospective. The Master simultaneously offers an intimate portrait of the man himself and a grand-scale account of the phenomenon that he has become.