Give the Gift of Imagination!
It's fair to say that Christmas Elves – and their boss, we forget his name (just kidding, you know who we mean) – know a thing or two about imagination. You'd have to, wouldn't you, if your only job was to thrill and delight kids everywhere? Well, we know some other folks who are pretty good at doing that too. Which is why we suggest a seriously sizeable Christmas dose of imagination this year… via the super books below.
 

Take a look…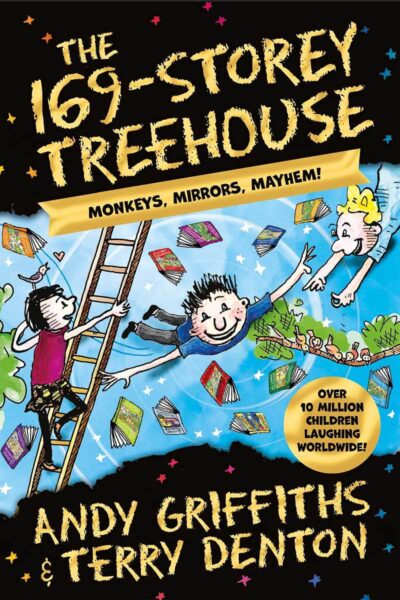 The 169-Storey Treehouse
By Andy Griffiths and Terry Denton
More storeys means more laughs! With their bottomless imagination and their absolutely mad engineering skills, Andy and Terry have managed to get their legendary treehouse up to a whopping 169 storeys! Can we even measure how tall it is now? For context, The Empire State Building had 102 storeys… and it doesn't have an electric pony stable or a potato-powered translation transmitter either! Not as far as we know, anyway.
With their newest batch of thirteen new floors they've also included a weather dome – where you can have whatever weather you want whenever you want it (since it's Christmas, we're going mostly with snow) – and a fully edible gingerbread house (also pretty Christmassy).
There's also a hall of funhouse mirrors… and this is where things get complicated because while it's the perfect place to escape Mr Bunkoff (who's determined to catch Andy, Terry and Jill and make them go to school for some reason) it's also where Anti-Andy, Terrible-Terry and Junkyard Jill, the trouble-making counterparts of our heroic trio, are trapped. They really want to get out and wreak havoc in the treehouse… and the thing about mirrors, perhaps you've found this too, is that sometimes they break.
So, can our three intrepid treehousers evade capture and defeat their evil counterparts? Oh, and they're also being forced to write a book by the impatient Mr Big Nose – and not even a chaotic doppelganger is as terrifying as a looming deadline!
The funniest, most endlessly inventive series out there continues, asking, more askingly than has ever before been asked: what will they think of next?!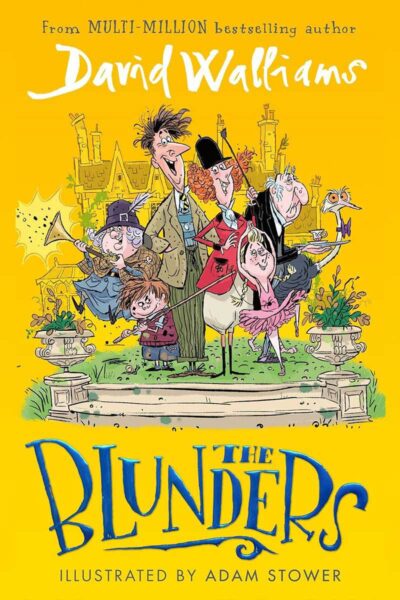 The Blunders




By David Walliams
With Walliams, as pretty much everyone knows by now, you get all the imagination plus quite a lot of the absurd too.
Picture this lot: They're called The Blunders. They live in a very grand and really quite worn out old house called Blunder Hall. Their names are Betsy Bertie, Brutus and Bunny. They're awfully posh. And they have a pet Ostrich. Named Cedric. What do you imagine they're like? If you're thinking they're not the most practical people you'll ever meet – that they're fairly on the daft side and that they probably shouldn't be put in charge of anything very complicated – you're pretty darned close to the mark. And if you suppose they might just be the most blundering people ever to wear trousers, you're spot on! But also, if you think they could be actually very lovable really then you're right again!
The Blunders have managed to Blunder fairly comfortably through life. But all that changes when it turns out they might actually lose Blunder Hall. Where would they go? What other place could possibly contain them? No, they had better jump into action and save the old homestead. So that's what they do. Only, if you've surmised that where The Blunders are concerned "jumping into action" is a phrase quite close in meaning to "utterly riotous chaos" then, well done, your instincts are spot on once again!
An absolute hoot from start finish, and a comic adventure guaranteed to have the milk flying from your nose (unless you're drinking juice, of course), the tale of The Blunders and their blundering attempts to save their crumbling home is the most fun you'll have all year.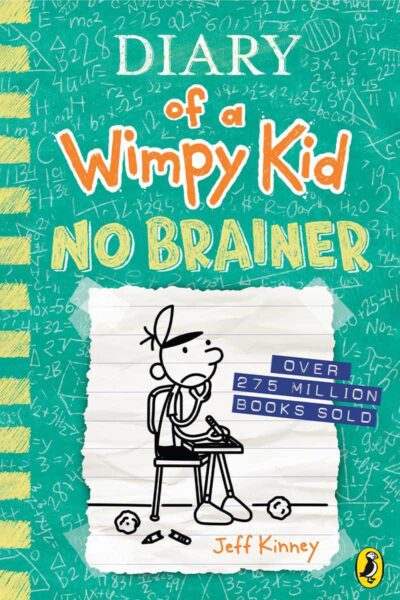 No Brainer
DOAWK 18
By Jeff Kinney
You could say that Greg Heffley has quite the imagination. You could also say that he's fairly self-obsessed, has a tendency to overestimate himself, is lazy and has a somewhat lacking moral compass. But, hey, it takes a lot of imagination to get this much wrong all at once!
Greg Heffley, the Wimpy Kid himself, is back! And his hilarious journey through the torments of middle school is hardly getting any easier.
Have you ever wished that somebody would just tear your school down? Like, literally get rid of the whole building? Well, Greg has. His school, of which he's not exactly a fan, as we know, is in such disrepair that the town is threatening to close it. Which is just fine with him. Until, that is, he realises that this means he'll be sent to a different school… and not the same school as his best friend Rowley. And this simply cannot be allowed to happen. But how is a wimpy kid and his ragtag band of friends supposed to compete with the town government and a building that's pretty much given up? Will Greg and his fellow middle-schoolers be able to save the old place from closure, or will they end up facing a truly life-changing shift?
The fantastic 18th book in the beloved series is every bit as side-splitting and painfully relatable as those that came before it. Get yours as soon as you can! It's a no brainer, really.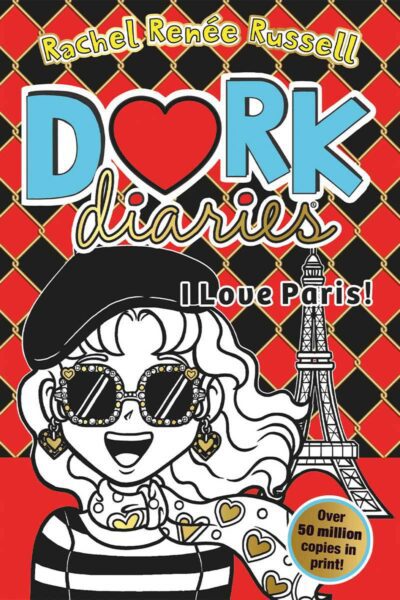 I Love Paris




Dork Diaries 15




Rachel Renee Russel
Ah, the City of Light! What can't you do there? Really, your imagination's the limit. If you're Nikki and her BFFs though, one thing is certain: while in Paris, you're going to cause your share of chaos.
Over the course of the (now fifteen) Dork Diaries books, self-confessed dork and mishap-riddled adventurer Nikki Maxwell and her BFFs have been navigating the dramas of high school, fame and life in general. They've done bands and crushes, TV and heartbreak, disastrous birthdays and frenemy feuds… and now they're doing Paris! And things are just that much more dramatic when you're far from home… oh, and also when you're in a city famed for its romance, excitement and existential drama. What new trials and triumphs will befall Nikki and the crew as they jet off to The City of Light to attend a fabulous photo shoot?
The whole thing should be the dream vacation, of course, but the drama is already hot on their heels. MacKenzie, from whom trouble is never very far, after all, manages to quickly create a situation by inviting old friend Andre to be the group's Parisian tour guide. Nikki really just wants to work on her French conversation, take in some world famous art, and explore the world's most magical city with her crush Brandon. Is that too much to ask? Well, when you have such a long history of dorky disaster, things rarely go quite as planned.
As always…
H A P P Y   R E A D I N G