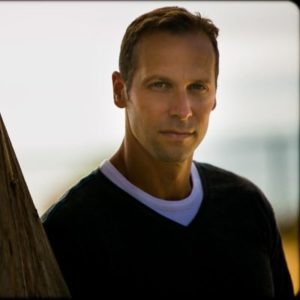 Everybody knows about the Orphan X novels (the newest of which is out now), but it may surprise you to learn that Hurwitz has actually been publishing since the late nineties. The six Orphan X novels are easily his most successful works, but he has also released many stand-alone thrillers, two other novel series and a fair few short stories. He has also worked on DC and Marvel comic books.
Freelance assassin and unstoppable vigilante Evan Smoak burst onto the scene in 2016's Orphan X – prompting publishers and readers alike to hail the arrival of a newer, slicker, and more stylish Jason Bourne. The books are acclaimed for their relentless, edge-of-seat suspense, heady doses of action and world-weary wit. Now Prodigal Son brings Smoak's thrilling journey to an end… or perhaps it doesn't.
Prodigal Son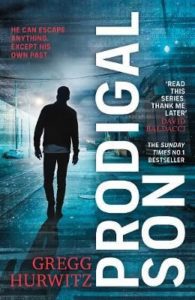 Evan Smoak has been out of the Orphan Program for a while now. Rejecting the government for which he used to work, he went solo in order to help those in most desperate need of help, under the moniker The Nowhere Man. This has been his life. Now, however, Smoak receives an offer that will prove difficult to refuse. In exchange for ceasing his Nowhere Man activities, the government is willing to overlook his previous transgressions.
Smoak is just figuring out how to live some sort of normal life, free of the Program, free of those in need, when he receives a new plea for help. It comes from a woman claiming to be the mother who gave him up for adoption. Her request is simply this: help Andrew Duran. Duran, mostly by being where he shouldn't have been, has attracted some dangerous attention. There's a team of assassins after him whose abilities rival Smoak's own… and the only one able to help him is the recently retired Nowhere Man. But who really is Andrew Duran? And will Smoak sacrifice everything he has endured and strived toward for the sake of his mother's appeal?
With all the non-stop thrills and robust suspesne you've come to expect from the series, plus a new and surprising injection of emotion, Prodigal Son is the most affecting, addictive Evan Smoak story yet.
The Story so Far

The story of Evan Smoak begins with a secret childhood. Taken and trained as part of a secret program to create elite assassins capable of secretly doing the government's bidding, he became a shadow. Eventually, Smoak uses his set of clandestine skills to break from the program and live by his own code, helping those with nowhere else to turn.
In The Nowhere Man Smoak is tracked down by an old and fearsome enemy, drugged and kidnapped. While imprisoned, he receives a desperate call for help and is impelled to escape his highly skilled captors. First, thought, he has to figure out who they are and what they want.
Hell Bent sees Smoak tangling with his past when The Program receives word that somebody knows too much about what it's up to. That someone is Jack Jones, the man who raised him, the man from whose orphanage he was taken. The Nowhere Man does not take kindly to threats against the only person to have ever treated him with any ounce of humanity.
In Out of the Dark The Program has become too rotten to continue. It must be destroyed, and with it all traces of its existence. Including Evan Smoak. Smoak must do battle against the very man responsible for his stolen childhood if he is to survive. But there is a problem: that man is now president of the USA.
In the events that directly precede Prodigal Son, Smoak is the last hope of a man named Max Merriweather. Merriweather's life has been utterly ruined by all the troubles that plague him. Survival seems unlikely, even with Smoak's protection… because some secrets are just too deadly to be endured.
A Couple of Stand-Alones
Don't Look Back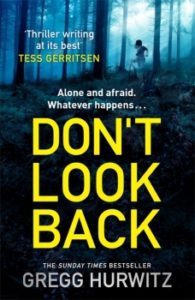 A jungle adventure holiday, two weeks of nature and excitement, is just what Eve Hardaway needs following the breakup of her marriage. A Mexican retreat promises solitude and psychological safety. Until she sees somebody she never should have. The last woman to have spied this shadowy stranger went promptly missing, and Eve and her fellow guests are now staring down the same chilling fate.
When their jungle getaway is isolated from the rest of the world by a freak storm, Eve begins to fear that she may never see her son again… unless she can outwit those refusing to let her leave and find whatever strength and resourcefulness remains within her.
In this fast-paced, cleverly characterised novel, Hurwitz delivers his typically chiseled brand of action of suspense via a very different kind of protagonist.
You're Next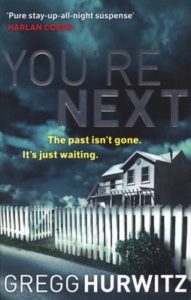 Mike Wingate and his family seem to be fairly ordinary. There's not all that much to know about them… but there is a group who knows even more than that, and this knowledge is about to land them in a staggering amount of trouble.
When Mike is approached by a crippled stranger at a party, who claims to know him and all about him, Mike is taken aback. Does this stranger have the wrong guy? What has he done to attract this threatening attention?
Soon, threats begin to plague him, his wife and his daughter. Soon those threats turn violent. Mike has no idea who these people are or what they want with him, but figuring it out is of vital importance… because these people have killed before and they are not easily dissuaded.
A disturbing, enthralling portrait of corruption with an intriguing mystery at its centre, You're Next is as thrillingly muscular and breakneck as Hurwitz's writing gets. Knocked-off socks guaranteed.
Happy Reading
Daniel Foyster
03/2021