Pride month is all about understanding, accepting, and valuing your identity. So, in celebration of Cape Town Pride 2023, we have created a list of LGBTQIA+ Must Reads! Strap yourselves in and get ready for a weekend full of satisfying reads that tick all of your queer boxes.
Ophelia After All by Racquel Marie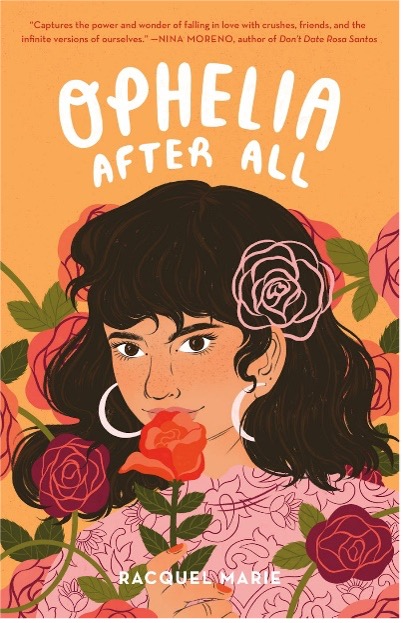 A teen girl navigates friendship drama, the end of high school, and discovering her queerness in Ophelia After All, the hilarious and heartfelt contemporary YA debut by Racquel Marie.
Ophelia Rojas knows what she likes: her best friends, Cuban food, rose-gardening, and boys – way too many boys. Her friends and parents make fun of her endless stream of crushes, but Ophelia is a romantic at heart. She couldn't change, even if she wanted to.
So when she finds herself thinking more about cute, quiet Talia Sanchez than the loss of a perfect prom with her ex-boyfriend, seeds of doubt take root in Ophelia's firm image of herself. Add to that the impending end of high school and the fracturing of her once-solid friend group, and things are spiralling a little out of control. But the course of love – and sexuality – never did run smooth. As her secrets begin to unravel, Ophelia must make a choice between clinging to the fantasy version of herself she's always imagined or upending everyone's expectations to rediscover who she really is, after all.
Felix Ever After by Kacen Callender
From Stonewall and Lambda Award–winning author Kacen Callender comes a revelatory YA novel about a transgender teen grappling with identity and self-discovery while falling in love for the first time.
Felix Love has never been in love—and, yes, he's painfully aware of the irony. He desperately wants to know what it's like and why it seems so easy for everyone but him to find someone. What's worse is that, even though he is proud of his identity, Felix also secretly fears that he's one marginalization too many—Black, queer, and transgender—to ever get his own happily-ever-after.
When an anonymous student begins sending him transphobic messages—after publicly posting Felix's deadname alongside images of him before he transitioned—Felix comes up with a plan for revenge. What he didn't count on: his catfish scenario landing him in a quasi–love triangle….
But as he navigates his complicated feelings, Felix begins a journey of questioning and self-discovery that helps redefine his most important relationship: how he feels about himself.
Felix Ever After is an honest and layered story about identity, falling in love, and recognizing the love you deserve.
The Sunbearer Trials by Aiden Thomas
Welcome to The Sunbearer Trials, where teen semidioses compete in a series of challenges with the highest of stakes, in this electric new Mexican-inspired fantasy from Aiden Thomas, the New York Times bestselling author of Cemetery Boys.
"Only the most powerful and honourable semidioses get chosen. I'm just a Jade. I'm not a real hero."
As each new decade begins, the Sun's power must be replenished so that Sol can keep traveling along the sky and keep the evil Obsidian gods at bay. Ten semidioses between the ages of thirteen and eighteen are selected by Sol himself as the most worthy to compete in The Sunbearer Trials. The winner carries light and life to all the temples of Reino del Sol, but the loser has the greatest honour of all—they will be sacrificed to Sol, their body used to fuel the Sun Stones that will protect the people of Reino del Sol for the next ten years.
Teo, a 17-year-old Jade semidiós and the trans son of Quetzal, goddess of birds, has never worried about the Trials…or rather, he's only worried for others. His best friend Niya—daughter of Tierra, the god of earth—is one of the strongest heroes of their generation and is much too likely to be chosen this year. He also can't help but worry (reluctantly, and under protest) for Aurelio, a powerful Gold semidiós and Teo's friend-turned-rival who is a shoo-in for the Trials. Teo wouldn't mind taking Aurelio down a notch or two, but a one-in-ten chance of death is a bit too close for Teo's taste.
But then, for the first time in over a century, Sol chooses a semidiós who isn't a Gold. In fact, he chooses two: Xio, the 13-year-old child of Mala Suerte, God of bad luck, and…Teo. Now they must compete in five mysterious trials, against opponents who are both more powerful and better trained, for fame, glory, and their own survival.
This Poison Heart Series by Kalynn Bayron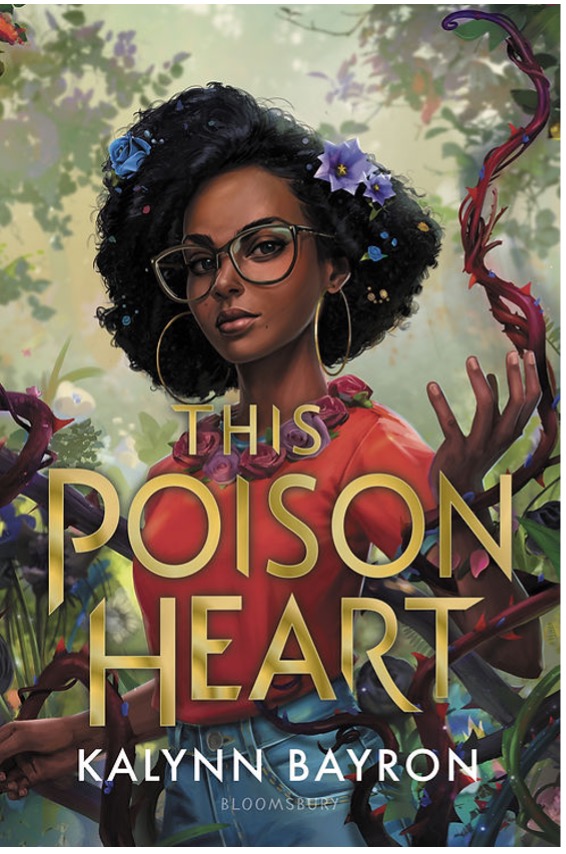 Darkness blooms in bestselling author Kalynn Bayron's contemporary fantasy about a girl with a unique and deadly power.
Briseis has a gift: she can grow plants from tiny seeds to rich blooms with a single touch.
When Briseis's aunt dies and wills her a dilapidated estate in rural New York, Bri and her parents decide to leave Brooklyn behind for the summer. Hopefully there, surrounded by plants and flowers, Bri will finally learn to control her gift. But their new home is sinister in ways they could never have imagined–it comes with a specific set of instructions, an old-school apothecary, and a walled garden filled with the deadliest botanicals in the world that can only be entered by those who share Bri's unique family lineage.
When strangers begin to arrive on their doorstep, asking for tinctures and elixirs, Bri learns she has a surprising talent for creating them. One of the visitors is Marie, a mysterious young woman that Bri befriends, only to find that Marie is keeping dark secrets about the history of the estate and the surrounding community. There is more to Bri's sudden inheritance than she could have imagined, and she is determined to uncover it. . . until a nefarious group comes after her in search of a rare and dangerous immortality elixir. Up against a centuries-old curse and the deadliest plant on earth, Bri must harness her gift and protect herself and her family.
The sequel to this fantastical novel is called The Wicked Fate and is now available at your nearest Bargain Books branch!
Juliet Takes a Breath by Gabby Rivera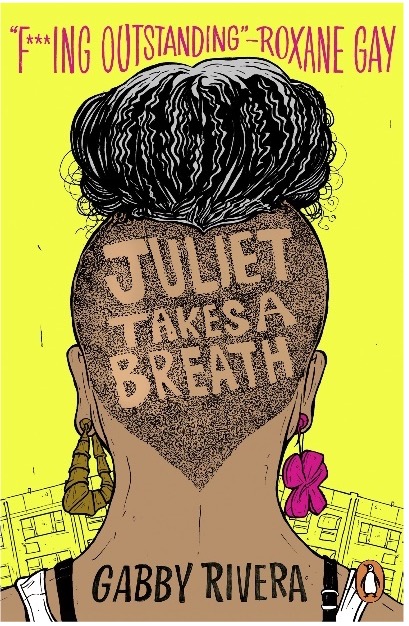 Juliet Milagros Palante is a self-proclaimed closeted Puerto Rican baby dyke from the Bronx. Only, she's not so closeted anymore. Not after coming out to her family the night before flying to Portland, Oregon, to intern with her favourite feminist writer–what's sure to be a life-changing experience. And when Juliet's coming out crashes and burns, she's not sure her mom will ever speak to her again.
But Juliet has a plan–sort of. Her internship with legendary author Harlowe Brisbane, the ultimate authority on feminism, women's bodies, and other gay-sounding stuff, is sure to help her figure out this whole "Puerto Rican lesbian" thing. Except Harlowe's white. And not from the Bronx. And she definitely doesn't have all the answers . . .
In a summer bursting with queer brown dance parties, a sexy fling with a motorcycling librarian, and intense explorations of race and identity, Juliet learns what it means to come out–to the world, to her family, to herself.
The Passing Playbook by Isaac Fitzsimons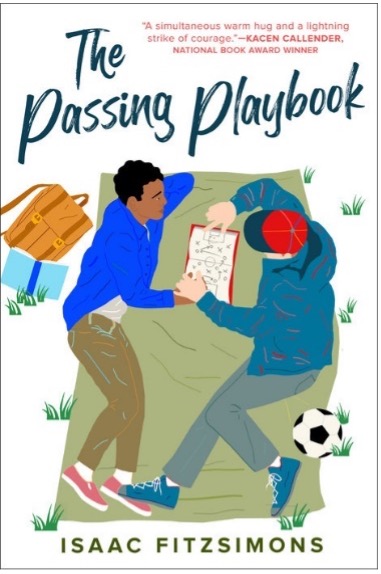 Love, Simon meets Bend It Like Beckham in this feel-good contemporary romance about a trans athlete who must decide between fighting for his right to play and staying stealth.
Fifteen-year-old Spencer Harris is a proud nerd, an awesome big brother, and a David Beckham in training. He's also transgender. After transitioning at his old school leads to a year of isolation and bullying, Spencer gets a fresh start at Oakley, the most liberal private school in Ohio.
At Oakley, Spencer seems to have it all: more accepting classmates, a decent shot at a starting position on the boys' soccer team, great new friends, and maybe even something more than friendship with one of his teammates. The problem is, no one at Oakley knows Spencer is trans—he's passing.
But when a discriminatory law forces Spencer's coach to bench him, Spencer has to make a choice: cheer his team on from the side-lines or publicly fight for his right to play, even though it would mean coming out to everyone—including the guy he's falling for.
Simon Snow Trilogy by Rainbow Rowell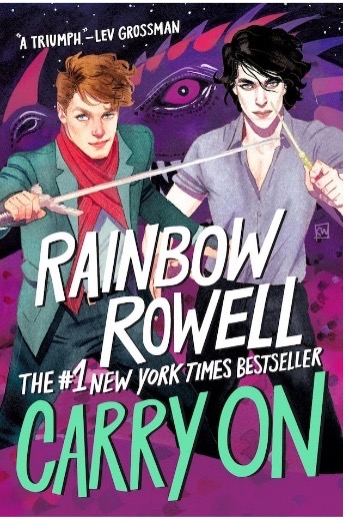 From the New York Times bestselling author Rainbow Rowell comes an epic young adult fantasy series, the Simon Snow Trilogy. Set in the same world as Fangirl, the series mixes a blend of paranormal romance with action-packed adventure.
Simon Snow is the worst Chosen One who's ever been chosen.
That's what his roommate, Baz, says. And Baz might be evil and a vampire and a complete git, but he's probably right.
Half the time, Simon can't even make his wand work, and the other half, he sets something on fire. His mentor's avoiding him, his girlfriend broke up with him, and there's a magic-eating monster running around wearing Simon's face. Baz would be having a field day with all this, if he were here—it's their last year at the Watford School of Magicks, and Simon's infuriating nemesis didn't even bother to show up.
Carry On is a ghost story, a love story, and a mystery. It has just as much kissing and talking as you'd expect from a Rainbow Rowell novel — but far, far more monsters.
Simon, Baz and Penelope battle monsters, dragons, and vampires, while dealing with the demands of schoolwork, relationships, heartache, and so much more. The fun starts with Carry On, continues with Wayward Son, and concludes with Any Way the Wind Blows.
Call Me by Your Name by André Aciman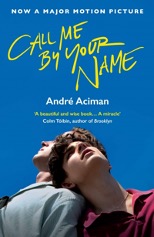 Andre Aciman's Call Me by Your Name  is the story of a sudden and powerful romance that blossoms between an adolescent boy and a summer guest at his parents' cliffside mansion on the Italian Riviera. Each is unprepared for the consequences of their attraction, when, during the restless summer weeks, unrelenting currents of obsession, fascination, and desire intensify their passion and test the charged ground between them.
Recklessly, the two verge toward the one thing both fear they may never truly find again: total intimacy. It is an instant classic and one of the great love stories of our time.
Ps. There's a sequel… Find Me by André Aciman, brings us back inside the magic circle of one of the greatest contemporary romances to ask if, in fact, true love ever dies.
Red, White & Royal Blue by Casey McQuiston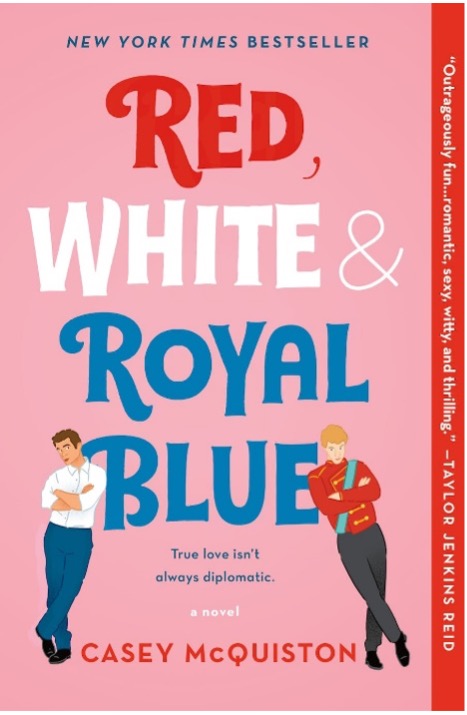 What happens when America's First Son falls in love with the Prince of Wales?
Alex Claremont-Diaz is handsome, charismatic, a genius – pure millennial-marketing gold for the White House ever since his mother first became President of the United States. There's only one problem. When the tabloids get hold of a photo involving an altercation between Alex and Prince Henry, U.S./British relations take a turn for the worse.
Heads of family and state devise a plan for damage control: stage a truce. But what begins as a fake, Instagram able friendship grows deeper, and more dangerous, than either Alex or Henry could have imagined. Soon they are hurtling into a secret romance that could derail the presidential campaign and upend two nations.
Guess what? Red, White & Royal Blue is being made into a movie! Now's your chance to read the book before everyone starts talking about them. You're welcome 😉
10. The Miseducation of Cameron Post by Emily M Danforth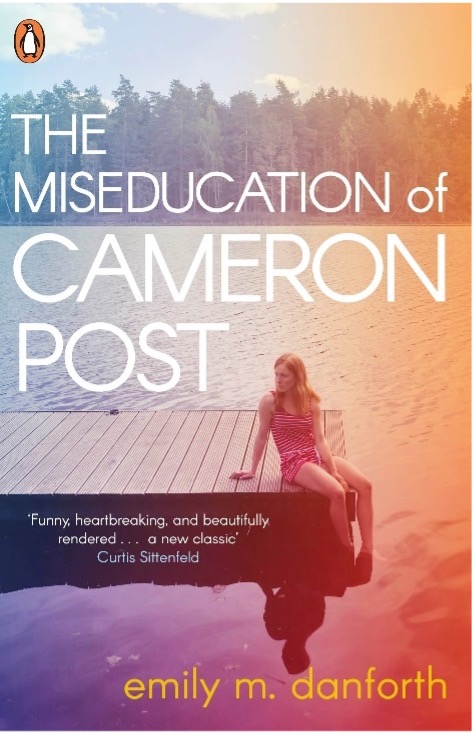 When Cameron Post's parents die suddenly in a car crash, her shocking first thought is relief. Relief they'll never know that, hours earlier, she had been kissing a girl. But that relief doesn't last, and Cam is forced to move in with her conservative aunt Ruth and her well-intentioned but hopelessly old-fashioned grandmother. She knows that from this point on, her life will forever be different.
Survival in Miles City, Montana, means blending in and leaving well enough alone, and Cam becomes an expert at both. Then Coley Taylor moves to town. Beautiful, pickup-driving Coley is a perfect cowgirl with the perfect boyfriend to match. She and Cam forge an unexpected and intense friendship, one that seems to leave room for something more to emerge. But just as that starts to seem like a real possibility, ultra-religious Aunt Ruth takes drastic action to "fix" her niece, bringing Cam face-to-face with the cost of denying her true self – even if she's not quite sure who that is.
The Miseducation of Cameron Post is a stunning and unforgettable literary debut about discovering who you are and finding the courage to live life according to your own rules.
Her Royal Highness by Rachel Hawkins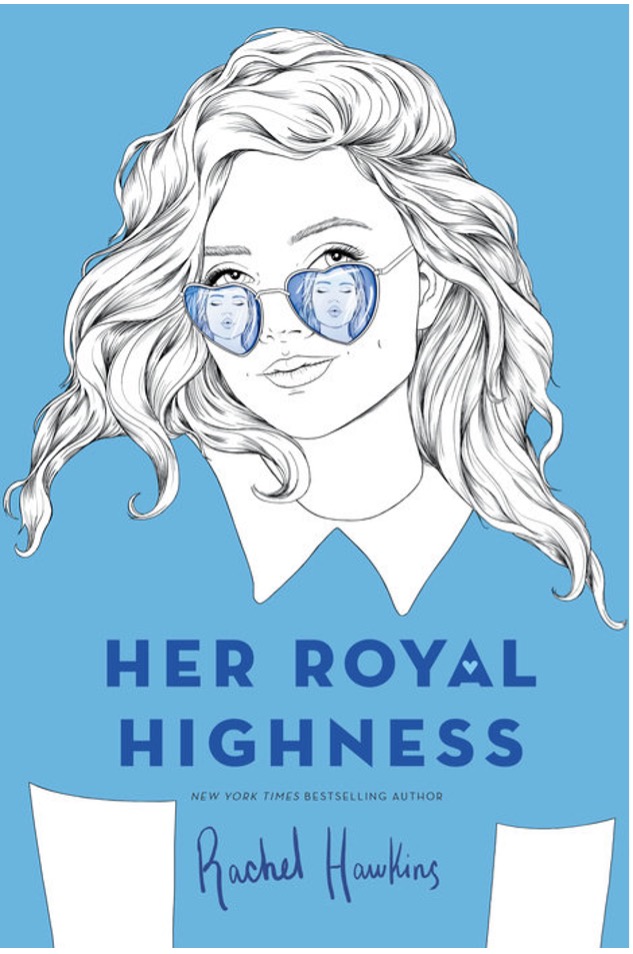 Regal romance abounds in this flirty, laugh-out-loud companion novel to Prince Charming, by New York Times bestselling author Rachel Hawkins, now in paperback!
Millie Quint is devastated when she discovers that her sort-of-best friend/sort-of-girlfriend has been kissing someone else. Heartbroken and ready for a change of pace, Millie decides to apply for scholarships to boarding schools . . . the farther from Houston the better.
Soon, Millie is accepted into one of the world's most exclusive schools, located in the rolling highlands of Scotland. Here, the country is dreamy and green; the school is covered in ivy, and the students think her American-ness is adorable.
The only problem: Mille's roommate Flora is a total princess.
She's also an actual princess. Of Scotland.
At first, the girls can't stand each other, but before Millie knows it, she has another sort-of-best-friend/sort-of-girlfriend. Princess Flora could be a new chapter in her love life, but Millie knows the chances of happily-ever-afters are slim . . . after all, real life isn't a fairy tale . . . or is it?
Heartstopper by Alice Oseman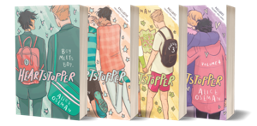 Heartstopper is the bestselling LGBTQ+ graphic novel series about life, love, and everything that happens in between. *Also, an acclaimed live-action Netflix series! *
Boy meets boy. Boys become friends. Boys fall in love. Charlie and Nick are at the same school, but they've never met … until one day when they're made to sit together. They quickly become friends, and soon Charlie is falling hard for Nick, even though he doesn't think he has a chance.
But love works in surprising ways, and Nick is more interested in Charlie than either of them realised.
By Alice Oseman, winner of the YA Book Prize, Heartstopper is about love, friendship, loyalty and mental illness. It encompasses all the small stories of Nick and Charlie's lives that together make up something larger, which speaks to all of us.
Some Girls Do by Jennifer Dugan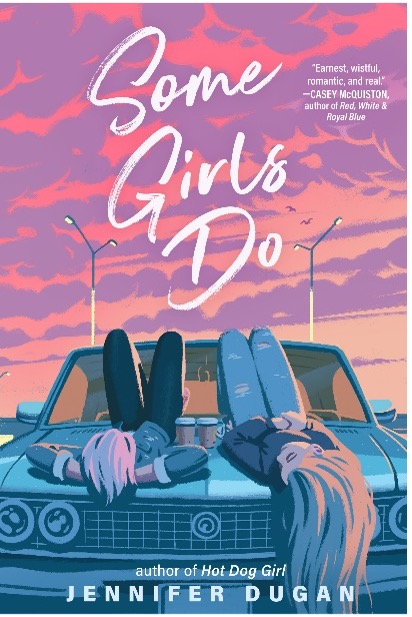 In this YA contemporary queer romance from the author of Hot Dog Girl, an openly gay track star falls for a closeted, bisexual teen beauty queen with a penchant for fixing up old cars.
Morgan, an elite track athlete, is forced to transfer high schools late in her senior year after it turns out being queer is against her private Catholic school's code of conduct. There, she meets Ruby, who has two hobbies: tinkering with her baby blue 1970 Ford Torino and competing in local beauty pageants, the latter to live out the dreams of her overbearing mother. The two are drawn to each other and can't deny their growing feelings. But while Morgan–out and proud, and determined to have a fresh start–doesn't want to have to keep their budding relationship a secret, Ruby isn't ready to come out yet. With each girl on a different path toward living her truth, can they go the distance together?
It's Not Like It's a Secret by Misa Sugiuru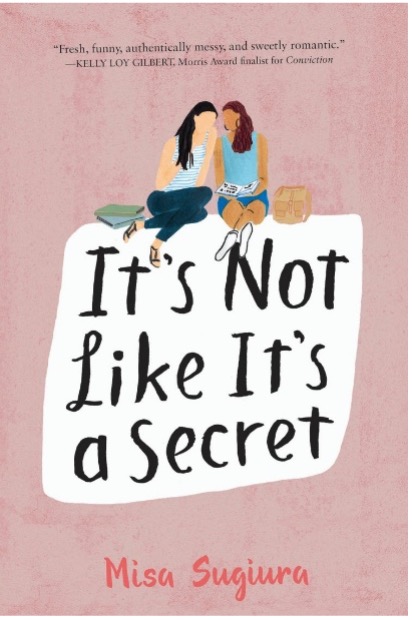 Sana Kiyohara has too many secrets. Some are small, like how it bothers her when her friends don't invite her to their parties. Some are big, like the fact that her father may be having an affair. And then there's the one that she can barely admit to herself–the one about how she might have a crush on her best friend.
When Sana and her family move to California, she begins to wonder if it's finally time for some honesty, especially after she meets Jamie Ramirez. Jamie is beautiful and smart and unlike anyone Sana's ever known. There are just a few problems: Sana's friends don't trust Jamie's crowd; Jamie's friends clearly don't want her around anyway; and a sweet guy named Caleb seems to have more-than-friendly feelings for her. Meanwhile, her dad's affair is becoming too obvious to ignore.
Sana always figured that the hardest thing would be to tell people that she wants to date a girl, but as she quickly learns, that part is easy…what comes after it, though, is a whole lot more complicated.
Contact your nearest Bargain Books store for stock availability and pricing!