The Harry Potter fan is a gift-giver's dream. It's the fandom that keeps on giving. For the fan who already has all the books, there's a world of supplementary merch. And we've included some of our favourites below. Also, it must be said that the illustrations of Jim Kay have recently become one of our favourite aspects of the Harry Potter world, and here's a great chance to share them with everybody… which is something you should absolutely do. Oh, and the books are here too, because we're given to understand that there are actually people out there who don't have them all yet. Do you know anyone like that?
Harry Potter: A Magical Year by Jim Kay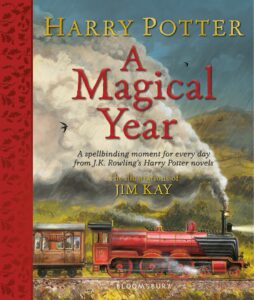 The incredible illustrations of Jim Kay have truly breathed yet further magic into the world of Harry Potter. This gift book shows off the full wealth of his artwork and provides a magic moment for every day of the year.
Full of your favourite quotes from the books, as well as previously unseen sketches and illustrations, this is the perfect gift for both established collectors and newcomers to this uniquely vibrant landscape.
The Harry Potter Box Set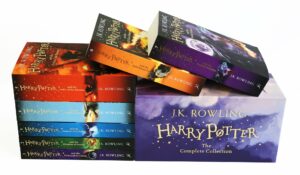 The story of The Boy Who Lived has now become something of a legend: the fateful events of his eleventh birthday, his first steps in Hogwarts, his amazing friendships, the tragedies he has survived, the triumphs he has shared in and the foes he has vanquished. But there are still many of us who haven't yet gotten around to reading the books. For all those people, there is this well-packaged and affordable complete box set.
Harry Potter: Talking Dobby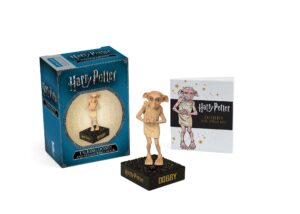 Do you ever feel that we didn't get to spend quite enough time with Dobby? Here's an excellent little gift that can fix that! At the touch of a button, this collectible will speak Dobby's most famous lines (bet you know some already).
It also comes with a book full of Dobby's best moments. A brilliant gift for the most enthusiastic HP fan in your life.
Harry Potter: Talking Sorting Hat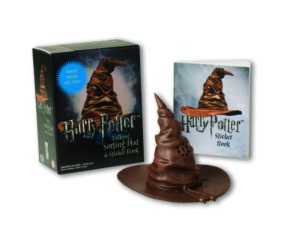 Okay, so, a lot of us already know which of the Hogwarts houses we belong to… but are you sure? Here's a charming little replica of the Sorting Hat that randomly says the names of the four famous houses so that you and your friends can be properly sorted.
It even has the voice from the films, and it comes with a photographic sticker book.
Harry Potter: Screaming Mandrake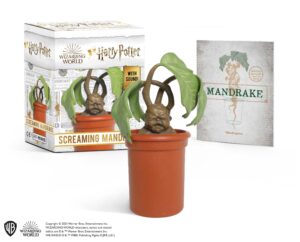 Ever think to yourself: I love my potted plants, but it would be nice if they would scream at the top of their lungs occasionally? Madame Sprout would understand this. Well, now you can have a miniature screaming mandrake of your very own.
The mandrake will shriek when its leaves are pulled upwards, just like in the films. It makes for a brilliant joke gift or an addition to a treasured HP collection.