Join us in championing the great writers and writing that continue to make this country, and all the people in it, more interesting, creative and valuable.
As part of our celebrations, we will be offering you the chance to do this via even better prices than usual. This September 24th, we're offering 20% off the price of any full-priced book authored by a South African. And there will be many, many excellent books to choose from.
Below is a selection of authors and titles that you may want to look out for. These are just a few of many. Don't forget that the discount applies to any local title, regardless of genre, and you are free to celebrate Heritage Day and South African writing with any authors and titles you choose.
Damon Galgut
Galgut is unquestionably one of our finest writers. He has been shortlisted for the Man Booker Prize three times and has one once, with his most recent novel The Promise. He's the author of nine novels including The Promise, Arctic Summer, In a Strange Room and The Good Doctor.
The Promise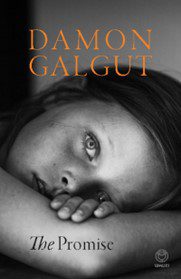 Galgut's Booker Prize winning novel is a true, snapshot exploration of South Africa. Presenting four particular, unique and painful moments in a family's history, it masterfully illustrates four very different moments in SAs history – moments from different decades in which a different political figure reigns, a different spirit pervades the country and a different future approaches.
The Promise introduces us to the Swart family, an unremarkable group of white South Africans who are much like the family from the neighbouring farm and the family from that farm's neighbouring farm – pretty ordinary people, all told. Their story here is told through four separate funerals. Around them – as they lose family members, dramas and hardships play out within the remaining family and the future of what they call the family farm (which in truth is a fairly worthless affair) is brought into question – the entire country changes and evolves. Through it all, a brother and sister grapple with an old promise that has yet to be fulfilled. Galgut writes with haunting insight and consummate skill – and The Promise is surely one of the most significant South African novels of recent times.
Angela Makholwa
Being one of the first black South Africans to become known for writing contemporary crime fiction, Makholwa holds a special place. Reliably entertaining and always vivid, her books position themselves squarely within the new South Africa and tend not to be burdened with the typical baggage. She has published five novels.
Critical, But Stable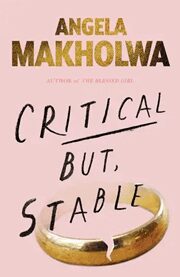 The Msibis, the Manamelas and the Jiyas are each the kind of married couple that's so easy to envy: beautiful, socially connected, wealthy… they seem almost too perfect. Could it be that they are?
These three glamorous couples belong to an exclusive set called the Khula Society. While the husbands have reached the tops of their fields by weathering setbacks and sometimes dealing with unsavoury characters and exploiting certain situations, the wives have made it in their chosen profession through unstoppable smarts. But the stakes are high in this kind of life: the couples are engaged in an unending battle to keep up with their friends and neighbours, to eclipse their rivals, to keep the sheen of marital perfection glossy and, of course, to keep a host of secrets well and truly locked up tight. What they don't know is that an event approaches that threatens everything – and that they're about to have on their hands a battle from which they cannot all possibly emerge victorious.
Fred Khumalo
Fred Khumalo is one of our most accomplished writers and cultural commentators. With a body of work that spans novels, short stories, journalism and non-fiction, Khumalo's output is ever-adapting, but it remains true to his need to bring elements of this country's past and present to light. His writing is frequently humorous, distinctly versatile, always entertaining and inevitably thought-provoking. His most popular novels include: A Coat of Many Colours, Dancing the Death Drill and The Longest March.
The Longest March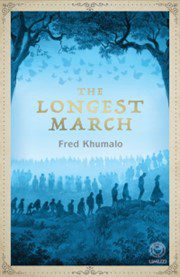 Though it takes place in a familiar period of history, The Longest March is inspired by a lesser-known event. On the eve of the Anglo-Boer War, thousands of black men found themselves marooned in Johannesburg when the gold mines were shut down and migrant workers were ordered to leave. Many of them came from inaccessible and distant parts of the country and, as the trains had stopped running, had little choice but to walk the long trek home. Seven thousand of these dispossessed workers braved perilous terrain, wild animals and hostile farmers to make the laborious journey back to Natal on foot.
It is a story of hardship, but at the centre of this story is an unusual romance. Among the exodus are Philippa (a white woman forced to disguise her identity) and her erstwhile fiancé, Nduku, a Zulu miner whom she followed all the way to the goldmines. The arduous voyage home prompts within them an inevitable introspection and with each lumpen kilometre they venture further into each other's personal histories, their fears and hopes. It seems that happiness may lie before them, but their relationship is complicated by a third party – a fellow marcher with their own claims to love – and none of them is guaranteed survival.
The Longest March is a deep and revealing exploration of xenophobia, romance, sexuality and politics wrought from a troubled journey.
Deon Meyer
Meyer, of course, barely needs an introduction. Known throughout the world and pretty prolific, he is one of South Africa's most major crime fiction novelists. He's also written numerous scripts for television and film. His work is popular in both English and Afrikaans – and has been translated into more than a dozen other languages. Notable novels include: Seven Days (7 Dae), Devil's Peak (Infanta), Blood Safari (Onsigbaar) and Cobra (Kobra).
Dark Flood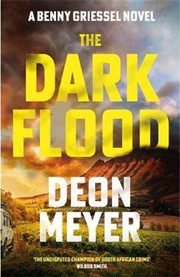 Being an estate agent in gorgeous Stellenbosch ought to be a dream. But for Sandra Steenberg it is anything but. With a difficult and demanding family to support, she needs a game changing sale and she needs it now. But the town's property market has been completely destroyed by the corruption of one man: Jasper Boonstra. And Boonstra, has his eye on Sandra. He knows a mark when he sees one. Griessel and his disgraced partner are in Stellenbosch following up on a missing person's report. It's barely enough to keep him sober. But the disappearance of Callie de Bruin is about to drag them into something far more dangerous than anticipated. Explosively exciting, bursting with murder, intrigue and tension, this is the unmistakably work of SA's king of crime fiction.
Dudu Busani-Dube
A self-published novelist (who felt that publishers might not understand her stories), Busani-Dube is best known as the author of the increasingly popular Hlomu series. Her books are positioned somewhat in defiance of the white-washed, absurdly photogenic and straightforward romance novel. Her characters are realistic and damaged, they come with baggage and they come with imperfection and insecurity. Without fail, Busani-Dube's books come directly from the experience of being a black woman in South Africa – they are stories that properly reflect their readers.
Mess (Hlomu Series Book 5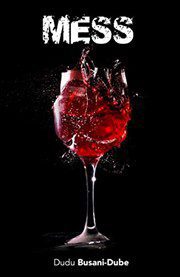 Centred around eight Zulu brothers from Mbuba village in Greytown, KZN, the Hlomu series begins with Hlomu the Wife and tells African love stories interspersed with tragedy and brutality. Each of the books is narrated by a woman drawn into the path of the brothers, and each is decidedly character-driven.
Mess is the most recent instalment of this series and brings an extra dose of suspense, romance and drama to the lives of characters you can't help but root for despite all their damage.
Sally Andrew
Creator of Tanie Maria – agony aunt, comfort-food gourmand and formidable crime stopper – Sally Andrew is a beloved local author who brings a comforting dose of humour and unpretentiousness to her crime fiction… which has recently made the transition to television. The Tannie Maria Mystery Series includes four novels so far, all of which are available in Afrikaans and English.
The Milk Tart Murders – Tannie Maria Mystery #4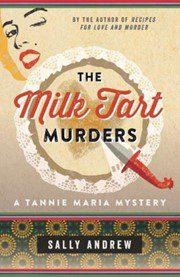 Things are looking up for Tannie Maria. Spring has come to the beautiful Karoo, and she and her police officer boyfriend, Henk, might just be ready to move in together… even if Henk's previous marriage is not yet completely resolved. All this, however, will have to wait. And it will have to wait thanks to thrift-shop owner, seething paranoiac and renowned grump, Oom Frik. Or, more accurately, it will have to wait thanks to who or what killed Oom Frik. The bilious old junk peddler died during a vintage movie screening in Ladismith. Perhaps it was his heart condition that killed him. Perhaps it was the sheer force of Marilyn Monroe's beauty. Perhaps both. But Tannie Maria and young journalist, Jessie, think there's more to it than that. After all, Frik was rumoured to have some real treasures hidden in his hoard, and he had a habit of frequently changing his will. The discovery of a second body confirms their suspicions, and so does the clue they find with it: a letter addressed to Tannia Maria requesting urgent advice… and a milk tart recipe. Pure enjoyment from start to finish, The Milk Tart Murders serves up a tantalising mystery lovingly garnished with relatable situations and liberally seasoned with charming characters.
Barbara Mutch
Mutch is the author of three South Africa-set novels and is best described as occupying the historical fiction and romance genres. Love, redemption, hardship and triumph are frequent themes of her work. Her three novels are: The Housemaid's Daughter, The Girl from Simon's Bay and The Fire Portrait.
The Fire Portrait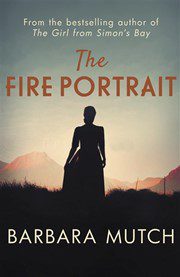 Frances McDonald is a gifted woman. A skilled landscape painter with a knack for teaching and learning, she should be a beloved member of her community. But she is English and, having recently relocated to a small rural hamlet in South Africa, along with a husband with whom she has a strained and unloving relationship, she is regarded with great suspicion and has a hard time finding her place in the community.
And just as she is getting there, war threatens the home she has battled to create. Soon, compelled by the escalating global situation, she will lose everything she holds dear, reunite with an old love, gain a child and be impelled to recreate much of her artistic output surrounded by the ashes of all that has burned down.
Evocative, layered and especially poignant to those with artistic leanings, The Fire Portrait is a classic and compelling tale of loss, recovery and discovery.
Lauren Beukes
One of the few well known South African authors writing dystopian fiction and urban fantasy, Lauren Beukes is certainly one of the country's most intriguing writers. With a skilled, literary style and a boundless imagination, her work is highly regarded at home and abroad. Her most notable novels include: Zoo City, Broken Monsters and Afterland.
Afterland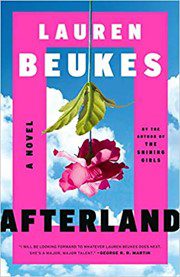 Favourably compared to The Handmaid's Tale and Children of Men, this is a dystopian, pandemic inflected that brilliantly blends psychological suspense, feminism and science fiction.
The world has been decimated by a pandemic that only infects men. It took just a couple of years for ninety-nine percent of the globe's male population to be wiped out, resulting in a hostile new world beset by dangerous new feuds and factions. Within this horrifying new world are Cole and Miles. Twelve-year-old Miles is one of the only boys left in the world and his mother, Cole, must fight not only to keep him alive but also find a way, and place, to raise him so that he does not become a sex object, a reproductive resourse or a valuable object. On top of that, she must stay one step ahead of the crew hunting them down – a crew headed by her own relentless sister. While it paints a vision of a troubled but surviving world run by women and tormented by hopelessly unprocessed grief,  Afterland is also a tender and shocking look at the lengths to which a mother will go to protect her only child.
So Many More Authors
To this point, we have covered only novelists. But, as mentioned above, this great Heritage Day promotion of ours does include South African authors of every genre.
So, you can also choose to celebrate this holiday with local food writers like Zola Nene, Mogau Seshoene and Cariema Isaacs: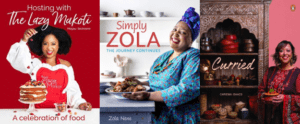 …Or business and politics writers like Wynand Gouws, Themba Maseko and Sizwe Mpofu-Walsh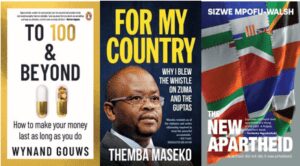 …
Or… local writers featured in any section of all our stores.
Be sure to take advantage of the wonderful discounts this September 24th and, most importantly, to take the time to appreciate and celebrate every voice, experience and tradition that makes up this country and its remarkable people.
Happy Heritage Reading!