It's the new year, and that means only one thing… okay, it means a lot of things, but most importantly it means that it's time for us to showcase and celebrate a brand new debut novel. And here's a beautiful, lyrical tale told in grand tradition that's just the thing for starting this year's reading on a high note.
The Book: The Last Beekeeper
Beekeeping has for some time occupied a special place in contemporary fiction. It's a theme that inevitably reveals something of the magic of life and invites a certain natural philosophy.
Pakistan, 1974. Young Hassan has a special attraction to the trees around his home. One tree in particular has always called to him. With his mother's sight failing, Hassan knows that the trees of Hariyaka and the mystical black honey produced by what remains of the beekeepers are his only chance of curbing her blindness.
But his focus shifts when he wins the chance to study in Karachi. The country is changing, and here is his chance to become a part of it. Studying with the State Governor will be an impressive foot in the door. Upon the arrival of the governor's niece, Maryam, from London however, Hassan's focus is forced to change once more. The bees call him back to the forest, back to his mother. The beekeeper waits for him, but so too does the future, and Maryam offers new places and opportunities. The choice between head and heart visits us all.
Set in a world that is simultaneously new and ancient, brimming with self-discovery, nature and authenticity, The Last Beekeeper evokes the magic of family and the inevitability of change with a fairy-tale deftness and a poetry that lingers wonderfully.
Fans of Khaled Hosseini, Yann Martel and Christy Lefteiri will find lots to love here, as will newcomers to Turabi's lyricism.
The Author: Siya Turabi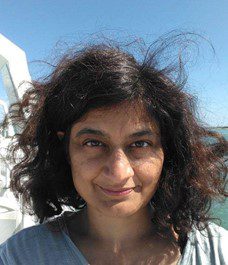 Storytelling has always been a part of Siya Turabi's life. Born into a family of poets and passionate readers, she has been crafting stories since early childhood. Her academic pursuits also reveal a breadth of interest and love of knowledge that can only augment her writing: she has studied biochemical engineering and Sanskrit. She has a masters in Art Therapy and has taught English.
Turabi began The Last Beekeeper, her debut novel, at the age of forty and is already working on her second novel – a historical fiction set in Spain.
Happy Reading and Happy New Year!