Some readers just want a nice escape. And who can blame them? For the reader who wants a walk on the sunnier side of the page, we've got Osman's newest retired sleuths crime-comedy, Picoult's latest delve into the heart's inner workings and Sparks's Christmassiest fire-side romance to date. Who couldn't do with a little lightening of the spirit as the year winds down? Choose your mood-enhancer below.
The Man Who Died Twice by Richard Osman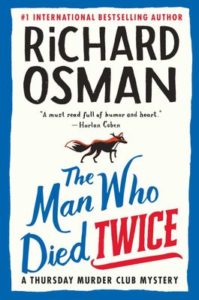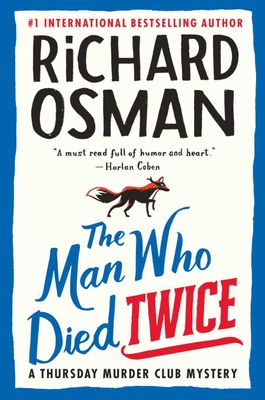 The Thursday Murder Club is back, beating carehome boredom and solving murders.This time, Elizabeth, ringleader of the ingenious four, hears from an old co-worker. She has a history with this man and now he needs her help. It's the typical thing that you hear from an old, old friend: something about dangerous gangsters, stolen diamonds, imminent murders. That sort of thing. And the case is hardly calming down.
The four soon realise that there are several dead in the equation, and the murders are set to keep on coming. Thanks to their chummy bond with the police, they should be able to do something. And finding a whole bunch of stolen gems should be fun too. What they do not know, however, is that the enemy this time wouldn't think twice about killing a quartet of meddlesome retirees. Warm, smart, fiendishly clever and terribly funny.
Wish You Were Here by Jodi Picoult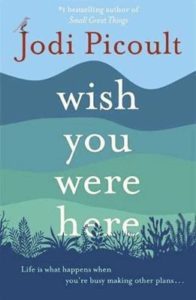 Diana has been looking forward to her holiday for ages. This is when, she is certain, her boyfriend Finn will propose and their wonderful new life together will begin. It has all been carefully planned. And then the virus hits New York. Finn can't leave. His hospital needs him. So she goes alone to the Galapagos, learning only sporadically of what the world, his world, is facing without her. None of it feels quite real.
Two things remain uncertain above all: will the life she has dreamed of ever come back to her, and what lies ahead? Topical, brave and enormously empathetic, Picoult's newest hits close to home and culminates in a jaw dropping twist.
The Wish by Nicolas Sparks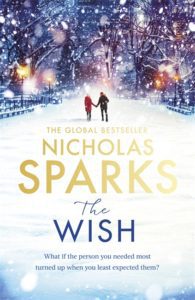 Maggie was sixteen when she first fell in love. She was far from home, and preparing to give her baby up for adoption, when she met Bryce. He didn't judge her. He taught her how to take photographs. How to kiss, how to forget herself. Now a famous photographer, she fills her gallery with celebrated pictures. One day, with Christmas nearby, Maggie's new assistant asks her an innocent question:
If you had one wish, what would you wish for this Christmas? She thinks the answer is an obvious one. She would revisit those precious days and nights with Bryce… but this is not the answer that comes first to mind. What she actually wants, more than anything, not that she had even truly realised it, is to find her baby. Sparks' ability to tug at the heartstrings is undiminished.
Check out our full Christmas catalogue here