The Atlas Six by Olivie Blake
Our Debut of the Month this month speaks to the rising influence of TikTok's book-lover community, BookTok. Recently, BookTok has led to the meteoric rise/revival of Colleen Hoover and her runaway bestseller, It Ends With Us. Now, BookTok has gotten swept up in the immersive, magical fantasy presented by Olivie Blake's The Atlas Six. And we have too. So, without further ado, we present The Atlas Six.
The Atlas Six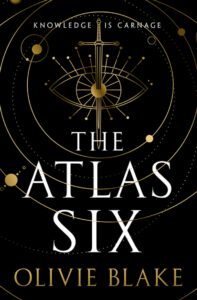 Here we are introduced to a richly drawn world of magic and scheming that teems with secrecy, tradition and ancient knowledge. It's smart, it's packed with characters you won't want to part with, and, as with many of the best fantasies, it serves up a dose of romance too.
The ancient and revered Alexandrian Society has long been charged with guarding the knowledge left behind by civilizations that have since perished. Theirs is a secretive order made up of the most accomplished academics and magicians in the land. New members are chosen to join the Society just once per decade. Six candidates have been chosen. But only five of them will not make it. Those who triumph will immediately attain a life of incredible wealth, power and status.
Our six candidates have been brought together by the enigmatic Atlas Blakely, who informs them that in order to qualify, they must first spend a (or survive) a year in each other's company – a year in which they will be allowed access the Society's incomparable libraries and archives, a year in which their skills and aptitudes will be tested and evaluated. Only five will make it to the initiation stage… but, when the competition is this fierce and each of them is this desperate to prove their powers, will all of them survive?
The Candidates:
"- Libby Rhodes and Nicolas Ferrer de Varona: inseparable enemies, cosmologists who can control matter with their minds.
– Reina Mori: a naturalist who can speak the language of life itself.
– Parisa Kamali: a mind reader whose powers of seduction are unmatched.
– Tristan Caine: the son of a crime kingpin who can see the secrets of the universe.
– Callum Nova: an insanely rich pretty boy who could bring about the end of the world. He need only ask."
Olivie Blake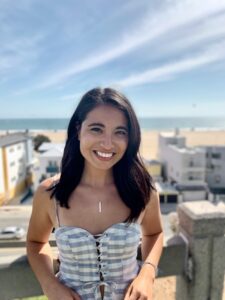 Olivie Blake (that's a pseudonym) is a writer based in Los Angeles. Her output up to this point includes several novels and anthologies, as well as graphic novels and film scripts. She is an avowed lover of all things supernatural, paranormal, and fantastical. But she appreciates stories of every kind.
The Atlas Six has already been picked up by Amazon Studios for a tv adaptation and book two in The Atlas Series is currently underway.
Happy Reading!