It's not often that our new fiction picks are united by a theme. We don't really pick them that way, but in this case it just seems to have happened. And the theme, if there is one, in this case is almost certainly women. Or, more particularly, the challenges, present and historical, faced by women and mothers. But don't worry, there's plenty of room here for fun, action, heroism and romance. The five books below have notable characters in spades and incredible plots by the armful. There's also a sniper. So.
Take a look:
The Caretakers by Amanda Bestor-Siegal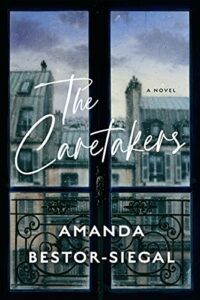 Here's a debut worth looking out for. Combining the lives of six very different women with the strains and wonders of Parisian life, The Caretakers is a compulsive clash of identities, yearnings and tragedies both internal and shockingly external. The Parisian suburbs are deftly conjured, the characters are carefully drawn and wisdoms are gently extolled… it's certainly worth lingering among this novel's city streets and well-drawn strangers. Oh, and if you're in a book club, add it to your list while stocks last.
The 2015 terrorist attacks have plunged Paris into fear and doubt, but within this fallout, an au pair weathers a different kind of tragedy. When her nine-year-old charge dies suddenly, and suspiciously, the au pair is promptly arrested. But what she doesn't know, and what we are about to find out, is that she is just one of six women who each played a part in his death.
There's Geraldine, a French teacher struggling to keep her students safe and engaged, Charlotte, a woman embittered by the children that have cramped her style, Holly, an au pair who longs to be able to call Paris home, Nathalie, a neglected teenager desperate for love and attention, Lou, another au pair who's barely able to do the job, and, finally, there's Alena the au pair who now has a death on her hands.
Unfurling to include considerations on culture, world events and all that can and cannot be predicted, The Caretakers is thrilling, utterly moving and gorgeously written.
The Resistance Girl by Mandy Robotham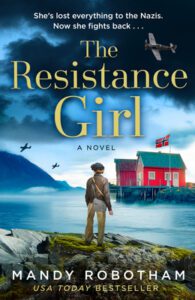 Mandy Robotham has really earned her stripes as one of the best novelists working within the drama of 20th century history. And her newest, like many of the best war stories, focuses squarely on those heroes who do not often get their proper due.
Norway, 1942. The Nazis have taken everything from Rumi Orlstad. But she isn't about to let them get away with it. As the war rages around them, engulfing more and more countries and people, Rumi and her fellow resistance fighters risk their lives transporting refugees, supplies and British agents across the North Sea into occupied territory. One night, braving a dangerous storm to complete a mission that's already unusually risky, Rumi's fiance is taken by the dark and forceful waves. She vows, from this point on, never again to lead those she loves into danger. But hers is an indomitable spirit, and Rumi is unable to stay out of the fray for long. When she happens upon a secret that reveals Hitler's nefarious plans for Norway, she knows that she must once again summon all the courage she can muster. But this time, the fate of her entire country hangs in the balance.
Full of incredible characters, gripping drama and frazzling suspense, not only does The Resistance Girl deliver a compelling tale of wartime bravery, it also manages to grant some new perspectives on the world's most famous conflict. And it's not stingy with the romance either.
The No-Show by Beth O'Leary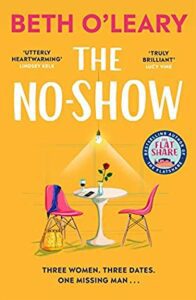 The author of the sensational The Flat Share and The Switch is back! Quite possibly the most ambitious and multi-layered of O'Leary's books to date, The No-Show is a brilliantly plotted and clever romance that's as sensitive and emotional as it is funny.
Three women. Three dates. One missing man…
Siobhan is preparing for an unexpected breakfast date. She usually only sees Joseph late at night in a hotel room, so his suggesting this is certainly something new. And on Valentine's Day too… how could that not be significant?
A little later on the same afternoon, Miranda is waiting for Carter to arrive for their Valentine's Day. Between a great new job and five solid months of dating Carter, things in her life are beginning to look up. Today could easily be the day that things between the two of them deepen into something serious. …which is why it's especially odd that he hasn't yet turned up.
That same evening, Jane waits at a friend's engagement party for Joseph Carter – an increasingly close friend who has agreed to be her pretend boyfriend for the sake of the party. His friendship is becoming more and more important to her and he promised to save her tonight… so why hasn't he shown up?
This is an episode in the life of Joseph Carter – a man nobody seems able to find right now.
Balancing moments of tear-jerking reality with moments of utter hilarity, The No-Show spills over with memorable character work and first rate charm. And that twist will have you talking about the book for months!
The Diamond Eye by Kate Quinn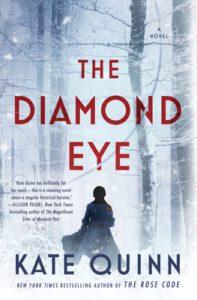 Another work of historical fiction that centres on the pain and tragedy wrought by Hitler's designs, this one is based directly on the true story of a most remarkable woman.
Mila Pavlichenko lives her life in Kiev pursuing her professional passion for history and doing everything she can for her young son. But that all changes when Hitler brazenly invades Russia. She and her compatriots have no choice but to take up arms against the Fuhrer and keep their country alive. As she familiarises herself with the rifle, Mila discovers that she has an incredible hidden aptitude. Applying herself to months of bloody mayhem and bitter strain, she soon becomes one of the most deadly snipers in the country – and one of the most dangerous Nazi hunters.
Her future quickly makes another dramatic swerve however when she is whisked from the Eastern Front and sent to the USA. Unexpectedly becoming a fast ally of First Lady Eleanor Roosevelt, Mila is offered a glimpse of the kind of life she had never imagined… until an old enemy and a fearsome new opponent force her into the deadliest struggle she has yet faced.
Relentlessly fast-paced, lavishly cinematic and bubbling with heroism The Diamond Eye is equal parts thriller and historical treat.
The School for Good Mothers by Jessamine Chan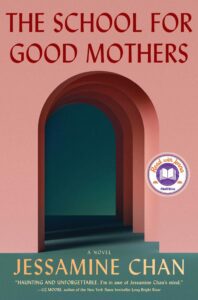 The pressures of perfect motherhood are impossible to reckon with. Everywhere you look, other mums are doing a better job and the judgments just don't stop coming… and even when you're doing well at it, a single bad day can derail it all.
Frida Liu is a struggling mother, but she's just about managing. Her daughter Harriet is mostly doing well. The day in question, the one that upsets everything (and that's putting it mildly) begins at four in the morning – as no day really should. Frida does the normal morning things: takes Harriet from her cot, changes her nappy and feeds her. But there is an article she desperately needs to get finished. An article she can't complete without a document she has left on her desk at work. It would only take an hour to fetch it and return home. Surely nothing awful could happen in just one early-morning hour.
But it's this one hour that leads the state to decide that she is unfit to parent her daughter. They decide that she needs to be re-educated, reprogrammed, almost. And whether it's the right thing or not, this decision might just cost her everything.
The School for Good Mothers takes on the "cult of motherhood" in vivid, truly memorable fashion, examining impossible standards and crushing societal pressures as it asks the universal question: "is a mother's love ever enough?" It's propulsive, it's neatly executed and it's bound to take a place among the feminist gems of this generation.
Happy Reading!