Being a mother is a stressful business. Not exclusively, obviously, but there's really no denying that it's a tough job. And that's why it's a good idea to show your mother, all mothers, in fact, some love. You probably ought to be doing that all the time, to be honest, but Mother's Day is an especially good time to give the mums in your life some extra thought. That's what we've done, and in so doing we came to the conclusion that one of the best gifts you can give is instant relaxation.
Of course, you could always go with the classic combination of chocolate and flowers, but don't you think your mum would be pleased to receive a Mother's Day gift that is a little more thoughtful and long-lasting? We think so. Which is exactly why we've put together this little list of ideal gifts for all the wonderful puzzle-loving, arty-crafty mums out there.
Take a look:
Hinkler Large Print Train Your Brain Puzzle Books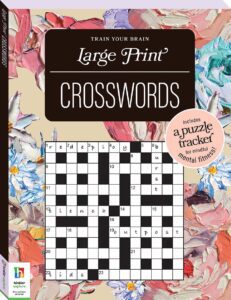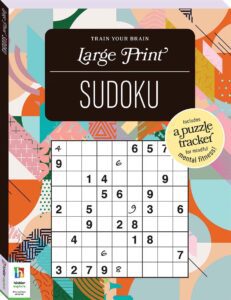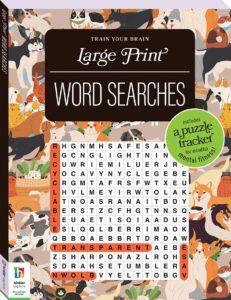 Whether your mum is a fan of number puzzles or word puzzles, these large print collections will provide hours of mindful enjoyment. Each of these collections contains puzzles of different difficulties so that your mum can choose the ones that best fit her mood and improve her ability level. Because each of these also promotes improving your mind, they include a puzzle tracker that lets you keep an eye on your mental fitness too. And the large print format means that these are perfect for mothers of all ages.
Gold Foil Rock Art Kit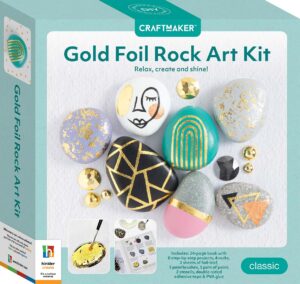 Painting rocks, in case you've never tried it, is surprisingly relaxing and more fulfilling than you might think. It's perfect for people who are already creative and even better for those just beginning to get in touch with their arty side.
And what could make that even better? That's right: gold. With the gold foil included in this kit, your mom can create some really beautiful little projects. As casual hobbies go, you really can't go wrong with this one.
Cross Stitch Rainbow Giraffe Kit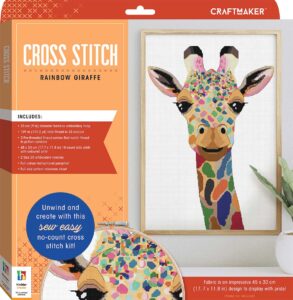 Here's something you can say about giraffes: everyone loves them. That's a fact. How can you not? Check out those eyelashes.
This cross stitch kit will introduce anybody to the addictive pleasures of cross stitch – and you don't need to already be skilled with a needle and thread because the kit lays out the pattern in a simple and accessible way, teaching you this easy form of embroidery with no stress. Everything you'll need is included.
Seven Wonders of The Natural World 500 Piece Jigsaw Puzzle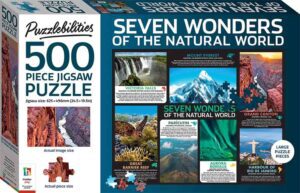 Ask any jigsaw puzzler and they'll tell you that jigsaws keep you relaxed, mindful and, especially in the wake of recent events and climates, sane. This one will especially appeal to lovers of travel and natural science with its globetrotting theme.
Mount Everest, the Great Barrier Reef, the Aurora Borealis, the Grand Canyon, Victoria Falls, Paricutin Volcano and the Harbour of Rio de Janeiro… this puzzle will spark interests and inspire a wonder your mum didn't even know she had. And isn't a little piece of the world's most amazing places a fitting gift for the woman who gave you everything?
Art Maker Essentials Colouring by Numbers: Prowling Tiger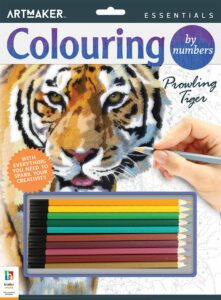 And finally we have that most beloved of all relaxing activities: colouring in. With simple instructions and a surprisingly impressive design, this kit allows you to bring to life your own majestic tiger.
It includes the ten essential colours you'll need as well as a practice panel so there's plenty of space to get in the groove. Perhaps there are only really two kinds of mothers: those who love colouring in, and those who don't yet know they love colouring in. That could be true of all people, actually, but this is Mother's Day, after all.
Happy Mother's Day and Happy Creating!