Our second selection of new fiction this month features some real crowd pleasers. From searching romances from veterans Francine Rivers and Danielle Steel, to enthralling murder mysteries from authors new and established, from a city of books to a city of flames, here are six assorted thrills and memorable voices.
Have a look:
The Lady's Mine by Francine Rivers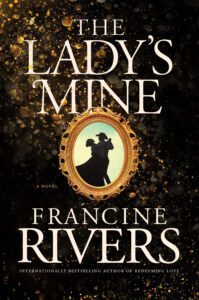 The historical romances of Francine Rivers never fail to hit that particular spot. This time around, Rivers introduces us to a New England suffragette and a war veteran, and the tiny Western mining town that they set about freeing from oppression and poverty.
Exiled from her Boston home by her rich stepfather, Kathryn Walsh arrives in Calvada, in 1875, in order to claim her inheritance from an uncle she has never met. The inheritance, it turns out, is nothing but a disused mine and an old newspaper office. Her efforts to relaunch the defunct newspaper only bring her into fierce competition with Calvada's most powerful men. However, she soon finds an ally in handsome, watchful hotelier Mathias Beck – an allegiance that will deepen into a bond strong enough to change the fortunes of Calvada itself.
Also available in Afrikaans as Sy is Myne
House of Sky and Breath – Crescent City 2 by Sarah J. Maas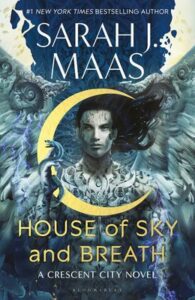 Maas's richly-constructed, consistently exciting, sexy and atmospheric adult fiction series continues with an enthralling new episode in the life of Bryce Quinlan – half-fae, half-human and traverser of deadly underbellies.
"Bryce Quinlan and Hunt Athalar have made a pact. As they process the events of the Spring they will keep things . platonic . until the Solstice. But can they resist when the crackling tension between them is enough to set the whole of Crescent City aflame?
And they are not out of danger yet. Dragged into a rebel movement they want no part of, Bryce, Hunt and their friends find themselves pitted against the terrifying Asteri – whose notice they must avoid at all costs. But as they learn more about the rebel cause, they face a choice: stay silent while others are oppressed, or fight. And they've never been very good at staying silent.
In this sexy, action-packed sequel to the #1 bestseller House of Earth and Blood, Sarah J. Maas weaves a captivating story of a world about to explode – and the people who will do anything to save it."
The Maid by Nita Prose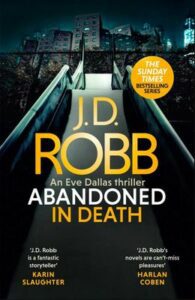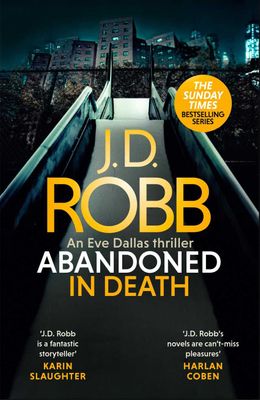 The Maid is a fascinating whodunnit featuring an original and compelling new heroine. If you appreciate a gifted amateur sleuth, you'll not want to miss this.
The maid knows everything about you. But what do you know about her?
Molly The Maid, lonely, lowly employee of the Regency Grand Hotel, is not a person to whom people pay much attention. She makes the beds, she wipes away the grime… she overhears the secrets.
Her quiet existence is quickly flipped on its head when she discovers a notorious guest dead in his bed. Suddenly confronted with the hidden underworld of the Regency Grand, Molly becomes determined to discover the truth even when it involves risking her reputation… and perhaps even her life.
Witty, inventive and materfully plotted.
The Paris Bookseller by Kerri Maher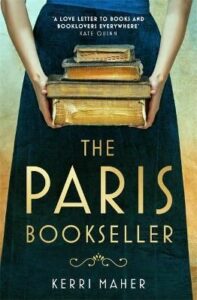 A remarkable woman, a history-making bookshop and the convergence of some of literature's brightest voices in the world's most glorious city: The Paris Bookseller powerfully pays tribute to books, the people who write them and the people who stand by them.
In 1919 Sylvia Beach, book lover, opens an English bookstore in a bohemian part of Paris. Before she knows it, Shakespeare and Company quickly becomes a meeting place for luminaries such as James Joyce, Ernest Hemingway and Gertrude Stein. Joyce's novel, Ulysses, has just been banned, and Sylvia decides that it's up to her to publish it. In so doing, she ties her own fortunes to one of the century's most controversial and transformative books.
Abandoned in Death by J.D. Robb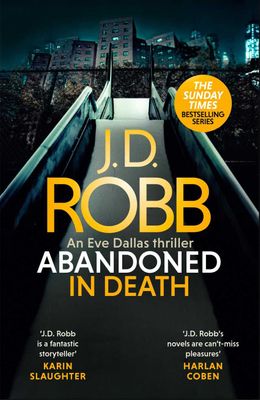 The new Eve Dallas thriller (number 54 in the "In Death" series) pits the lieutenant against a murderous kidnapper and sees her frantically trying to unravel the complicated histories of three young victims.
"Three young women have gone missing. They're all pretty, mid-twenties – someone clearly has a type. But no one links their disappearances until the first – Lauren Elder – is found lying peacefully on a bench in a children's playground. She is neatly dressed with a wide black velvet ribbon covering where her neck has been precisely slit. Her hands are folded over a childish sign on which is written in black crayon – BAD MOMMY.
Lt Eve Dallas and her team are brought in to investigate Lauren's murder and uncover the links to the other two women. Can they find out enough about the missing women and unmask their captor before they kill again….?"
Invisible by Danielle Steel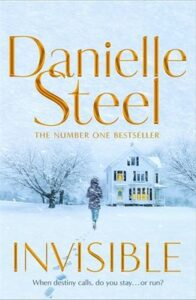 Antonia Adams dreams of being a screenwriter. Films have always offered her the love and protection she has been denied by her loveless parents. She lives her life drawing as little attention to herself as possible, trying to be invisible. But when she meets a famous filmmaker while working a summer job, she can no longer keep herself hidden. The filmmaker has a starring role for her and is keen to thrust her into the spotlight. This could be her chance to make her own films, even to find love. But now that she is visible, how will she respond to the tragedy that's about to strike? Will she embrace her new self or will she retreat back into obscurity?
Steel delivers another unputdownable tale of love, risk and identity.
Happy Reading!