Our first selection of new novels for this month is packed with irresistible mysteries. We have old magic and a shipwreck, the disappearance of the world's most famous mystery novelist, an autobiography spilling over with appalling secrets and… well, that's just three of them. Mystery and thriller fans: prepare to have your socks knocked off. Read on for more tantalising new releases.
The Christie Affair by Nina de Gramont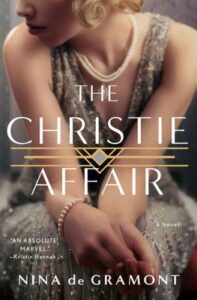 We begin with an absolute wonder of a novel that weaves fact and fiction into an ingeniously layered mystery within a mystery.
In 1926 well-regarded but not yet world famous author Agatha Christie disappeared for eleven days. The circumstances around this event are still widely disputed – but what could be more fascinating than the mystery of the vanished mystery master?
The Christie Affair presents an enthralling answer to this disappearance… but it doesn't come from an expert detective. It comes from the mistress of Christie's husband.
Nan O'Dea's world is nothing like Agatha Christie's. She has no parties to attend, no high society to mingle in. Nonetheless, Nan and Agatha will become dubious associates linked not just by marital infidelity but also by a truth that only they know. Nan's motives, however, are not what they appear.
The Leviathan by Rosie Andrews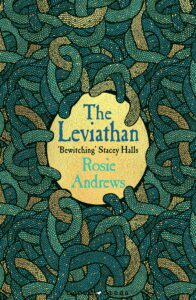 An accomplished debut that glitters with suspicion and murder, The Leviathan takes place in an England torn and unsettled by religious and political turmoil. A haunting mystery just waiting to wrap you in its darkly palpable atmosphere, The Leviathan is a historical must read.
Thomas Threadwater, a soldier in the Civil War and a forward thinking man of the world, is called home by his distressed sister. She says that a new servant of theirs has done something to their father. When Thomas makes it home, he finds his father utterly incapacitated and seemingly near to death. The accused servant has been sent to prison to face charges of witchcraft.
Thomas initially supposes that the mystery will work itself out rationally, but as he digs deeper he begins to suspect that something dark, ancient and malicious may be behind his father's malady… and somehow it is all connected to a fateful shipwreck.
Violeta by Isabel Allende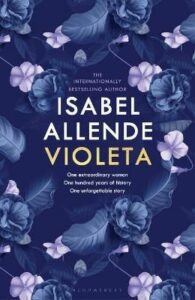 Allende's work is famed for its vividity and emotional depth, and her new novel Violeta proves that her grasp on the magical and the historical remains singular.
Violeta, a woman born in the aftermath of The Great War, is witness to one hundred years of turbulent history. The rise of women's rights, a handful of despicable tyrants, passionate affairs, great wealth and greater poverty, even two pandemics… Violeta's life is a wealth of personal and global experience.
Written in the form of a letter penned by the eponymous character, Violeta introduces us to an extraordinary woman. Through her deep intimacy with loss and joy, we are treated to a fierce, inspiring tale of upheaval and outsiderness.
Verity by Colleen Hoover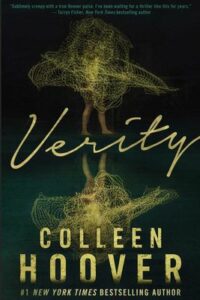 Reader's should be warned: Colleen Hoover's 2018 novel, Verity, will leave you thoroughly stunned. With its bone-chilling reveals, its dark intelligence and its flabbergasting final twist, Verity is a sweat-inducing thriller you'll not soon forget.
Penniless writer Lowen Ashleigh is given one last shot at a career when she accepts an incredible job offer: The famous author Verity Crawford has suffered an injury that makes it impossible for her to finish her final novel and her husband, Jeremy, needs someone to get it done.
Lowen expects to spend her time pouring over years-worth of notes, old material and discarded storylines. What she doesn't expect to find is an unfinished autobiography… an incomplete memoir so full of shocking admissions and traumatic memories that it changes everything. Lowen quickly decides that Jeremy must never read it. He has enough to grieve already. But her feelings for him begin to deepen and Lowen soon admits to herself that the autobiography presents her with a unique opportunity: Jeremy could never continue to love his wife if he were to read the chilling manuscript. And she, Lowen, could stand to benefit greatly, if she can play it right.
With equal nods to classic mysteries like Du Maurier's Rebecca and contemporary thrillers like Gone Girl, Hoover brilliantly pulls the reader's strings with Verity.
Stay Close by Harlan Coben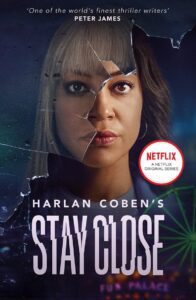 Rereleased to coincide with the Netflix show of the same name, Stay Close has Coben fully showing off his famous mastery of the "hook and twist".
Three people. Three seemingly ordinary lives. A slew of ruinous secrets.
Megan is a fed-up suburban mother with the perfect life and a shadowy past.
Ray is an ageing photographer squandering his once considerable talent as a paparazzo.
Broome is a tenacious detective haunted by an unsolved case: the disappearance seventeen years ago of an ordinary family man.
These three live lives they don't want and harbour secrets that must never be revealed. But as the past crashes into view and the fallout of old events threatens to ruin the pretty suburban facade, the trio is forced to jointly confront all the darkness contained by the sort of everyday life we think of as ideal.
Gripping domestic suspense at its finest.
Steal by James Patterson and Howard Roughan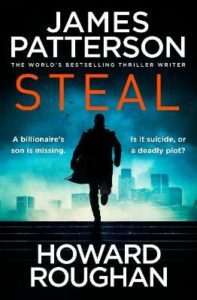 The ingenious case-cracking Professor Dylan Reinheart returns for the third book in Patterson's Instinct series, and this time the thrills come at you from a world of hedonism, wealth and deceit.
When one of Reinheart's Abnormal Psychology students, Carter von Oehson, announces his suicide via Instagram a huge search is organised. Eventually his sailboat drifts back to shore without him in it, and worst fears are confirmed. But one person remains convinced that Carter is still alive.
Matthias von Oehson, Carter's father and CEO of the largest hedge fund in the world, knows enough to be sure of his son's survival – but this knowledge cannot and must not be shared with authorities. Instead, he turns to Reinheart, dragging him into a dangerous world that's equal parts astronomical wealth and deadly risk.
Something to Hide by Elizabeth George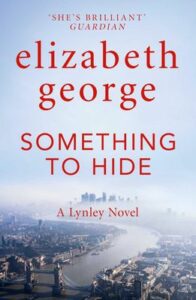 Distinguished by its complexity and intricate craftsmanship, the newest Inspector Lynley case ties the death of a Nigerian-born police officer to a controversial cultural practice that damages the lives of many girls and women.
A Metropolitan Police detective sergeant is discovered unconscious in her flat, dying soon after as a result of a fatal blow to the head. Lynley and his colleagues are called in to investigate, but what none of them knows at the outset is that the murdered officer is connected to an undercover operation. The operation concerns a brutal ritual apparently going on secretly at medical clinics.
Involving multiple, expertly crafted threads and incorporating many timely and troubling topics, Something to Hide is a must for the crime-fan who doesn't shy from a rewardingly difficult case.
Happy Reading!