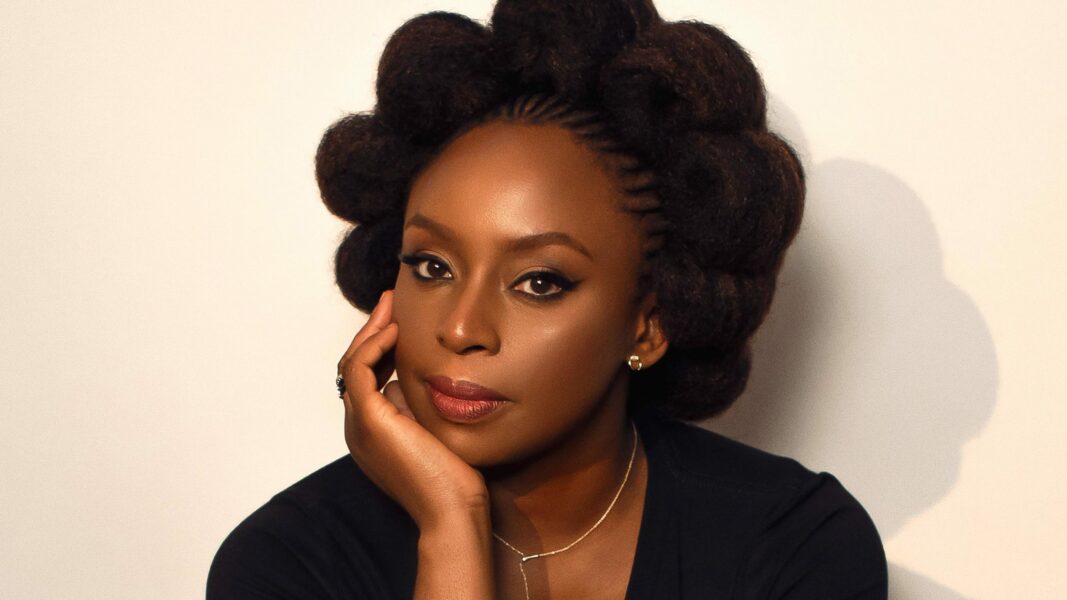 With books like Half of a Yellow Sun, Americanah and We Should All Be Feminists, and by frankly depicting the experiences of Africans and women navigating the US and the world, Adichie rose to great prominence not only as a singular novelist but also as a thinker and speaker of some cultural and intellectual import. Having published several works short and long, she now divides her time between the US and Nigeria – an arrangement that continues to influence her work.
Now, following her feminist manifesto of 2017, Adichie brings us another typically powerful and revealing long-form essay – this time meditating on the nature and experience of grief.
"Grief is a cruel kind of education. You learn how ungentle mourning can be, how full of anger. You learn how glib condolences can feel. You learn how much grief is about language, the failure of language and the grasping for language."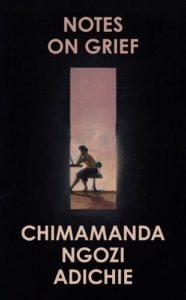 Notes on Grief began as an essay published in The New Yorker back in September 2020 – a piece wherein Adichie grappled with the loss of her father, repeatedly coming up against the failures of language, culture and popular sentiment when it comes to mourning and empathising with those devastated by the loss of a loved one. And, given the year in which this happened, the essay gave the proper attention to how the pandemic shaped the process of losing and grieving.
Further fleshing out, articulating and examining the manifold elements of loss, in Notes on Grief Adichie is candid about the inevitability of death (and all of the knowing and not knowing that it entails), acutely aware of the universality of the biological act of dying, and movingly sincere in her insistence that neither of these things can in any way abate the desolation that comes with the departure of a beloved family member. The book is, at the same time, an immortalisation of Adichie's father – a touching tribute to a life that buoyed many others – and an honest peeling back of grief's layers.
It is beautiful and, like much of Adichie's work, it pulses with as much raw emotion as it does with deep reflection. Notes on Grief is a vital reminder of life's lingering impacts, an exploration of the truism "we all grieve differently" and a valuable look at just how many facets there are to an experience we must all inevitably face.
Selected Previous Books
Americanah (2013)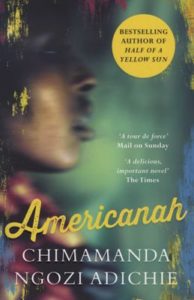 A famed and important discussion on culture, colour, race and immigration (which is also a love story), Americanah is told with great authority and thoughtfulness from the point of view of an academic Nigerian in the US who blogs about her experiences as she is forced to confront her own blackness. As an important dose of empathy and a deep dive into the experiences of immigrants and the African Diaspora, Americanah grants relief from a host of unexpressed frustrations and gives a new appreciation for the concept of home.
Ifemelu and Obinze were young when they fell in love. Just teenagers. But back then Lagos and the rest of Nigeria were buckling under a military dictator and people were fleeing the country any way they could. Ifemelu makes it out and all the way to America… where she is suddenly impelled to grapple with the issue of race as she never has before. Obinze attempts to join her, but, in the wake of 9/11, he is refused entry. Eventually ending up in London, he faces a dangerous, undocumented future. After navigating their new lives for thirteen years, Obinze returns to a new Nigeria, living life as a wealthy man, while Ifemelu finds success as a frank and incisive blogger. After so long apart, after years of unexpected trials, will they be able to meet again? And if they do, will they be the same? Can a teenage love survive the changes the world has wrought within each of them?
Dear Ijeawele: A Feminist Manifesto in Fifteen Suggestions (2017)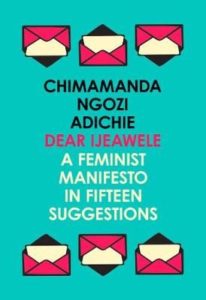 When asked by a friend how to raise a baby girl as a feminist, Adichie crafted this comprehensive, compelling and contemporary approach to workable feminism in this new age of activism. The result is a raft of perceptive and often droll suggestions that go from notes on what toys to choose for a young girl and sensible discussions about clothing and makeup, to a round debunking of entrenched (and erroneous) gender roles.
By exposing the nonsense that still leads some to believe that a woman's capacities and identities are somehow biologically instilled or divinely ordained, Dear Ijeawele is an essential twenty-first century conversation – one that speaks directly to women and prompts all current and future feminists to approach their lives from a place of "I matter".
This is an exceptional example of Adichie's authority and genius for storytelling. Give Dear Ijeawele to every youngster you know… and everybody else.
We Should All Be Feminists (2014)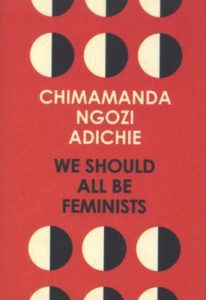 Touching on similar points to the manifesto that followed, but deeply rooted in Adichie's personal experiences and hopes, We Should All Be Feminists draws from the TEDX talk that took the author from novelist to world-shaping thinker.
'I would like to ask that we begin to dream about and plan for a different world. A fairer world. A world of happier men and happier women who are truer to themselves. And this is how to start: we must raise our daughters differently. We must also raise our sons differently…'
Eloquent, circumspect and fiercely devoted to inclusiveness and conscience, this long-form essay tears the mask from sexual politics and shows how we might unite to make this world a better place for women – and therefore everyone.
Half of a Yellow Sun (2006)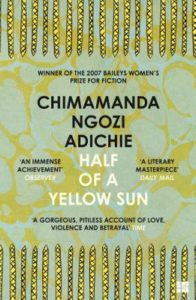 The literary masterpiece that truly brought Adichie to the fore of contemporary writing, Half of a Yellow Sun is a profoundly intimate tale of hope, love and striving written against the wider backdrop of the Biafran conflict, ethnic complexity, class, race and the end of colonialism.
Official Blurb:
"Ugwu, a boy from a poor village, works as a houseboy for a university professor. Olanna, a young woman, has abandoned her life of privilege in Lagos to live with her charismatic new lover, the professor. And Richard, a shy English writer, is in thrall to Olanna's enigmatic twin sister. As the horrific Biafran War engulfs them, they are thrown together and pulled apart in ways they had never imagined."
It's as richly evocative as you'd want any novel introducing you to a complex and fraught part of the world to be, it's compassionate, intelligent and suffused with the almost ancient-feeling storytelling verve for which Adichie is still rightly lauded.
Happy Reading!