Here we have six novels by international authors that are bound to make a splash in the run up to Christmas. Some are by established voices, some by returning sensations and there's an exciting, muscular debut in here too. Bumpy roadtrips, murder-solving septuagenerians, disgraced soldiers, depraved killers and realworld atrocities, the books below offer a host of thrills and strong sensations. Take a look:
The Man Who Died Twice by Richard Osman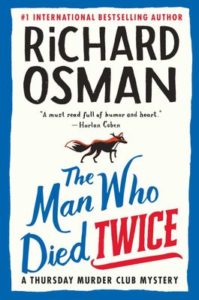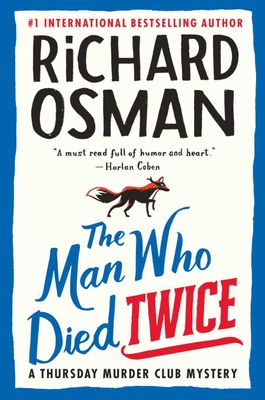 Beloved television personality and all-round brainbox Richard Osman made quite the splash with his debut novel – The Thursday Murder Club – which introduced us to a foursome of retirees who, possessing uniquely complimentary gifts, decide to turn their bored minds to unsolved murders… because it seriously beats endless jigsaws and bad telly. The result was big-hearted, big on laughs and thoroughly intriguing – the sort of thing that appealed to crime fiction lovers of every kind. The follow up promises to make just as many people just as happy.
This time, Elizabeth, ringleader of the ingenious four, hears from an old co-worker. She has a history with this man and now he needs her help. It's the typical thing that you hear from an old, old friend: something about dangerous gangsters, stolen diamonds, imminent murders. That sort of thing. And the case is hardly calming down. The four soon realise that there are several dead in the equation, and the murders are set to keep on coming. Thanks to their chummy bond with the police, they should be able to do something. And finding a whole bunch of stolen gems should be fun too. What they do not know, however, is that the enemy this time wouldn't think twice about killing a quartet of meddlesome retirees.
Warm, smart, fiendishly clever and terribly funny. Another dose of brainy escapism.
The Lincoln Highway by Amor Towles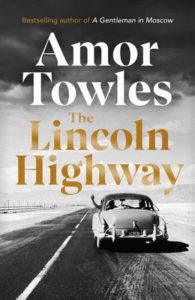 Amor Towles may not be a name with which you are familiar… which is great, because here's a chance for you to discover an excellent voice in masterful, crime-tinged fiction. This is Towles's third novel, and it's sure to enchant anyone with a taste for classic Americana, and an appetite for dreams gone awry.
Emmett has at last completed his stint in juvy. He dreams of setting off on a new life. And he's not about to leave his little brother behind. Turning up at home, as briefly as possible, to sort out their deceased father's affairs, Emmett collects Billy and leaves Kansas to go west. And Billy has dreams too. He wants to make it all the way to San Francisco – where he believes his mother is.
The two brothers, however, are soon joined by two others. Duchess and his slow-witted but amiable companion, Woolly, have just escaped the very facility that until recently held Emmett and they have aspirations of their own to hunt. One mishap leads to another and soon the four of them are on an unpredictable odyssey crammed with schemes of vengeance and wealth, memorable, sometimes nefarious characters and more obstacles than could ever have been expected.
Storytelling at its finest.
The Jealousy Man by Jo Nesbo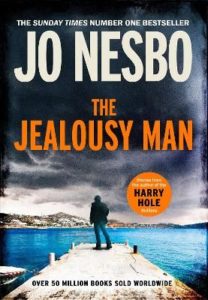 Nesbo is regularly among those considered the real royalty of Scandinavian crime. But his writing has a good more to offer than the thrills for which he is rightly revered… not that there aren't plenty of darkly delicious thrills in this new collection of short stories.
The tales here are as twisted as anything Nesbo has yet produced and The Jealousy Man is a tantalising showcase of the depths to which our strongest emotions can extend.
A detective has become an acknowledged expert in the field of jealousy thanks to the pains his life has brought him. A suicide planned on a flight to London is interrupted by a mysterious stranger. The wealthiest in the land wait to be rescued from atop a skyscraper while the poor tear each other apart in the streets below. A psychologist assassin. A trip to Pamlona turns deadly.
This collection fully highlights Nesbo's considerable gifts for the twisted, the depraved and the desperate.
The Burning by Jonathan and Jesse Kellerman
The father and son team return with another emotionally-loaded pageturner that burns brightly at the intersection of family, vengeance and murder.
Deputy Coroner Clay Edison is used to taking care of the dead. He understands them, he even knows how to speak for them. The living are more complicated. Edison's brother, Luke, has just been released from prison and is struggling to maintain control of his newly reinstated freedom. Edison knows he's having a hard time… but he never expected his brother to be connected to the home invasion and murder of an ultra-wealthy entrepreneur.
As wildfires ravage California and throw cities into chaos, Clay has one mission: find his brother. And he may not be the only one looking for him. Luke's history of violence only muddies the waters. Could his brother really be a cold-blooded killer? Or is he just caught up in something terrible? Edison's instincts, loyalties and suspicions will be fiercely testing as he races to find the answer.
The Dressmakers of Auschwitz by Lucy Adlington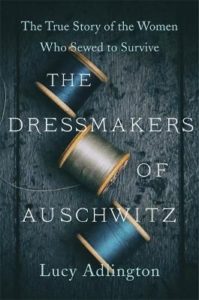 Despite all the new material steadily emerging about the topic,  it seems we may never know of all the horrors perpetrated at Auschwitz-Birkenau. And here's one that is shocking in its incongruity.
The most notorious death camp of WWII once housed a "fashion salon". In this workshop, which was established by the wife of a fearsome camp commandant, women who could sew stood a chance of surviving. These women spent their abominable internment stitching garments for the Berlin elite – gowns worn by rich ladies to lavish parties. The hypocrisy and cruelty of this is almost too much to bear… though it pales in comparison to what these women actually went through.
With The Dressmakers of Auschwitz historian Lucy Adlington introduces us to the women who escaped the gas chambers through their tailoring knowhow. Weaving fictionalised detail with factual sources – including interviews with the last surviving seamstresses and firsthand accounts – this book recounts the evils endured by these women and the lives they managed to maintain.
Cold Justice by Ant Middleton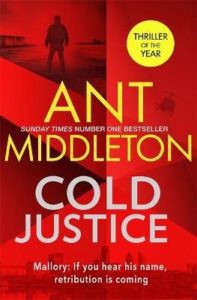 Former soldier Ant Middleton became a celebrated media personality through his television show (SAS: Who Dares Wins) and his books on leadership and personal strength. He now bursts onto the fiction scene with one of the year's most anticipated thrillers.
Mallory was once a hero. A Special Forces leader and lauded soldier, his military career was stellar… until he made the decision that cost two men their lives, left his friend Donno in a coma, and cost him everything.
Now, he wanders the streets, struggling to contain the darkness that threatens to suffocate him every day. His need to seek out trouble grows more dangerous by the day. But then he is contacted by Donno's mother. Her other son has gone missing somewhere in South Africa, and she knows that he is the man to find him. Driven by vengeance and the slim possibility of redemption, Mallory will stop at nothing to complete his new mission.
Perfect for fans of the Orphan X series and the Jack Reacher novels, Cold Justice is taut, highly pressurised and thoroughly thrilling.
Happy Reading!