We thought to ourselves: wouldn't it be less stressful for everyone if we didn't try to squash the whole thing into a single day? And we decided it would. Which is why, instead of a Black Friday this year, we are offering a whole week of sensational offers. From November 22nd until November 28th we're offering you all 50% off a whole range of selected titles – so if you haven't already, get some of that Christmas shopping done, folks.
The sale will cover books of all the genres. There will be fiction and cookbooks, kids books, gift books and authors of every flavour. Obviously, these titles are not going to hang around forever, so be sure to head down to your nearest Bargain Books as soon as you can to take advantage of this awesome offer.
The half-price titles will vary slightly across stores, because each of our stores has its own character, but, just as a taster, here are three of the titles that will certainly appear across the board:
Stories of Hope by Heather Morris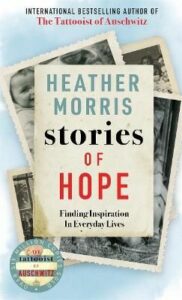 The product of Morris's love of listening, The Tattooist of Auschwitz quickly became one of the bestselling novels of all time. With this inspiring companion book, she delves into her relationship with Lale (the man who inspired her bestseller), while also exploring the writing experiences that have defined her career.
Stories of Hope is really a testament to everything that can be gained from listening to the stories of others… a manual for a living with open ears and a compassionate heart. These are the best stories that anyone has ever told Heather Morris.
The Sentinel by Lee Child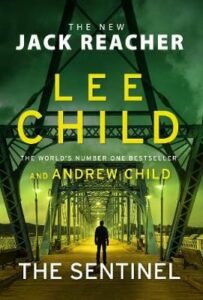 Since the newest Lee Child – Better Off Dead – will undoubtedly be a major bestseller this Christmas, why not make a double gift of it by including the previous Jack Reacher thriller too?
Here's what happens:
Jack Reacher's aimless wandering eventually takes him to Tennessee, to a town somewhat erroneously named Pleasantville. While traipsing the streets of this town Reacher, as he does, spots a dangerous confrontation. A man is about to wander into a four‐against‐one ambush and Reacher takes it upon himself to resolve this tension as only he can. However, this ambush, as Reacher is about to discover, is the culmination of something far more serious.
The man he saved is no more than a run‐of‐the‐mill IT manager, recently fired following a cyberattack on the town's confidential records. All the man wants is to keep his head down, to not seem guilty and to clear his name. But it soon turns out that his attackers were involved in something that stretches all the way to a deadly cover up, a massive conspiracy and at least one murder. The only thing that's clear from the outset is this: Reacher is a good person to have in your corner.
Banting 7 Day Meal Plans: Vegetarian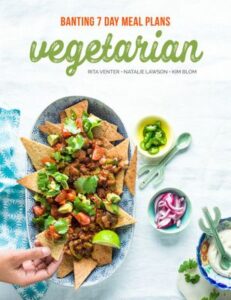 Who's thinking about a more plant-based Christmas? Well, even if you aren't, it's always good to add more vegetarian meals to your repertoire.
Banting means just eat as much meat as you can, right? Wrong! It's totally possible to adopt a low-carb diet and still feast on delicious vegetables – in fact, you can be vegetarian and still be low-carb. Who'd have thought it? Vegetarians, that's who… because, take it from a bona fide veggie, carbs are all too tempting to we non-carnivores, and it can be kind of tricky to reduce their presence in our meals. That's where this book comes in.
With a Facebook group that has grown to over 2.3 million people — many of whom follow a vegetarian lifestyle part or full time — and using current research, the authors of this book give you the tools, practical advice and show it is possible to follow a Low Carb, Banting or Keto lifestyle while observing the choice to not eat meat.