To point out that food and Christmas go well together would be like pointing out that cookbooks make good gifts. Everybody knows this. And with these three fabulous testaments to good company and kitchen-centric traditions, you're guaranteed to please your family's wielder of the wooden spoon… and hey, you're likely to get a really great meal out of it too, so, win-win, right? Marvel at Ottolenghi's boundless creativity, love your heritage and cut out the nonsense with The Lazy Makoti and celebrate togetherness with Jamie and his friends. These are savvy gift choices, simple as.
Together by Jamie Oliver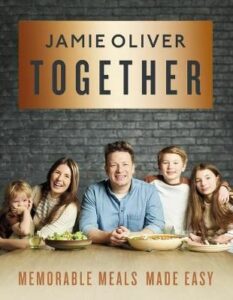 A dinner-party bible and compendium of memorable meals by one of the world's most beloved celebrity chefs.
Jamie's dedication to celebrating good food and highlighting the social importance of great meals continues with a brand new collection of recipes. Whether you've found yourself stuck in a bit of a culinary rut and are looking for some new ideas, or you are preparing to cater your very first family gathering, there's something here for you. Together offers three course meal plans for any occasion, allowing you to choose single recipes as you see fit or follow the whole plan – the point is to make things quick, easy and delicious so that you can spend as much time as possible with your guests.
Ottolenghi Test Kitchen: Shelf Love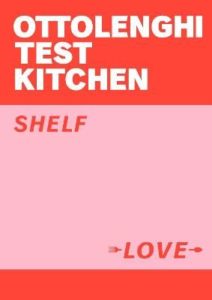 Edgy, creative and never low on wow factor, cookbooks just don't get more exciting or beautiful than an Ottolenghi
The creative team at Ottolenghi utterly excel when it comes to creating incredible dishes and, as this book proves, it all begins when these talented chefs raid their own kitchens for ingredients. Given the times, there couldn't be a better moment to have Ottolenghi walk you through how to create superb meals from whatever you might have in your kitchen cupboards. Here the Ottolenghi team welcomes us into their creative space, letting us in on the experimentation and the craft.
Hosting with the Lazy Makoti by Mogau Seshoene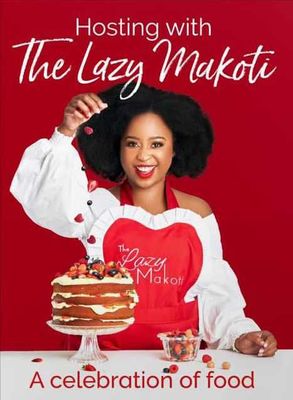 All the vibrance of African cuisine and all the triumph of an unforgettable gathering… for those working with the budgets and constraints of actual people.
The Lazy Makoti is an award-winning author and chef who left her earlier career in finance in order to teach South African women to cook in the traditional way. Hers is a simple and engaging approach to food: one that keeps in touch with heritage and understands modern life. With Hosting with The Lazy Makoti she returns with a new collection of over one hundred recipes that will equip you to host any occasion with ease and wow whomever you please. Here you'll find meals that are tasty and stylish: one pot dishes for hearty gatherings, no-nonsense cakes and bakes for casual get togethers, plant-based fare, Mzansi classics, showstopping desserts and sophisticated mains to suit any and every palate.
Check out our full Christmas catalogue here