This month, for the second month running, there was simply no choosing one single title among our favourites… so we've gone with two Books of the Month this September! Both of them are seriously notable, both were written by global giants of fiction, and each of them is one of this year's most exciting releases. Since, like us, you're about to have an impossible time choosing just one of them, we recommend that you get both.
Here they are.
A Slow Fire Burning by Paula Hawkins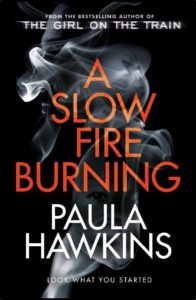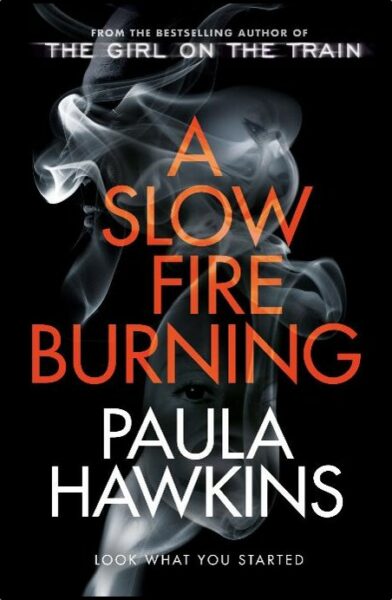 With bestselling thriller The Girl on the Train, ex-journalist Paula Hawkins established herself as a crime fiction author capable of crafting a thriller that's both utterly unputdownable and deeply human – a dark and disturbing plot that revolves around a damaged and relatable character.
With her new novel A Slow Fire Burning, her singular talents are back on full display and we are reminded that Hawkins is the reigning queen of the psychological noir.
This time around, the story centres on three disturbed women whose experiences colour their behaviour as they are drawn into a horrific situation.
Some think that Laura is dangerous. She has a reputation as a hot-head. Some consider her obviously troubled. Some write her off as a tragic loner. But Laura is used to being judged. Miriam, on the other hand, doesn't think there's anything seriously wrong with Laura. So what if she was seen leaving a murder scene with blood all over her clothes? That doesn't mean that she's a murderer. Then again, Miriam also knows that good people can be put in horrible positions. She learned that the hard way. Carla cares about two things only: who is responsible for the brutal murder of her nephew, and, how will she ever survive it? To her, good people/bad people is a meaningless distinction – all people are capable of the very worst acts, and nobody is to be trusted.
As the events of the present and the past become confused and grow more complicated A Slow Fire Burning misdirects, twists, shocks and satisfies as we found out who each of these three women truly is.
Hawkins' latest offering is a masterpiece of plotting; a blazing, gripping novel filled with horror, skill and intelligence.
The New Kingdom by Wilbur Smith with Mark Chadbourn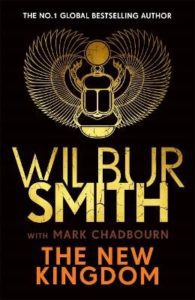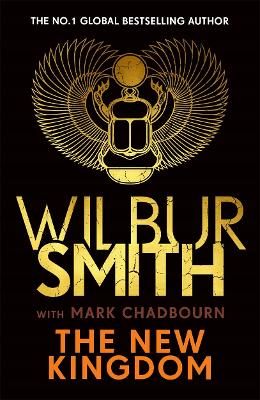 Wilbur Smith, essentially undisputed master of adventure fiction, needs less of an introduction than most authors. He's an author whose releases continue to generate excitement, whose bestseller career has spawned myriad imitators and seen off numerous competitors.
With The New Kingdom Smith returns to his beloved Ancient Egyptian series… and yet, as its name suggests, this is very much a new chapter.
Egypt's history is littered with figures who had to choose between gloriously upholding the old ways or claiming a new age for themselves. Here we meet Hui – a beloved heir who will soon find himself forced into such a position.
Hui's life in the great city of Lahun is one of privilege and luxury. Adored by his father and favoured by the gods, he needs only wait comfortably for his rule to begin. But in the deep shadows of beautiful Lahun, jealous forces are plotting his downfall. Hui's stepmother, the great sorceress Isetnofret, and his brother Qen, bitter and ambitious, orchestrate the toppling of Hui's father and soon Hui himself is an outcast in his own home. Cast out from his charmed life, he finds himself the prisoner of the army of Hyksos – a fierce enemy of Egypt. Determined to avenge his father and regain his position of eminence, Hui sides with his captors and prepares to march against his own people. But when the gods themselves intervene, and mysterious powers make themselves known, Hui must enter the war for the very heart of Egypt, and face an impossible question: is he to be a hero of the old world or the ruler of a new one?
Teeming with adventure, interwoven with one of the richest mythologies ever conceived and maintaining Smith's stellar record of meticulous research, The New Kingdom is a fast-paced and engrossing adventure with enough history to please history buffs and enough fantasy to bring something new to readers of every stamp.
Happy Reading (in both cases)!