Here are eight brand new books, almost exclusively from already renowned and bestselling authors, that are bound to be a pretty big deal this year. Secrets, meaningful meditations on modern living, legal intrigue, master assassins and yes, a good juicy murder or two…
Take a look.
Billy Summers by Stephen King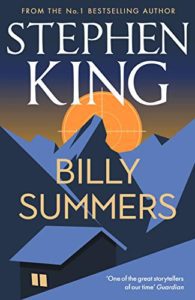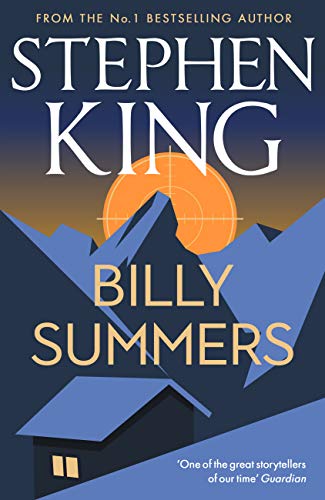 It's being called his best book in years… and yet, Billy Summers is one of those rarer books by the world's best known horror writer that contains no supernatural elements at all. This is best described as a masterfully plotted noir thriller, richly characterised and almost perfectly constructed.
Iraq war veteran and master of the sudden disappearance Billy Summers is the best killer-for-hire in the business. But he is particular about his victims. They have to be truly, provably bad guys. Now he is done with it all. In proper hitman fashion, however, there must always be one last job. His precision and talent as a sniper more or less guarantees that this last hit will go off without a snag. Until everything goes wrong. His mission to take out one of the most evil men ever to enter his crosshairs pits him against fate and luck in a way that will threaten his last chance for redemption.
Summers is a complex hero not easily forgotten and Billy Summers is as compelling, hardboiled and nuanced as anything King has yet crafted.
Apples Never Fall by Liane Moriarty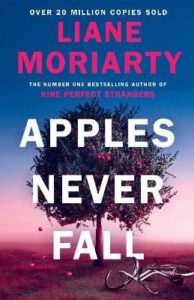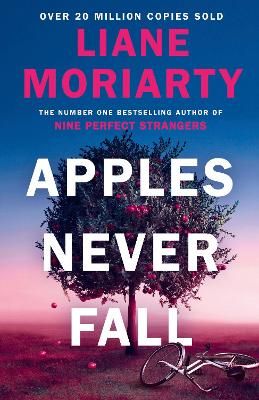 We know that Moriarty has an incredible knack for almost-forensically examining what makes a family, what makes a relationship and all the things we can never truly know about ourselves and each other. Apples Never Fall sees her at the top of her game. It's funny, utterly engrossing and scorchingly honest… and will hold you in its captivating slow-burn right 'til its thrilling final turn.
The Delaneys are an incredibly loving family. But even the most loving families often want to kill each other. Joy and her husband Stan are facing a glorious retirement. Their work is done. The family business is profitable, their four kids are wonderful people and everything is looking up. Then Joy goes missing without a trace. The rumours and the gossip swell almost immediately. What does Stan know? What about the kids? What about the stranger recently spotted in their midst? But the questions offered and flamed by friends and neighbours are not nearly as important, or as disturbing, as those tormenting the Delaney children. Did they know their parents at all?
Apples Never Fall is one of those books whose frank and unflinching depictions of real marriage will have you gasping from start to finish, whose wit and intelligence will ensnare you completely.
Beautiful World, Where Are You? By Sally Rooney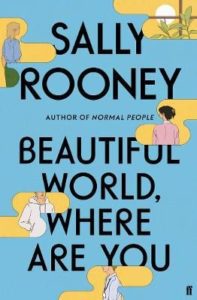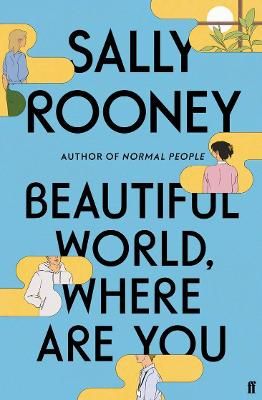 With Normal People Rooney rocketed to the top of the contemporary lit. fiction stack. With this new offering, Rooney is frank, cool and thoughtful about what writing means – and what love and existence mean – in a world that ceases to exist in perfect, terrible lockstep with the lives that demand we live them. The prose is astonishing, the problems are real and the dialogue is to die for. The whole thing is erotically charged and uncannily crafted.
Friends Alice and Eileen routinely share the details of their quite successful lives. Alice is a famous young writer, while Eileen is well-paid by her job at a literary magazine. And yet, they share the feeling that the beautiful is being sucked out of everything. That they are wandering into the most lightless days the world has yet endured. Through their respective relationships with Felix and Simon they navigate sex and desire and commitment all the while wondering what part these things can possibly play in a human race tripping over itself to consume and pollute itself to death.
This is a work whose emotional, sexual and existential dilemmas will be recognised by all: a spiky, mature and ultimately staggering book.
The Echo Chamber by John Boyne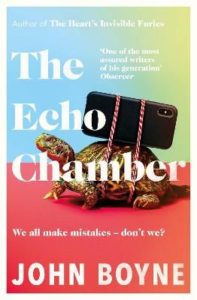 Here, John Boyne turns his writerly gifts upon the absurdity of this modern age: the culture wars, the complexities of wokeness, the fragility of reputation… and the fact that we are all just one tweet away from absolute disaster. The result is barbed and irresistibly hilarious.
The Cleverley family have all the trappings of a charmed life. But, distracted by their successful careers, their glossy reputations and their grand privileges, they don't realise that, thanks to their phones and the ravenous worlds that live within them, their exceptional lives are actually terribly precarious.
"Together they will go on a journey of discovery through the Hogarthian jungle of modern living where past presumptions count for nothing and carefully curated reputations can be destroyed in an instant. Along the way they will learn how volatile, how outraged, how unforgiving the world can be when you step from the proscribed path.
To err is maybe to be human but to really foul things up you only need a phone."
The Dark by Emma Haughton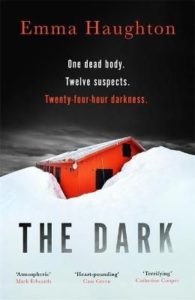 How do we typically endure overwhelming suspicion and ever-present threat? Through distraction. But when you are one of twelve people holed up in an Antarctic research station as the full darkness of winter descends upon you and you come to learn that the death of a team member was far from accidental… that's just not an option.
Accident and Emergency doctor Kate North, driven by the desperate need to distance herself from a personal tragedy, jumps at the chance to replace the recently deceased Jean-Luc at a remote research outpost. His death, to her knowledge, was a terrible accident, and the position offers her the chance to be anonymous for a while.
But Jean-Luc's death was no accident and, in the space of twenty-four hours of complete darkness, the entire team will have no choice but to figure out which of them was responsible… lest they be next.
The Dark is an utterly chilling twist on the classic edge-of-your-seat whodunnit that refuses to be put down.
Freckles by Cecelia Ahern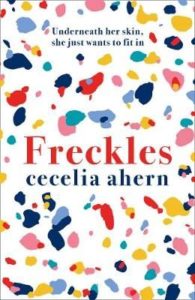 Who hasn't heard the old adage: you are defined by the company you keep?
Allegra Bird – known as Freckles thanks to the arms she inherited from her dad – doesn't keep an enormous amount of company. So, when it is suggested to her that "everyone is the average of the five people they spend the most time with", she has to wonder whether she can possibly be a complete person. Does she even have five people in her life? But here is an opportunity. Allegra embarks on a bold new life in Dublin, determined to find the five people who will allow her to become who she really is.
Witty, provocative and substantially moving, Freckles is the newest triumph from an author whose beautiful prose consistently asks: what does it take for one's life to be one's own?
Unholy Murder by Lynda La Plante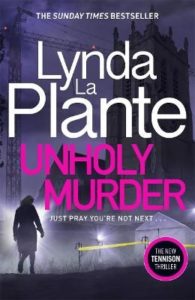 La Plante is back with a brand new Jane Tennison thriller.
In Unholy Murder the incomparable detective Tennison finds her efforts to solve a horrifying mystery thwarted from two sides: police leadership determined to dismiss her concerns, and the Church committed to concealing the facts.
London's an old city. You're going to eventually come upon a dead person. When a coffin is uncovered by builders working in the grounds of an old convent, and a young nun is found inside, it doesn't turn that many heads. It's one of those things. But when scratch marks are found within the coffin, Tennison begins to believe they have stumbled upon something far deeper and darker. With the Church deliberately subverting her efforts, and with the rest of the police hardly interested, Tennison goes in search of whoever knows the truth, trying to track down those responsible.
A superb addition to the Tennison series, Unholy Murder may be the most chilling case La Plante has yet conceived.
I Have to Tell You Something by Susan Lewis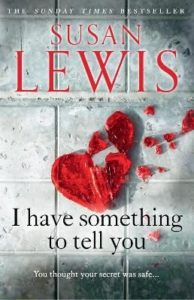 Susan Lewis reliably delivers novels that explore the intersection of ordinary life and extraordinary circumstance, crafting family dramas that are as gripping and juicy as they are meticulously character driven. With her newest, I have Something To Tell You, Lewis pits a successful lawyer, Jessica Wells, against the person she thought she trusted most in the world and an almost impossibly tangled case.
Jessica Wells is at the top of her profession. She has a family she adores and a husband, Tom, who is loving and dependable. Until a client comes along to change all that. The client's name is Edward Blake.
Blake seems to be an ordinary man whose life has taken a perverse turn. What does he have to do with his wife's murder? It differs. Was he in the house when it happened? Struggling to get a clear handle on the facts, Wells begins to think that Blake is covering for someone… he's certainly not telling the whole truth. But what Wells least expects is for her own husband to be the one to reveal what Blake has been hiding. He has something to tell her.
Happy Reading!