Alright, it's mostly food, but there are also a couple of helpful books on investing money and improving your life… you know, for when you're full up and you've cooked everything in your kitchen and you're trying to distract yourself with practical advice and plans for the future instead of tackling the dishes. Have a look at these new books of food and future.
Together by Jamie Oliver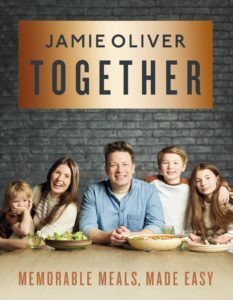 Jamie Oliver has been at it, cookbooks that is, for about twenty two years, and throughout his career and all the tv shows and the campaigns and the product ranges, one thing has never waivered: his dedication to celebrating good food and the social importance of great meals.
Together is essentially a dinner-party bible, and it's all about creating memorable meals to share with those you cherish. Whether you've found yourself stuck in a bit of a culinary rut and are looking for some new ideas, or you are preparing to cater your very first family gathering, there's something here for you.
Together offers three course meal plans for any occasion, allowing you to choose single recipes as you see fit or follow the whole plan – the point is to make things quick, easy and delicious so that you can spend as much time as possible with your guests.
The Everyday Hero Manifesto by Robin Sharma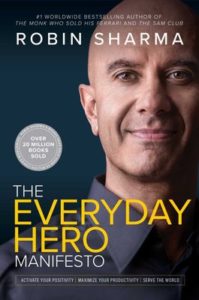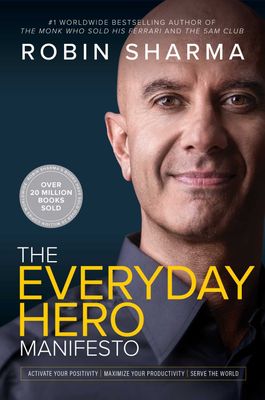 The latest from leadership expert and renowned guru Robin Sharma is a blend of memoir and instruction manual that simultaneously explores the triumphs wrought by Sharma and his hugely successful brand of guidance, and breaks down the habits and secrets of those who have achieved something truly special.
The transformative system delivered by The Everyday Hero Manifesto is just the ticket for increasing positivity and productivity and for getting in constructive touch with who you are and what you want to achieve.
In The Everyday Hero Manifesto you will discover:
The hidden habits used by many of the world's most creative and successful people to realize their visionary ambitions.
Original techniques to turn fear into fuel, problems into power and past troubles into triumphs.
A breakthrough blueprint to battle-proof yourself against distraction and procrastination so that you produce magic that dominates your domain.
Pioneering insights on installing world-class routines, including rising early, achieving superhuman fitness and becoming the most disciplined person you know.
Unusual wisdom knowledge to operate with far more simplicity, beauty and peace.
Simply Seasonal by Ilse van der Merwe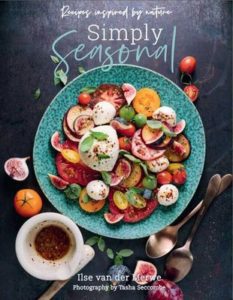 There's something special about seasonal cooking… about having your meals be in direct, rhythmic relationship with nature. And at no point during the year does nature stop producing beautiful and varied ingredients for us to employ and enjoy.
This exquisite new cookbook (seriously, get a load of that jacket), explores the joys of local, seasonal produce through over 80 recipes that cover everything from humble side dishes to impressive desserts. Each of these recipes is accompanied by stunning photography.
This is what homecooking was once about: making the most of what you had available and treating every available thing with love and appreciation. Simply Seasonal brings you and your kitchen back to nature.
Jane's Delicious Superfoods for Super Health by Jane Griffiths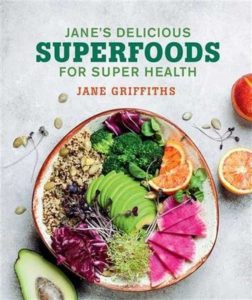 Superfoods. Does that word make you think of those weird Goji Berries that you're always tempted to buy even though you don't quite know what to do with them? Yes? Me too. As it turns out, a food doesn't have to be strange and unwieldy to be super. Lots of foods are superfoods. Mushrooms are a superfood. So are chickpeas and courgettes. The trick is simply knowing what to do with them and how to make use of the help they are offering you and your health. Which is where Jane comes in.
This is a "comprehensive guide to more than 150 delicious, nutrient-rich foods which, when eaten as part of a balanced diet, boost our immune system, improve our health and reduce the risk of disease."
And it's not just telling you what to eat either. It also includes lovely snippets of food history, insights about food sensitivities, kitchen techniques both basic and advanced, and it even includes advice about growing your own superfoods for the keen gardener.
Food that Loves you Back by Amerae Vercueil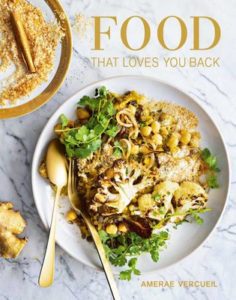 While we're on the topic of giving certain food their due, how about more love for the vegetable? Vegetarian and vegan cooking is coming on in leaps and bounds, but it's still easy to become stuck for ideas.
With this book Amarae Vercueil demonstrates that meat-free eating is more than just putting vegetables on your plate. It's about experimenting with texture and flavour, about figuring out how to get the most from the simplest of ingredients. Which is great, because jackfruit is all well and good, but what do I do with it once I've bought it? Food That Loves You Back has the answers.
With this book, cooks of all skill levels will be inspired and empowered to expand their vegetarian repertoire in a way that will nourish and impress whoever they're cooking for. And maybe… just maybe, stop relying on the potato for every darned thing.
Veggielicious by Mokgadi Itsweng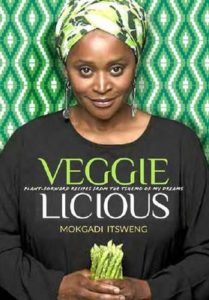 Most food-eating peoples agree: it's better when you grow it yourself. Anyone who's ever given you a jar of homemade jam is incontrovertible proof of this.
Mokgadi Itsweng's debut cookbook is about vegetables, yes, which is good, but it's about two other things just as much: gardening, and the importance of spice. Any vegetarian worth their celery salt will tell you that spice simply cannot be done without – and they're just as right as Itsweng.
Itsweng's focus is also decidedly indigenous. "She uses indigenous, sometimes forgotten, ingredients like sorghum or millet to create fabulous salads, burgers and sauces. With healthy, sustaining breakfasts, small dishes for grazing platters or starters, show-stopping main dishes, creative sides and delicious desserts, this book is filled with innovative and delectable recipes that will turn your kitchen into a happy space."
Think of Veggielicious as your secret weapon… or, not so much a weapon as a passport to fresh flavour and bountiful goodness.
Global Investing Made Easy by Warren Ingram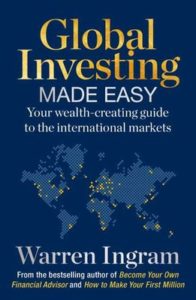 Financial planner and personal finance expert Warren Ingram has spent much of his career breaking down the complexities of investing and teaching people how to generate their own wealth. With his newest book, Ingram provides clear guidelines for anyone looking to break into international markets and diversify their investments.
Investing overseas can be daunting. But with the right information it can be incredibly rewarding. Global Investing Made Easy sets out everything you need to know, leaving out the jargon and providing would-be investors of every age and wealth level with the confidence to take their wealth-creation game to the next level.