Great big new adventures from beloved favourites. They're all here: Dr Seuss, Roald Dahl, Horrid Henry, Peppa Pig, PAW Patrol and even an important new life lesson from Refiloe Moahloli. There's also a whole lot of hide and seek going on… and who can say no to that? Check these out:
A Great Day for Up by Dr Seuss
Illustrated by Quentin Blake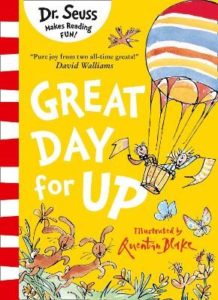 What do you get when you combine two of the very best children's books stars ever? Great Day for Up!
Combining the immortal (usually silly and always brilliant) words of Dr Seuss and the zany, beloved illustrations of Quentin Blake, Great Day for Up is a wonderful early reader all about getting up and facing the day.
So many of the best things go up. Balloons – the kind with hot air and the kind with cold – birds, butterflies, the sun… I'm sure you can think of some more. With this joy-filled, rhyming book the little ones in your life will be inspired to celebrate all that the world has to offer… even when they feel more like staying in bed!
Great Day for Up will be a valuable addition to the book collection of any budding reader.
PAW Patrol the Movie: Big City Adventures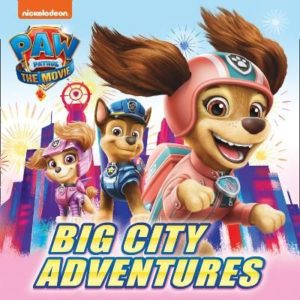 Hot on the furry heels of the PAW Patrol The Movie – which was released in cinemas August this year – we have Big City Adventures. The doggy adventures never have to stop!
Thanks to the movie, and this book of course, there's a brand new PAW Patrol member to get to know and love – Liberty the dachshund.
Liberty and the rest of the gang are bidding farewell to Adventure Bay and moving onto bigger things… in the massive, bustling Adventure City! But when the pups discover that Adventure City is being ruled by their old adversary, Mayor Humdinger, they must race to save their new turf from the selfish plans of its new schemer-in-chief.
Always such a schemer, that Humdinger.
Horrid Henry: School Stinks! By Francesca Simon
Illustrated by Tony Ross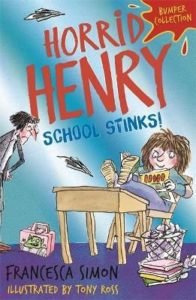 School. What's it all about? It can be brilliant, of course, and fun, and it's always important… but at some point every kid will come to the same conclusion as our favourite fiendish hero: school stinks!
This Bumper Collection combines six of Horrid Henry's best and naughtiest school-set tales with heaps of fun activities and hilarious jokes. The six features stories include, among other things, the challenge of a brand new teacher, the horrors of a disastrous talent show and the curious case of the nudie foodie.
Perfect for existing fans of the series, and an excellent introduction to independent reading, Horrid Henry: School Stinks is yet further improved by the always awesome illustrations of Tony Ross.
Know My Name by Refiloe Moahloli
Illustrated by Katlego Keokgale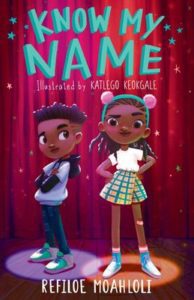 With her series How Many Ways Can You Say and the Ubuntu-inspired picture book We Are One, local author Refiloe Moahloli has emerged with many charming and special messages for SA's kids. Her new book Know My Name is all about the importance of embracing change and moving beyond your comfort zone… with the help of family and friends, of course.
With her first day at a new school just around the corner, Rorisang is apprehensive. Until now, she has always gone to the school over the road from her house, where all her friends are and where her parents are friends with the teachers. Her new school is far from home, it doesn't have the same activities – which sucks because she was always the best at her old school's activities – and she doesn't know anyone there.
But Rorisang makes friends quickly. She even learns how to be great at a new sport and to even conquer her nerves at the Eisteddfod. She even manages to survive the drive… which she is forced to share with her nuisance brother. Thanks to the support of those who love her, and her own inner strength, Rorisang learns to thrive in her new school – and so can you.
Where's Peppa: A Lift-the-Flap Book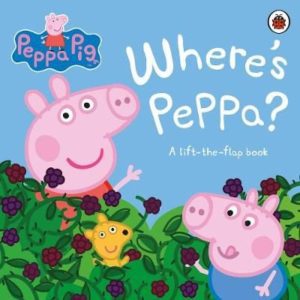 Who doesn't love Peppa Pig? And, while we're at it, who doesn't love a lift-the-flap book? Oh, and hide and seek. We all love that. (Seriously, we'd still play it all the time if we could.)
And Peppa loves hide and seek too. She is learning to play with Granny and Grandpa Pig – whose house has loads of great places to hide. Will you be able to find her? Is she hiding in Mummy Pig's old bedroom? Outside in the garden shed? In the flowers? You'll have to lift the flaps to find out!
With chunky pages and sturdy flaps, there's plenty here for toddlers to discover and enjoy.
Roald Dahl: Lift-the-Flap Hide and Seek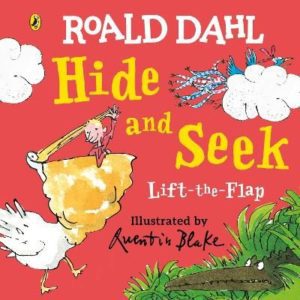 And the hide and seek doesn't end with Peppa either!
The most recent addition to the range of Roald Dahl board books for titchy toddlers will have the little ones hunting beneath the flaps to find some of Quentin Blake's most marvelous critters. Say hello to the ginormous giraffe. Give the friendly giant a wave. Just look out for the enormous crocodile!
Other books in this series include:
Roald Dahl: Words
Roald Dahl: Shapes
Roald Dahl; Colours
Roald Dahl: ABC
Roald Dahl: 123
Roald Dahl: Opposites
Roald Dahl: Food
My Dad is Fantastic
My Mum is Magnificent