A New West Africa-Inspired Fantasy
West Africa is so rich in cultures, mythologies, ethnicities and beliefs it's a wonder that more fantasy novels do not take inspiration from its vivid variety. For a long time, the fantasy genre has been dominated by explicitly European models. Now, however, thanks to the gradual increasing visibility of our age, from blockbusters like Black Panther and newly emerging YA voices, the inherent magic of the West African mythos is finding wider appreciation.
Here's a brand new YA series that draws from the ancient stories of Western Africa…. And also has a proper go at the patriarchy.
The Gilded Ones (Deathless #1) by Namina Forna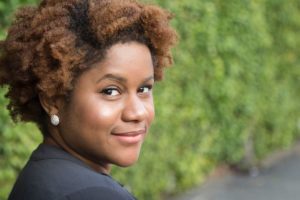 Author Namina Forna was born and raised in Sierra Leone. She moved to Atlanta in the US at the age of 9 in part to escape the escalating civil war in her home country.
She is driven by the tales of strong women handed down by her grandmother and seeks to increase the amount of black female heroes in western literature.
The Gilded Ones, the first book in the Deathless series, is her debut novel.
The Book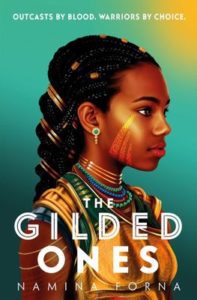 In the ancient, oppressively patriarchal kingdom of Otera, the value of a woman is determined by the purity of her blood. Sixteen-year-old Deka dreads the ceremony that will determine whether she is allowed to become a full member of her community, fearing the day that she will be forced to bleed.
Deka already suspects that she is not quite like everyone else and as the ritual day approaches, her anticipation only deepens. She prays that her blood will run red and pure.
But when her blood is revealed to be gold, her appalling fate becomes all too clear to her. She will be considered impure, demonic, and the consequences will be dire.
As Deka awaits her deadly punishment, she is approached by an unknown woman. A woman who presents her with a taste of the truth and a lifesaving choice: either she waits patiently for her village to destroy her or she leaves to fight alongside an army of girls with whom she shares an unusual kinship. Deka and these other girls are Alaki – a group of extraordinary young women possessed of unique gifts and the ability to evade death. It's her one chance for survival and, more than that, it is the first time she has been offered the chance to belong. But the journey to the heart of the empire and the momentous battles that await her there will reveal more than she could have imagined; just as she thinks she has learned the truth at last, even her own identity proves to hold its own mysteries.
The Gilded Ones is intoxicatingly memorable. Powerfully feminist, unafraid to deal real blows to the patriarchy and full of both dark magic and painfully real trauma, this debut fantasy delivers everything that has been left out of the genre for far too long.
Read a tantalising excerpt here.
More Africa-Inspired Fantasy
So, you're going to race through Deathless book one, but it's going to be a while before the sequel comes along, so you'll be wanting to keep the African magic alive in the interim. Therefore, you'll also want to pick up…
The Legacy of Orisha by Tomi Adeyemi
Book 1: Children of Blood and Bone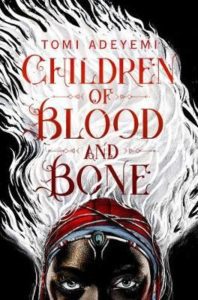 In a world robbed of its magic, one girl with remarkable but forbidden gifts takes on the tyrants that destroyed her way of life in order to bring back the talents for which her mother was killed.
Orïsha was once an abundantly magical place. Zelie remembers how the gifted would ignite fires, summon waves and beckon souls forth from obscurity. But that's all gone now.
Her mother was killed by a ruthless king who sought to stamp out magic once and for all and her people were driven underground, forced to conceal their true natures. Now, with the help of a rogue princess, Zelie must out-manoeuvre the mad crown-prince who is determined to eradicate every last drop of magic from her land. But the dangers of the wilderness and the obsessions of a depraved monomaniac are not the greatest threats to her survival. As her hatred for the enemy grows, Zelie must struggle to contain the power that lingers inside her – a power that refuses to be controlled, let alone quashed.
Book 2: Children of Virtue and Vengeance
At last, Zelie and Amari have succeeded in bringing magic back to the land of Orisha. But the forces they invoked to re-empower the maji have also awakened the powers of those who would see their kind eradicated. It is Amari's own mother who forms the most immediate threat: gathering an army of royals with newly awakened magical powers, she sets her sights on a civil war that will wipe out the claim of the maji once and for all.
It's up to Zelie to reunite the kingdom while its subjects are intent on tearing it apart.
Love, betrayal and humanity in all its complicated forms, The Legacy of Orisha delivers one hell of a magical punch while also exploring essential social issues. Not a single dull moment throughout!
Happy Reading