The moment we've been waiting for! Almost 25 years after Rachel's Holiday, one of Marian Keyes's most loved books, comes the much-anticipated follow-up, Again, Rachel. Lauren Mc Diarmid found out why now was the right time for a sequel, Marian's latest obsession and the one thing that she has in common with Rachel.
"I was so looking forward to visiting South Africa in May 2020 to promote my book, Grown Ups, and was devastated when things fell apart. We were all set for those two lovely book festivals, the Kingsmead Book Fair and the Franschhoek Literary Festival, and we'd made all kinds of plans – including going to a braai. But I love South Africa, and I really hope that we get to visit soon. Actually, it wasn't too long before then that I'd decided to start on a Rachel Walsh follow-up.
I'd just finished writing Grown Ups, and was in that stage of wondering what I would write next. I had three ideas, and I pitched them to a writer friend I have called Louise O'Neill. She is a big fan of Rachel's Holiday, and when I told her the idea for a follow-up with Rachel, she said that all the hairs on the back of her neck stood up, and I thought, Well okay. I'll try it.
I'd tried writing a sequel before, which went badly wrong – The Break actually started out as a follow-up on Claire and Adam from Watermelon, but I had to junk it about six months in – so naturally I was initially hesitant. At the same time, out of all the books I've written, Rachel's Holiday would have been the one I wanted to revisit least. To write a sequel, you also have to go in and break up the happy ending. It's simply not possible to write a sequel where nothing bad happens, because there can be no story without some sort of disappointment or pain. And I just couldn't imagine doing that to Rachel. She meant so much to so many people.
But I knew that if I didn't try, I would never find out if it was possible. So I reconciled with the idea that if I started on it, and thought I couldn't do a decent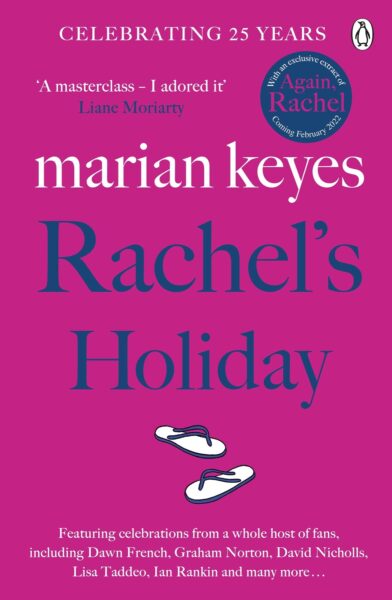 enough job, I would be prepared to walk away, and deal with the time I'd wasted on it. I also thought that enough time has passed since Rachel's Holiday that it might not be so bad, and I had the idea for a life event that I'd never written about before. But above all, I'm also much more in tune with Rachel than I'd ever been with Claire.
It's not that Rachel and I have a lot in common – she has a fondness for expensive trainers, where I am obsessed with Foundation… Like, it should be classified as a mental illness; I have enough to last me the rest of my life, and still, my head has been turned.
But there is one major thing we have in common, which is that we're both addicts. And that it's the most important fact of my life, and the most important fact of her life. And for me, well, you know, my addiction is different – I'm an alcoholic – but if I wasn't sober, I wouldn't have anything. You know, people don't understand that. If I don't put effort and energy and care and respect into keeping my addiction at bay, I won't have the job I have, and I won't have my husband, or friends; I just won't… And that's the case with Rachel as well.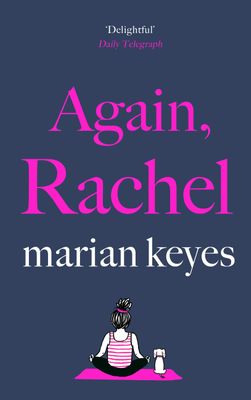 After her stint at The Cloisters in Rachel's Holiday, Rachel turned her life around and became an addiction counsellor. In Again, Rachel, she returns to The Cloisters, and to a whole other collection of great people and lovely characters that I enjoyed writing so much. Of course, there are also some people from the first book, like the Real Men, and Bridget and obviously all of the Walshes, and a lot of echoes from Rachel's Holiday that the people who read it will be cheered by. But on another level, readers who are new to Rachel won't get left behind because I've written Again, Rachel in such a way for the new people reading the book to go, "Oh I see, alright; I know who they are."
I think now that I've written one sequel, it's fair game. I'd love to write another book about Helen, for example, from The Mystery of Mercy Close. It's one of my favourites from the novels I've written, and I just love Helen as a character. I think she's such fun. And I love Arty, and the Walshes, and a sequel would be a great way to visit them again. You know, it's sort of weird, even though I said I'd never write a sequel, now I've written one, I just want to write a sequel to the sequel; I just want to keep writing about them."
Again, Rachel is out now. Read an extract from Again, Rachel! 
This article was originally published in The Penguin Post, a magazine about books for book lovers from Penguin Random House South Africa. https://www.penguinrandomhouse.co.za/penguin-post-latest-issue