For those who like their novels on the weightier side, there's this trio of world-defining books from authors who've really proven their mettle when it comes to big topics and immersive experiences. We've got Follet, master of meticulous detail and grand themes, Smith, reigning monarch of historical adventure, and Morris, arch-purveyor of heartrending truths. If you're buying for the "serious reader" of the family, look no further.
The New Kingdom by Wilbur Smith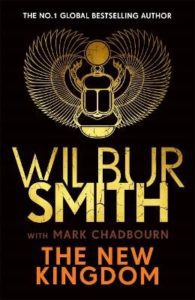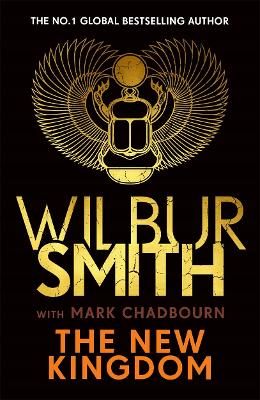 Egypt's history is littered with figures who had to choose between the old ways and the new. Here we meet Hui – a beloved heir who will soon make a choice that decides the fate of all the peoples of Egypt. Adored by his father and favoured by the gods, Hui needs only wait in gilded comfort for his rule to begin. But in the deep shadows of beautiful Lahun, jealous forces are plotting his downfall. Hui's stepmother, the great sorceress Isetnofret, and his brother Qen, bitter and ambitious, orchestrate the toppling of Hui's father and soon Hui himself is an outcast in his own home. Cast out from his charmed life, he finds himself the prisoner of the army of Hyksos – a fierce enemy of Egypt.
Determined to avenge his father and regain his position of eminence, Hui sides with his captors and prepares to march against his own people. But when the gods themselves intervene, and mysterious powers make themselves known, Hui must enter the war for the very heart of Egypt, and face an impossible question: is he to be a hero of the old world or the ruler of a new one?
Never by Ken Follett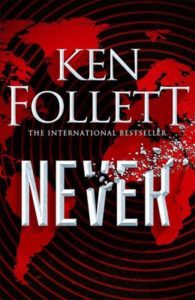 The first woman president of the US, Pauline Green, is fending off more than just terrorist attacks, illegal arms dealing and international human trafficking. In China, an ambitious politician fights the old guard to realise his ambition, pushing his country ever closer to war. With the world's most dangerous superpowers locked in a deadly test of allegiance and will, global catastrophe marches upon them all.
There is no single hero here, no saviour, just people, small and big, fending off destruction in its many inevitable forms. Immersive, cautionary and pulse-pounding, Follett turns his careful, consummate craftsmanship to the doom we all suspect is well on its way.
Three Sisters by Heather Morris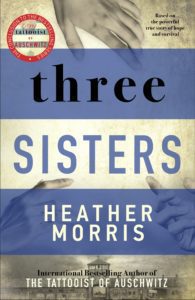 "I want you to make a promise to me that you will always take care of your sisters. That you will always be there for one another. That you will not allow anyone to take you away from each other, ever. Do you understand?"
And this is a promise that they strove to keep. Livia was just fifteen when she was taken by the Nazis. Honouring her promise, Cibi, then nineteen, follows her younger sister to Auschwitz, determined to protect her from the horrors they unknowingly approached. If they must die together, so be it. Magda, however, seventeen, remains with her mother and manages, for a while, to evade capture by hiding in attics and forests. But she could not escape the Nazis forever. When the three sisters are finally reunited in the most notorious concentration camp of their century, their promise takes on a new urgency. They must survive, whatever it takes. The trilogy that began with The Tattooist of Auschwitz now concludes with Three Sisters.
Check out our full Christmas catalogue here