It's one of those universal truths: pictures just have a way of saying it better. The honestly exquisite illustrations found in these two works of simple philosophy will thoroughly charm anyone who gets to see them. And it helps that they accompany the kind of wisdom that you can carry with you always. They're beautiful, they're the ideal gifts… we challenge anybody not to be enchanted by them. Need we say more? Yes? Read on.
The Boy, The Mole, The Fox and The Horse Limited Edition by Charlie Mackesy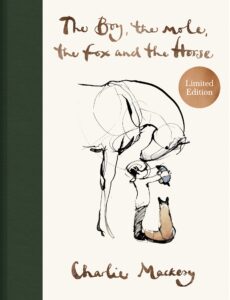 The same exquisite allegory of love and friendship rebound and spruced up to make an extra-special Christmas gift.
This beautiful little tale about four companions making their way through the world and figuring it out step by step has been enchanting readers ever since it came onto the scene. Thanks to Mackesy's lovely illustrations and the universal nature of the book's wisdom this is the perfect gift for absolutely everyone. This new Limited Edition is bound in luxurious green cloth and features a gold ribbon marker. It even has a brand new rainbow illustration that Charlie has added to acknowledge the difficulties of this year.
Big Panda and Tiny Dragon by James Norbury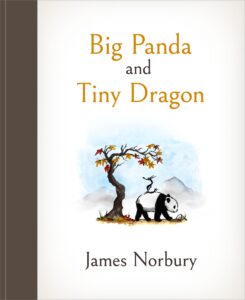 A dose of calm, a gentle injection of spirituality… this is a little work of philosophy and a grand work of art.
Journey and destination. This is a binary we are super-familiar with. It's not one, it's the other. But, really, there's a third option: the company. In this gorgeous, Buddhism-inspired picture book for the curious and thoughtful, a big panda and a smaller dragon explore meaning, uncertainty and friendship against a beautiful, changing backdrop.Full of ancient wisdom and far-reaching charm, Big Panda and Tiny Dragon is a gift that will be cherished always.