Bring your families back to the table and the thrill back to your taste buds with bold new recipes. Here are two new cookbooks that celebrate heritage, invention and good times.
Curried by Cariema Isaacs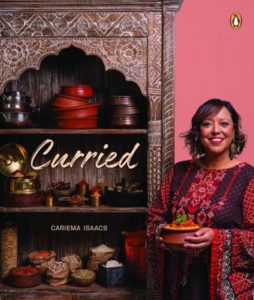 The humble, versatile curry has been a beloved mainstay of many regional cuisines for as long as it has been around – which is a long time. Thanks to limitless possibilities and a host of popular variations, the curry is appreciated all over the world.
With this spicy homage, Cariema Isaacs plays tribute to the Cape Malay cooking of her childhood while also casting an appreciative eye toward the Middle East and giving due thought to the environment and your budget.
For a start, Curried presents a nourishing selection of vegetarian curries that utilise and elevate everyday pulses and legumes. Then Isaacs features more lavish meat and seafood dishes inspired by curries from across the world, stopping off along the way to highlight various condiments and accompaniments, breads and desserts.
It's a gorgeously crafted book that evinces a love of travel and writing on a par with its love of food.
Other Books by Cariema Isaacs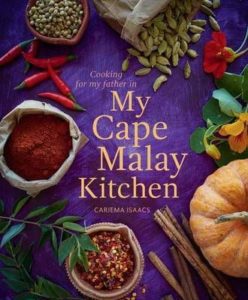 Full of insights into Cape Malay culture, My Cape Malay Kitchen is Isaacs' tribute to the food of her home and the fatherly relationship that fostered her love thereof.
Packed with affordable, flavourful recipes – but never afraid to embrace indulgence – this is a cookbook deeply rooted in personal experience, appreciative of both vintage and more modern approaches to traditional cooking.
Spices, perhaps more than any class of ingredient, are uniquely able to inspire passion in the kitchen. Providing frillions of flavour combinations to create and experiment with, spices themselves are a testament to flavour and invention. Their history is inextricable from the emergence and resilience of global cultures.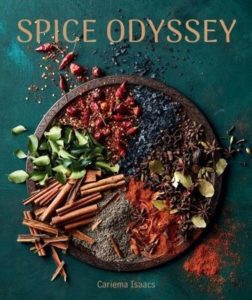 With Spice Odyssey, Isaacs recalls her early introductions to her favourite spices – from earthy cumin and zesty cayenne pepper to complex masala blends and aromatic seeds – and showcases the flavours that she has encountered throughout her travels in India, Turkey, Malaysia, Sri Lanka and the Middle East.
Dinner at Matloha's by Liziwe Matloha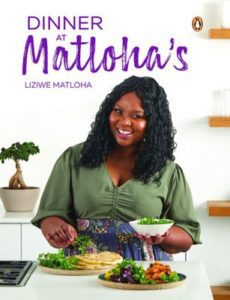 Matloha grew up on a farm and held a love of cooking from a very early age. This love eventually led her to owning her own restaurant. Hers is a journey that demonstrates the power of food and family to inspire.
With Dinner at Matloha's, she focuses on the magic that happens around the family dinner table. Coming together for a meal is one of the easiest ways to celebrate unity with those you love.
The recipes here are hearty, flavoursome and unpretentious. Matloha prioritises authenticity and treating each ingredient with the respect and attention it deserves. It's all about what is simple and sincere.
With recipes for every day of the week and every season of the year, Dinner at Matloha's has something for every family's table… there are also sections for those looking to dip into tradition and for those with a love of baking.
Happy Reading… and Cooking!
Daniel Foyster
04/2021