Because Real Life Romance is… Inconsistent
… and also because grand gestures and amative outings are that little bit trickier at the moment. So this is the sort of thing we'll be wanting to aim for this year ↷
"We would be together and have our books and at night be warm in bed together with the windows open and the stars bright."
– A Moveable Feast, Ernest Hemingway
Here we'll be taking a look at some recommended romantic reading for this month, some old, some new, some well-known and some unusual.
Let's start with the Bridgerton series, because that's very much au courant.
The Bridgerton Novels by Julia Quinn
I'll have to level with you here, folks. Until Bridgerton turned up on Netflix, the novels had rather slid beneath my radar (which swings toward romance only erratically). But we can certainly say that this particular streaming service has done a darned good job of bringing us page to screen adaptations lately, and that it has been pretty savvy in its choice of sources.
So here we have a sweeping, sexy, scandalous saga concerned with the children of Viscount Bridgerton (deceased): their feuds, their joys and sorrows, their entanglements and, of course, their loves (both dressed and undressed). Set just after England's lavish Regency period, the exploits of the Bridgerton kids are carefully (and fairly salaciously) observed by all-seeing gossip columnist Lady Whistledown… whose pen does not care to overlook a thing just because scandal may follow – far from it. And, boy, the things they get up to.
Obviously we're talking about a whole bunch of stories here, set over several years, so it would hardly be prudent to provide a breakdown of each and every one. If you fancy a deeper plunge into each of the books before pulling the flintlock trigger, have yourself a visit to juliaquinn.com/series/bridgertons where you can get the lowdown from the author herself (and also where you can come to the inevitable conclusion that the series tie-in jackets are a massive improvement).
Suffice it to say, the Bridgerton novels are raunchy (there's much steamy infidelity and more hot dukes than you can shake a gilded walking cane at), they are witty (Lady Whistledown and her remarks are worthy of a place among your sharp-tongued favourites), they are intriguing (with plenty of disguises being worn and scuppered, many schemes subverted) and they are, primarily, romantic – not just in their love-frenzied cast of lusty libertines, but also in their treatment of love as a series of journeys and in their appreciation of the language and look of the time.
If you find yourself bemoaning that state of modern courtship (or modern dress, certainly), find yourself longing for the kind of passion that contemporary pressures are so adept at snuffing out, or if you just fancy being transported to a world altogether glitzier and more alluring, the Bridgerton novels will prove a sterling choice.
Just to whet your appetites a little more, here's a quote from Romancing Mr Bridgerton, which I trust is somewhat representative:
"No words for the passion. No words for the need. No words for the sheer epiphany of the moment. And so, on an otherwise unremarkable Friday afternoon, in the heart of Mayfair, in a quiet drawing room on Mount Street, Colin Bridgerton kissed Penelope Featherington. And it was glorious."
Tell me we couldn't all use a bit more of that.
Something More Local
The Hlomu Series by Dudu Busani-Dube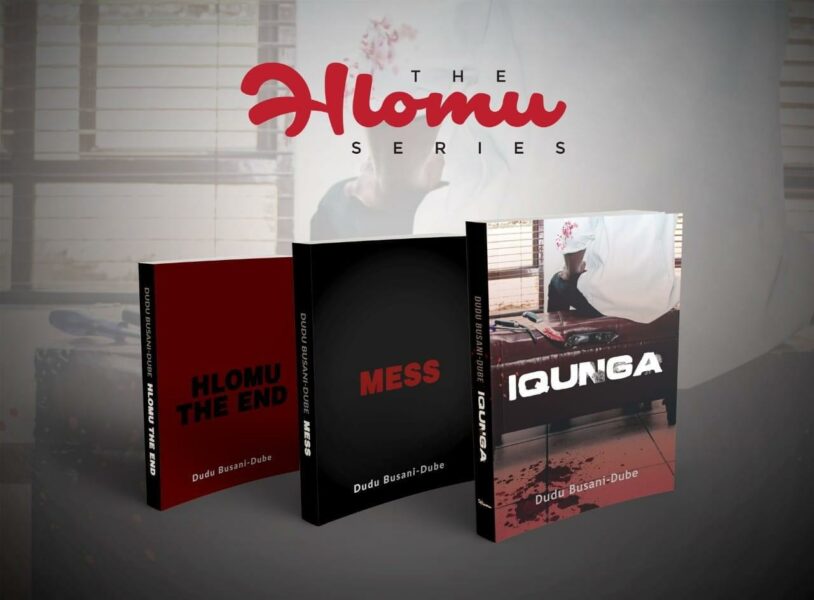 Centred around eight Zulu brothers from Mbuba village in Greytown, KZN, the series begins with Hlomu the Wife and tells African love stories interspersed with tragedy and brutality. Each of the books is narrated by a woman drawn into the path of the brothers, and each is decidedly character-driven.
The best introduction to the series comes from Busani-Dube herself. Read this Interview with JRB  for more on her process and how the books came about.
Most recent series entry, Mess (2020)
More Great Valentine's Day Choices
Books, you might be forgiven for thinking that all books, have an element of love to them, they tackle the concepts and trials of love in one way or another. If you're looking for love in your reading, your choices are practically boundless. However, this month calls us to books that are that much more explicit in their exploration of amorous connection, so here are a few recommendations, whatever you are looking for.
New Romance
Truly, Madly, Deeply by Karen Kingsbury: A mix of heady romance and searing family drama, this passionate tale tells the story of 18-year-old Tommy Baxter, his unpopular ambition to join the police force after graduation, his too-good-to-be-true first love (whose health makes their future uncertain) and the shrouded secrets of his own birth and the hidden branches of his family. Ready to battle badness in the streets and do his bit for peace, Tommy is filled with determination… but there are too many battles he simply cannot control.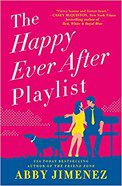 The Happy Ever After Playlist by Abby Jimenez: A whirlwind romance that gets off to a flying start but is threatened by the past, this adorable romance follows the efforts of Sloan as she tries to get back to life in the wake of her fiance's death. A chance encounter with dog eventually leads Sloan into the arms of big-time musician, Jason, and together they must decide exactly which risks to take in order to make their precarious relationship work.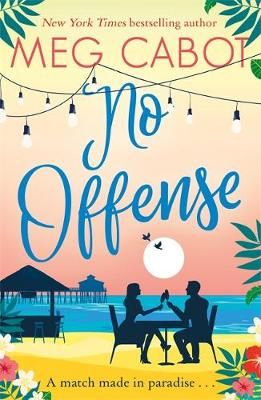 No Offense by Meg Cabot: New life has a way of inspiring new love. In an attempt to escape a disastrous engagement, Molly Montgomery follows her dreams to the Florida Keys where she gets to work as head of children's services at a public library. Library life cannot possibly attract the kind of mess she has left behind, can it? When Molly discovers an abandoned baby in the library restroom she also encounters the supremely arrogant, and infinitely distracting sheriff. He too is recovering from a hurtful break-up and together, despite their insuperable differences, they begin to see a whole new kind of hope for themselves and each other.
Other Authors to Give a Go:
Sally Rooney, Emily Henry, Talia Hibbert
LGBTQ Romance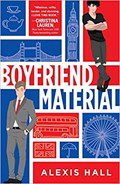 Boyfriend Material by Alexis Hall: Luc doesn't want to be famous. His rock-star parents split when he was young and his father, who he's never known, made headlines drifting in and out of rehab for years and years. Now his dad's making a comeback and Luc is back in the spotlight. Luc is not exactly paparazzi friendly. Time to clean up his image. A "normal" relationship would be a good place to start… and completely unscandalous barrister Oliver Blackwood seems just the candidate. The thing is, they have nothing at all in common. So they strike a bargain. They agree to be cleancut fake boyfriends for the sake of the media until everything blows over. A simple, finite, arrangement. How could it fail?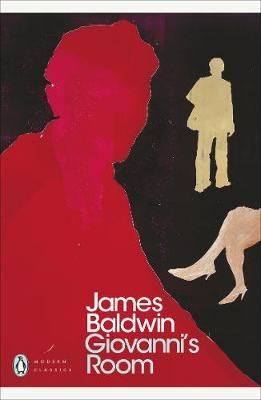 Giovanni's Room by James Baldwin: James Baldwin utterly changed the game. A black gay man who brought true artistry to the disregarded truths of same-sex attraction, his books need reading. Giovanni's Room follows an American man in Paris whose life and outlook is changed when he meets the titular bartender in a gay bar. The story of their affair is narrated in the course of a single night… "the night which is leading me to the most terrible morning of my life." If that doesn't titillate you, who knows what will. Examining masculinity, social isolation, sexuality and public attitude, this is a book you just need to read. It's beautiful, it's significant, it's unashamed.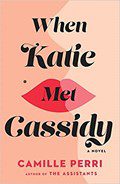 When Katie Met Cassidy by Camille Perri: A smashing rom-com that majorly gets something that so many others do not – when it comes to finding pleasure, sexuality and happiness, women are best to take things into their own hands. Katie is engaged to a pretty decent guy… when he suddenly dumps her out of nowhere. Lost and lonely, Katie decides to have a drink with Cassidy, an uber-confident, proudly promiscuous co-worker. It's the start of a thrilling friendship. But as the thrills deepen into something far more physical, Katie finds herself questioning everything she thought she knew about love and sex. Female sexuality is still not given its due in media. Why not read something about women figuring out exactly what they want, and then going out and getting it?
Other Authors to Give a Go:
Garth Greenwell, Ocean Vuong, LaShonda Catrice Barnett
New Historical Romance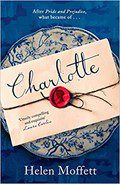 Charlotte by Helen Moffett: Ever wonder what happened to poor old Mr. Collins after Lizzy Bennet shuns him in Pride and Prejudice? He always seemed like such a nice guy. Well, it turns out that he meets Charlotte Lucas, Lizzy's best friend. Charlotte has been somewhat sheltered up until now, but her marriage pushes her at last into the larger world… where she discovers that "freedom" takes a lot of guts to successfully navigate. A fresh, intelligent and passionate take on a beloved corner of literature with a decidedly (and gratefully) more feministic bent.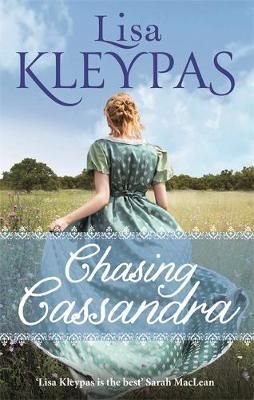 Chasing Cassandra by Lisa Kleypas: Wickedness, wealth and quick-wits… this is a delicious outing within the "rich scumbag seeks perfect wife" school of romantic rompings. Cassandra Ravenell will indeed make the perfect wife for viciously attractive magnate Tom Severin, though his heart is frozen over and hers is devoted to a love he cannot provide. When Cassandra's reputation is irreparably compromised, Severin sees the perfect opportunity… but he has made the foolish mistake of underestimating his ingenious quarry.
Other Authors to Give a Go: Mary Balogh, Sarah Waters, Lesley Downer
Happy Valentine's Reading
Daniel Foyster
02/2020