There's a new book absolutely smashing the bestseller lists as of right now and we thought you'd like to know about it! It's a stunningly honest memoir written with unrestrained fervour, and it packs one heck of a personal punch. It's Finding Me by the legendary actor Viola Davis – and if you've ever been touched by one of her tremendous performances then the story of her life is simply not to be missed.
Finding Me by Viola Davies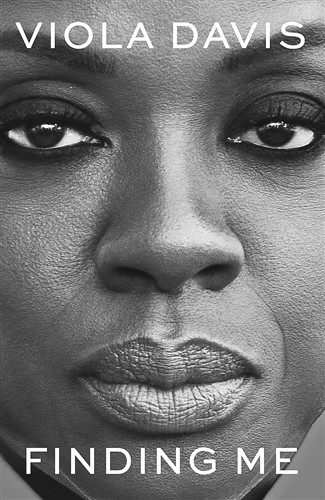 Viola Davis is one of the most respected, celebrated actors in the world. And it isn't difficult to see why. She is the first African-American ever to win an Oscar, an Emmy and a Tony for her acting work. But her beginnings were decidedly hard. With this searing memoir, Davis charts the tough fight that finally led to her finding her voice, embracing her strength and fully claiming her life. This is a story about overcoming poverty and abuse, defying labels, championing the truth and shattering expectations. Infectiously courageous and deeply inspiring, Finding Me recounts the life of not just a gifted performer but an irrepressible survivor.
Here's what Davis herself has to say about it.
"In my book, you will meet a little girl named Viola who ran from her past until she made a life changing decision to stop running forever."
This is my story, from a crumbling apartment in Central Falls, Rhode Island, to the stage in New York City, and beyond. This is the path I took to finding my purpose and my strength, but also to finding my voice in a world that didn't always see me.
As I wrote Finding Me, my eyes were open to the truth of how our stories are often not given close examination. They are bogarted, reinvented to fit into a crazy, competitive, judgmental world. So I wrote this for anyone who is searching for a way to understand and overcome a complicated past, let go of shame, and find acceptance. For anyone who needs reminding that a life worth living can only be born from radical honesty and the courage to shed facades and be…you.
Finding Me is a deep reflection on my past and a promise for my future. My hope is that my story will inspire you to light up your own life with creative expression and rediscover who you were before the world put a label on you.
 Happy Reading