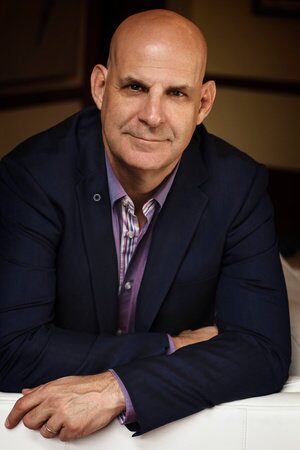 Coben has long been a highly regarded thriller writer. He has published more than thirty novels. But recently, thanks to a deal with Netflix that has already produced four original series with more on the way, Coben has found a broader audience.
Via the beloved Myron Bolitar series and a slew of award winning standalones, Coben has become one of the world's best known masters of thrills and twists. And now he's back with the first novel featuring a brand new lead character: the gloriously-named Windsor Horne Lockwood III
Win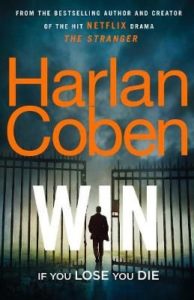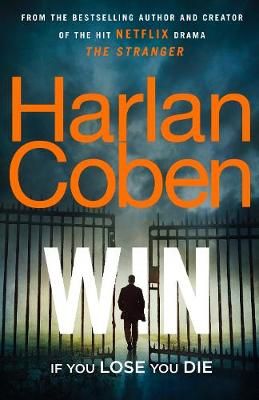 Windsor Horne Lockwood III's debut combines two cold cases that have stumped the FBI for decades with a titillating family mystery and the big, unforgettable personality of its protagonist.
When a notable recluse is found murdered in a New York apartment, the discovery comes along with two other important finds: a Vermeer painting that was stolen more than twenty years ago, and a leather suitcase bearing the initials WHL3. The suitcase and the painting both point a finger squarely at one man… but Win does not know how or why he is being drawn into it all.
Years ago, Win's cousin, Patricia Lockwood, was kidnapped from her family's estate during a robbery. She was kept in a lonesome cabin for months before she managed to escape. Unfortunately, her captors also managed to flee along with the valuables they had taken from the Lockwood family. Now, one of those items has turned up, and with it renewed hope and interest in a case assumed unsolvable.
How the painting ended up in the dead man's apartment, Win does not know. But when it is revealed to him that the man who kidnapped his cousin is still at large and wanted on terrorism charges, he knows that his involvement is only about to deepen… because Windsor Horne Lockwood III does not suffer the same incumberances that have prevented the FBI from closing the case: he has a large fortune, a personal connection to the case, and a certain flair for delivering his own brand of justice.
Win is Coben at his twist-weaving best, and this new, morally grey protagonist (with his capacity for public charm and private vice) is certainly one from whom, right from the get go, you will be dying to hear more.
You can read an excerpt here.
Also By Coben
The Boy from the Woods (2020)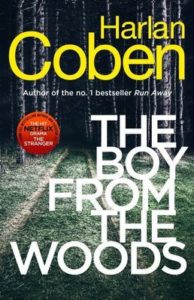 A man whose origins are a mystery to everyone, including himself, is asked to use his particular set of skills to find a girl whose disappearance threatens to have disastrous implications for her community… and for the world. Thirty years ago, a boy was found living a feral existence in the woods. He had no memory of his past, no family could be found despite exhaustive searches, and there were considerable doubts as to whether he'd ever be able to integrate. They called this mysterious boy Wilde.
Now, Wilde is a contented outcast, comfortable living alone in the woods on the outskirts of town, leading a solitary life with few connections to other people. However, when a famous TV lawyer asks him to use his unique skills to locate the missing girl, Wilde must re-enter a world in which he has never been at home. And then another teenage girl goes missing and Wilde finds himself pitted against powerful people hiding a destructive truth.
Run Away (2019)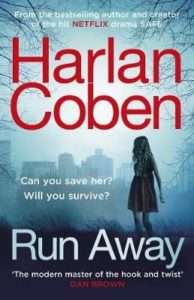 A dark and dangerous thriller that asks a multitude of emotive questions, Run Away is a novel that exemplifies the proper balance between action, character dynamics and intrigue.
Simon's daughter is lost. Addicted to drugs and unable to leave her abusive boyfriend, she has all but vanished. Simon does not know how to reach her… but does know that she does not want to be reached.
Then, one day, he spots her busking in New York. But she is not the girl he remembers. This woman is emaciated, worn out, frightened and clearly in trouble. Simon approaches her without thinking… and she runs.
Now Simon must decide how far to follow her into her violent, hopeless world… a hidden world ruled by drugs, gangs, hitmen, cults and unrepentant killers. And even if he does make it all the way to her, all the way to the end of this horrifying trial, will she want to come back to him?
Happy Reading!