These novels were already guaranteed to lift the spirits… this winter, they also come with hot chocolate!
While stocks last, get a free sachet of NOMU hot chocolate when you buy any one of these thoroughly charming novels. Each one of them has been lovingly chosen for its ability to nourish the spirit and keep away the cold, and they're all full of uplifting characters you'll want to meet.
These are the Books:
The Authenticity Project by Clare Pooley
Uplifting and light, yet clever and eccentric, this is the story of six strangers who come together and form genuine bonds almost by accident. Lonely artist Julian Jessop knows that people are rarely honest with each other, but he cannot be sure why.
As a small act of personal correction, he writes a candid account of his life in a notebook and leaves that notebook in a local café. Before long, other people add their own honest stories to Jessop's, discovering in turn that the truth is not as terrifying as they expect.
A charming reminder that modern lives are often not what they seem, The Authenticity Project is a refreshing draught of warmth and simple wisdom.
A Man Called Ove by Fredrik Backman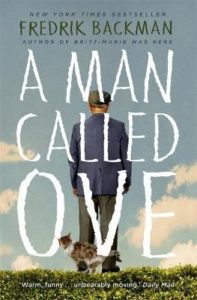 A Man Called Ove is as life affirming as fiction gets.
Ove is a curmudgeon par excellence. He has intractable views, inflexible routines and a quick temper – and he intensely dislikes anyone and anything that interferes with his rigid life. But, though his neighbours fear and avoid him, he has his own sad story and it isn't until a boisterous family moves in next door that Ove is unwillingly put back in touch with his own humanity.
A relationship that begins with a smashed mailbox eventually comes to redefine an entire neighbourhood and Ove's place in it. A hilarious, layered, quirky and impossibly fulfilling read.
Eleanor Oliphant is Completely Fine by Gail Honeyman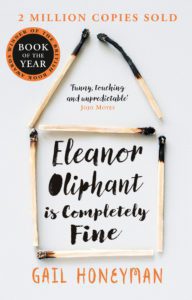 Eleanor Oliphant lives a predictable, survivable life. By never being uncertain about what to wear, what to eat or drink, what she has to do and when she has to do it, she has built reliable walls around her life.
But everything changes when one simple act of kindness throws everything into uncertainty and Eleanor suddenly begins to take an interest in the larger world. Suddenly she begins to think that perhaps there is more to life than just being completely fine.
Utterly relatable, quietly devastating and super witty, time spent with Eleanor Oliphant is time spent unforgettably.
Miss Benson's Beetle by Rachel Joyce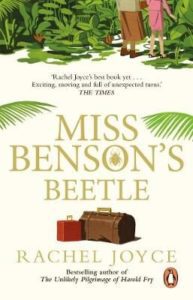 A perfect, escapist read of adventure and rediscovery that follows a woman in a dead-end job as she gives up the daily grind in order to climb mountains in search of a beetle that may or may not actually exist with the help of an eccentric, pink-suited companion.
It's a tale of belief, determination and profound friendship by the master of the liberating pilgrimage. Wise and moving, Miss Benson's Beetle is an absolute joy.
The One Hundred Years of Lenni and Margot by Marianne Cronin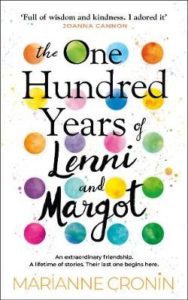 The brevity of life is something with which we all must grapple: the old and the young, the wise and the foolish… but especially those approaching their end. Seventeen-year-old Lenni has not had a lot of time to navigate this issue. Living on a terminal ward will do that to you.
But she still has time to learn, and what she is about to learn is this: time shared is time better spent. Defying her doctors, Lenni joins an art class and quickly strikes up an odd friendship, forming a bond with eighty-three-year-old Margot. Between the two of them, they realise, they have lived one hundred years. And the only thing to do with that fact is to celebrate it.
Upliftingly funny and boundlessly gentle, this is a vivid reminder of the good stuff, of the beautiful capacities that we retain no matter what.
Happy Reading!