This month, we're kicking off what will no doubt be another great year of Books of the Month – at least that's something we can rely on! – with the return of one of the funniest writers out there.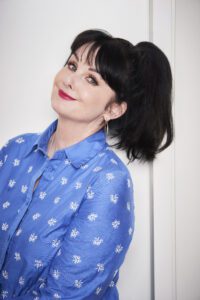 By this point, Keyes has published more than twenty books of fiction and non-fiction and has cemented herself as an author capable of mining much humour from real-world tribulations without turning away from the darker, contemporary experiences of modern women. Her strong female protagonists regularly battle it out with mental health issues, endure abusive situations, fall madly in love and suffer through disastrous dates.
Something you need to know about Keyes: she may be famed as a comedic writer, but her work is just as brave and stimulating as it is funny.
Our Book of the Month for this February re-introduced us to a heroine who first appeared almost twenty-five years ago.
Again, Rachel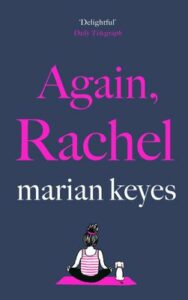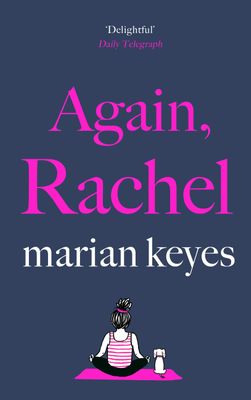 We first met Rachel Walsh when she was a hard-partying, emotionally all-over-the-place hedonist with a shaky sense of self… and this cataclysmic combination landed her with an enforced stint in rehab. Following her "holiday", Rachel has dragged her life back under some sort of control.
And don't worry if you haven't read Rachel's Holiday; this new one works perfectly well on its own – not that you won't be eager to get to know Rachel even better.
So, life for Rachel Walsh makes a lot more sense now. Things are actually good. Great, even. She's in love, she has a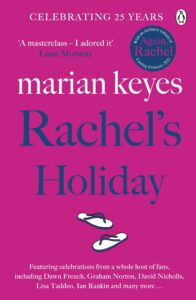 loving family and she thrives in her job as an addiction counsellor. She even has time for hobbies. So what if she's developed an expensive passion for shoes? All behaviour needs channelling somehow, right?
She reckons things are stable and happy. She has conquered her past and built something new. The thing is, though, some parts of the past have their own ideas… and when an old flame turns up out of the blue, Rachel senses the first rumblings of that old turbulence. And she thought her learning was done with. Life has that way of forcing you to have a rethink.
For this time of difficult recalibration, Again, Rachel is a soothing and triumphant comedy. But it's a fearless one – a novel through which nobody comes unscathed, but one that is also steeped in hope.
Happy Reading!