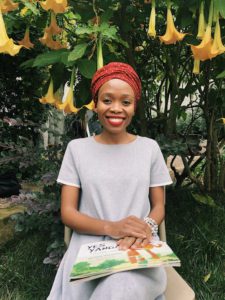 It's time for us to celebrate all the voices in the world. Seriously, the amount of ways that exist to say a similar thing is so fascinating that it should make us all truly grateful for the diversity in which we get to share.
Through simple, relatable stories that highlight this glorious variety, Refiloe Moahloli has made it easier for all of us to share important truths with our kids, and to foster a proper appreciation of the languages and cultures that make up South Africa and the world.
Her new book, How Many Ways Can You Say Goodbye, continues the great work that began with hello? Each of these books includes an audio link… so learning these new words has never been easier.
How Many Ways Can You Say Goodbye?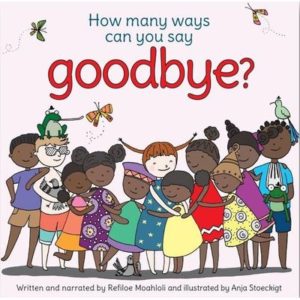 One of the super-quick ways that you can celebrate all the different ethnicities in the world is by learning some of their languages. Regardless of how much you learn, just taking that time to speak in somebody else's tongue goes a long way toward promoting understanding and empathy. With all the languages that make up South Africa, this is especially true. And here's a pair of books that will spark this good habit right from an early age.
With this new charmingly illustrated story in rhyming verse, Sara and her friends learn how to say goodbye in all eleven official languages as they travel across South Africa in a hot air balloon, completing the journey they began back before they all knew how to say hello in every language. As they drift peacefully between the sights that the country has to offer, they also must stop to drop off each of their friends at their homes along the way… which means they're all going to need to know how to say goodbye!
With a link you can follow to hear the author herself pronounce each of the words the book teaches, How Many Ways Can You Say Goodbye is the simplest, loveliest way to share the beauty and variety of language with the kids you love most. Hey, you might even end up learning a way to say goodbye yourself!
How Many Ways Can You Say Hello?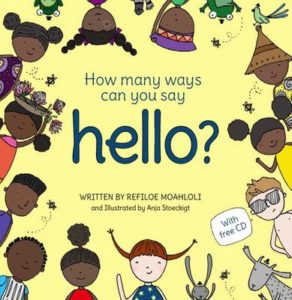 Sara's first day of school is full of surprises, but the biggest one of all is that there is more than one way to say hello. So during the holidays she sets off on a journey around the country in a hot air balloon, to learn them all (in Venda, Afrikaans, Xhosa, Swati, Zulu, Tsonga, Ndebele, Tswana, Pedi, and Sotho).
This delightful story of rhyming verse, accompanied by charming illustrations, is a must for all young South African children. And if parents/grandparents/carers aren't sure how to pronounce 'hello' in all 11 official languages, there is a CD of the text, narrated by the author herself, to guide with authentic pronunciation.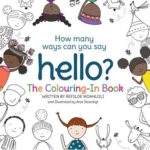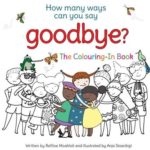 There's also a colouring book to go with each of these books! Learning always goes better when you get to be creative too.
Also By Refiloe Moahloli
We Are One
(also available in isiZulu and Afrikaans)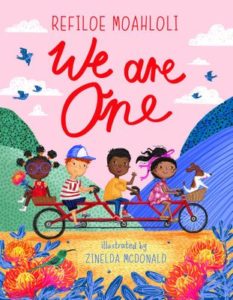 In these days of complicated and necessary identity debate, Refiloe Moahloli is back with another book that teaches kids the beauty of diversity, differences and similarities.
At its heart, We Are One is a lyrical illustration of Ubuntu principles. In case we have forgotten (and it seems like we forget fairly often) Ubuntu is a philosophy that stresses humanity – especially the kindness and acceptance that should emerge from the fact that we are all, indisputably, human. The word itself can be translated as "humanity toward others", "I am because we are" and, of course, We Are One.
It's not a difficult concept to grasp… goodness knows that children have far more aptitude for it than do we. Which is why We Are One is an essential addition to every kid's library.
We all eat different things and have different customs, we speak different languages and talk in different ways, we dress differently, look distinct from each other and have just as many ways to be unique as we do to be united.
Utilising the vibrant and comforting illustrations of Zinelda McDonald (just look at that gorgeous cover), these are the truths that Moahloli brings to simple but effective life.
Tullula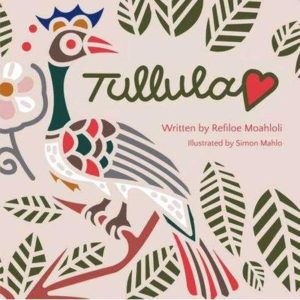 "Tullula is a majestic bird born into royalty – the ndunas of the herd. Being a nduna means having to guard the skies at night (although it's not entirely clear what the ndunas are guarding against).
Tullula longs for something different, so she sneaks off during the day (while the rest of the ndunas are sleeping) to explore what life is like living in sunlight."
A simple, beautiful tale about a change of perspective, Tullula is a charming parable for all to enjoy. It also includes a CD of the story so that you can listen wherever you like.
Happy Reading!
Daniel Foyster
03/2021