Author of the Brand New Fantastical Murder Mystery Marion Lane and the Midnight Murder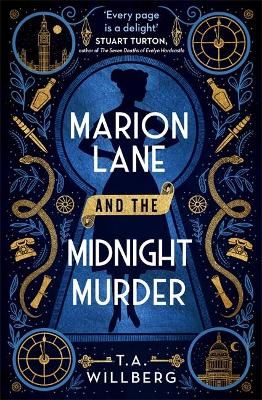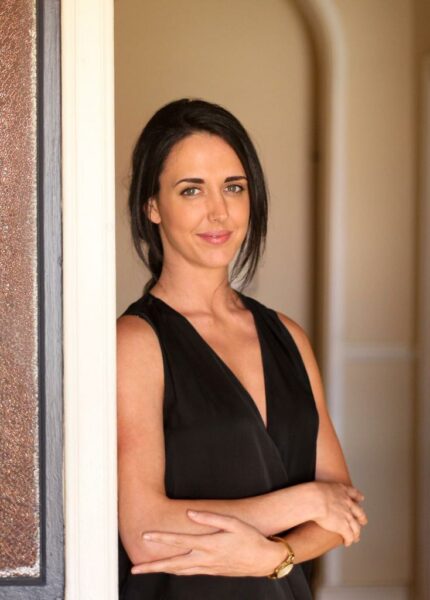 How did you go about conjuring London in the fifties and how far have you strayed from the realities of that time?
I did a fair amount of research on London in the 50s—how people dressed, how they
spoke, what was expected and "normal" for women versus men. However, the world I created beneath the city, Miss Brickett's Investigations and Inquiries, is not meant to be a reflection of real London by any means. It is a separate and parallel universe, a world where the rules of "ordinary" life are cast aside and replaced with something a little more fantastical, providing an escape for all those who work there (and hopefully my readers).
Can you tell us, loosely speaking, what Marion Lane and the Midnight Murder is about?
The Midnight Murder is a genre bending locked-room mystery, set in an underground detective agency beneath the streets of London. The story follows my protagonist, Marion Lane, during her first year as an apprentice "Inquirer" (private detective) at the agency—Miss Brickett's. Tragedy strikes the agency when one of the detectives is murdered "in-house" and it falls to Marion—with the aid of her colleagues and a collection of near-magical gadgets—to solve the crime. It is a story of friendship, mystery and perseverance.
How did you construct Marion? Does she have any particular influences or inspirations?
 Marion is influenced by a number of strong, independent women, one of whom is my mother (whose name is also Marion—not a coincidence!). It's difficult to explain exactly how I created her, but it took four years of writing, editing and trial and error to bring her to life. She feels so real to me now that it seems odd to think she was once just an idea inside my head.
This book features a brand new detective agency. Who are your favourite literary detectives?
 My top three would have to be Hercule Poirot, Sherlock Holmes and Precious Ramotswe from the No.1 Ladies' Detective Agency.
How do you think you'd fare if tasked with solving a shadowy mystery?
Oooh! I'd like to think I'd be good at it. I'm very detail oriented and love observing people (does that sound creepy?), noting how they walk and talk and dress. Problem is, this habit tends to make me overly suspicious of strangers. Perhaps I should save my detecting for the books…
The book is full of alchemical gadgetry. Do you have a favourite invention from the book? How did you come up with them?
My favourite is Toby the spy snake. I love how sinister and sneaky he is and that no one seems to know exactly how he operates. In my non-author life, I respect and admire the steadfast laws of science and physics, so coming up with gadgets that break all the rules is such delicious fun!
Do you think that there are any hard and fast principles when it comes to creating fun in fiction?
Yes, but only one. You must enjoy what you write. If you don't, it'll bleed through the page and your readers will notice.
How did you originally conceive of your book's central mystery, and did it morph much during the writing process?
I can hardly remember because it's change so much. What I do recall is that, originally, the murder Marion investigates occurred outside the agency, which meant there was less time spent within the underground labyrinth of tunnels. My agent and I decided to change this during our revisions to give the novel a closer "locked-room" feel and I'm so happy we did.
Like so many of the best books, Marion Lane and the Midnight Murder features a splendid old bookshop. Do you have a favourite book shop?
One of my favourites is Armchair Books in Edinburgh. I love how quirky and scruffy it is, and it provided me with a good dose of inspiration for the descriptions of Miss Brickett's Secondhand Books & Curiosities.
If your book were to be as favourably compared to another as possible which would it be?
Any book by Agatha Christie, of course.
What were the most significant challenges in writing Marion Lane and the Midnight Murder?
Learning the art of story craft. Marion Lane was the first book I'd ever attempted to write, which is to say, I had absolutely no idea what I was doing. I struggled a lot in the beginning, trying to conform to plot structures and all those conflicting rules on "how to write a book". I doubted myself every step of the way. And yet, I just kept going, which is all that counts in the end, right?
Which part of the process did you relish the most?
I loved the editing phase, especially after I'd signed with my agent and we set about revising the manuscript for submission to publishers. It's a whole different ball game, having a professional in your corner, cheering you on every step of the way.
What do you most hope that readers will take away from reading Marion Lane and the Midnight Murder?
I just hope that they have some good old fashioned fun! I wrote Marion Lane to escape the realities of a particularly tough year of my life and knowing that my readers might forget their troubles and slip into Marion's world, even for just a moment, makes me the happiest writer alive.
Who are some of your favourite writers at the moment and what are you currently reading?
Kate Quinn, Anthony Horowitz and Alexander McCall Smith are some of my favourites (but I have so many more). I'm currently reading ThreadNeedle by Cari Thomas.
If you could create a kind of art other than fiction, which would you go for?
I really wish I could draw or paint. But I'm hopeless at both.
What can readers expect from the next books in the series and is there a particular direction that you've already decided on?
I'd always planned the series to be a trilogy and have just finished editing book #2, The Deadly Rose, due for publication in February next year. This next book follows Marion Lane through her second year as an apprentice detective at Miss Brickett's and was such a delight to write. In some ways, the plot of The Deadly Rose follows on from The Midnight Murder, and yet it's a complete mystery in and of itself where Marion investigates a killing aboveground, which appears to be linked to a Soviet spy ring in London.
To stand a chance to win a signed copy click here