Our picks for the most exciting new fiction of the month this month do feature a whole bunch of murder and mayhem. And who doesn't like a nice murder, after all? But be not afeared, some of those murders are of the more lighthearted variety (which certainly is a thing, as odd a concept as it sounds). Then again, some of them really are terribly dark. You'll need to read on to find out which is which, of course. Oh, and we're also featuring the new Clare Pooley novel – which doesn't seem to involve any murdering at all.
Have a look:
No Less the Devil by Stuart Macbride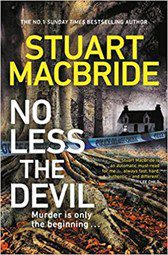 With a Stuart Macbride, you always get a good dose of visceral thrills and pitch black humour. And this new one is no exception.
The infamously brutal killer dubbed The Bloodsmith butchered his first victim seventeen months ago and the unit set up to put a stop to him, Operation Maypole, is no closer to catching him. With the media swarming, the public outraged and the police chiefs demanding immediate results, the investigation has all but stalled.
Detective Sergeant Lucy McVeigh, despite the bad timing, is distracted by another case though: the case of a man named Benjamin who, as an eleven year old boy, seemingly without motive, hunted and killed a homeless man. Now he's out of custody and, convinced that some kind of group is out to get him, he is begging McVeigh for help.
Could it be that the Bloodsmith is not the only monster out there, and that there is some truth to Benjamin's increasingly paranoid, shadowy fantasies?Infused with horror and wading off into some truly dark waters, No Less the Devil is one heck of a ride.
Sparring Partners by John Grisham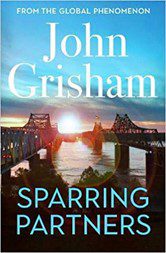 It hardly needs saying that the legal thriller doesn't get better than when written by John Grisham. With this new collection of stories, Grisham takes us back to Ford County – the setting of many of his most famous books.
In Homecoming famed litigator Jake Brigance is called upon to help out an old friend. It's been three years since fellow lawyer Mack Stafford stole as much money as he could from his clients, divorced his wife, filed for bankruptcy and disappeared in the middle of the night. Now he wants to come home – and he thinks that Jake is the man to help.
Strawberry Moon is the story of death row inmate Cody Wallace. The courts have closed their doors to him, the governor has rejected his last plea for clemency and he is just three hours away from being executed. But he has one last request. At this most final of hours, what does he hope to achieve?
Sparring Partners sees brothers Kirk and Rusty presiding over the crumbling law firm they inherited from their father. So profound is their hatred of one another that they only speak when absolutely necessary. Diantha Malloy is the only person that the brothers both trust – and she now has to decide whether to save the brothers and their business or act in her own interest for once.
Here, these three excellent short stories bring some welcome variety to Grisham's already extraordinary output.
Nightwork by Nora Roberts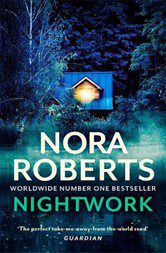 One thing that Nora Roberts can always be relied upon to deliver: an immersive escape from the here and now. With Nightwork, she adds another addictive thriller to her extensive and varied repertoire.
Harry has been a thief since he was nine years old. It happened during his mother's first battle with cancer. She was too ill to work, and somebody needed to pay the bills and keep food in the fridge. When she finally died, Harry abandoned Chicago for a very different life. As an adult, he is invariably cautious, avoiding attention at all costs. But when he meets Miranda, this becomes impossible. Miranda brings with her a deadly trace of his past life, an old enemy that he knows better than to fight. He has no choice but to go on the run. Deep down, though, he knows that he will not be able to live his life again until he finally tackles his old foe head on.
Girl, Forgotten by Karin Slaughter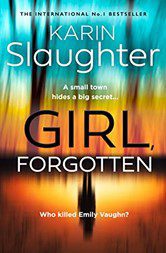 The sophisticated new thriller from crime master Karin Slaughter is a classic murder mystery set in one of those seemingly ordinary towns that is never what it seems.
Andrea Oliver arrives in the town of Longbill Beach under false pretences. As far as everyone else is concerned, she is there to protect a judge who has been receiving death threats. In fact, she is there to resolve a case that began back in 1982: the murder of highschool student Emily Vaughan.
Vaughn was found dead on prom night. It should have been a magical event, but somehow someone had uncovered the secret she was carrying. And that secret got her killed. Forty years on, the murder remains unsolved. The community has moved on. Emily Vaughn's friends and family have gone silent and what few leads there ever were have petered out.
But someone knows why Andrea Oliver is really there. That someone also knows what happened to Emily… and is willing to kill again to stay hidden.
The Man Who Died Twice by Richard Osman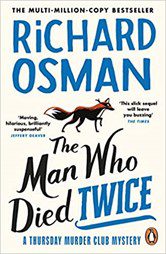 The second book in the Thursday Murder Club series is now out in paperback.
Beloved television personality and all-round brainbox Richard Osman made quite the splash with his debut novel – The Thursday Murder Club – which introduced us to a foursome of retirees who, possessing uniquely complimentary gifts, decide to turn their bored minds to unsolved murders… because it seriously beats endless jigsaws and bad telly. The result was big-hearted, big on laughs and thoroughly intriguing – the sort of thing that appealed to crime fiction lovers of every kind. The follow up delivers just as much criminal mirth.
This time, Elizabeth, ringleader of the ingenious four, hears from an old co-worker. She has a history with this man and now he needs her help. It's the typical thing that you hear from an old, old friend: something about dangerous gangsters, stolen diamonds, imminent murders. That sort of thing. And the case is hardly calming down. The four soon realise that there are several dead in the equation, and the murders are set to keep on coming. Thanks to their chummy bond with the police, they should be able to do something. And finding a whole bunch of stolen gems should be fun too. What they do not know, however, is that the enemy this time wouldn't think twice about killing a quartet of meddlesome retirees.
Warm, smart, fiendishly clever and terribly funny. Another dose of brainy escapism.
The People On Platform 5 by Clare Pooley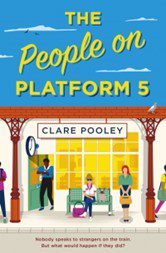 Pooley's previous book, the lovely The Authenticity Project was a charming serving of closeness and friendship – a satisfying salve to the loneliness of the modern world. Now she's back with another warmhearted work that counters prejudices and reveals the unseen connections between people of all kinds.
It's fairly common knowledge that you don't talk to strangers on a train. We commute largely in silence. But what does that mean we are missing?
Iona commutes to work on the same train every day. She sees the same people every day. She never speaks to them, but she can't deny that she has made judgments about them. She's even given some of them nicknames.
One morning, the man that she has dubbed "Smart-But-Sexist-Surbiton near-fatally chokes on a grape right in front of her. He survives thanks purely to the quick action of Sanjay, a commuting nurse.
Brought together by this single event, five commuters quickly find out that breaking that cardinal rule of commuting might actually be good for them. And, even better, it might help them to overcome the assumptions and misconceptions that they've allowed to colour their lives… even if it might occasionally be awkward.
Polsslag by Marie Lotz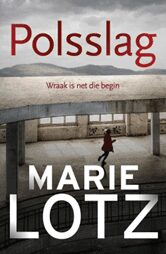 Marie Lotz's previous novel – Roofdier, the story of five Pretoria businessmen murdered with their own hunting weapons – introduced us to Alex Strauss of the FSI – Fiscal Special Investigations. Her newest sees Strauss thrust into another complex case.
Strauss and his team arrive in Pretoria East to investigate when a body is found during a building collapse. The body belongs to attorney Lynn Rawlins, and she appears to have been strangled. On a nearby wall, written in blood, they find the words: "Spreche nichts Böses." Forensic pathologist Nadiya Patel believes that this is a warning, and that other lives could be in danger. But who, from whom, and why?
Happy Reading!