Make way for two incomparable local legends this month. One is a sporting hero who has made South African and world history via his achievements while capturing the spirit of the nation, and the other is a musician and cultural icon whose work has traversed traditions and cultures to bring people together and tell the story of an emerging democracy.
Rise by Siya Kolisi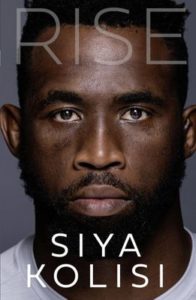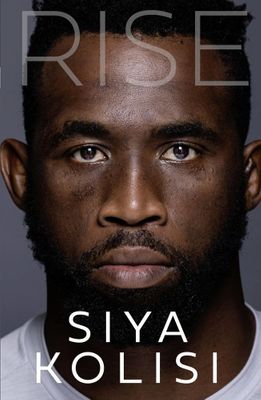 Siya Kolisi is an inspiration to many. His tenacious journey from poor township kid to captain of this country's World Cup winning rugby team is a clear and resounding testament to the tireless spirit of the New South Africa, and he has become a leader whose conduct and influence echoes beyond the sporting world.
With his new autobiography, Rise, we get to hear Kolisi's story in his own words, in full, for the first time… and only part of this story is devoted to the fact that he made history by becoming the first black man in 128 years of South African rugby to lead the country. The book as a whole is an intimate and revealing account of success and perseverance in the face of incredibly uneven odds. It dips memorably into his personal relationships with race and faith, celebrates the Xhosa culture that shaped him, demonstrates the importance of a positive mindset and explores what matters most to him on and off the rugby field.
Rise is an inspirational and triumphant read guaranteed to change the way you view your own trials, whatever they may be, and to greater illuminate a tale that has already become legend.
Scatterling of Africa by Johnny Clegg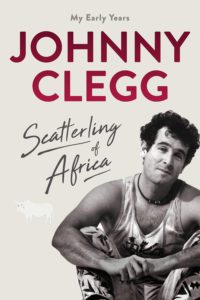 Another character whose life and work is intimately bound to the emergence of the New South Africa, Johnny Clegg's new memoir tells the story of his early years and formative experiences, memorably recounting the first time he ever heard the Zulu street music that would have such an impact on his evolution as a budding artist.
"There are moments in life that are pure, and which seem to hang in the air, unhitched from the everyday world as we know it. Suspended for a few seconds, they float in their own space and time with their own hidden prospects. For want of a better term, we call these moments "magical" and when we remember them they are cloaked in a halo of special meaning."
The successes and hits of Clegg's bands Juluka and Savuka are well known. Their blending of traditional styles with more modern ones had a significant impact on the music of SA in the 70s and 80s. But fewer of us know how it all got started.
Scatterling of Africa is Clegg's own personal version of these origins. It's the story of a young musician with an eccentric mother and a profound sense of appreciation: a story of chosen identities and realised homes. Filled with tales of determination and passion, and infused with humour throughout, here's a very personal and telling memoir… and here too is an account of strange, oppressive and often tragic times in a country spilling over with vibrance and possibility.