Fans of big names in fiction rejoice. Here are five exciting new releases from some of the most popular and dependable names in the business.
The President's Daughter by Bill Clinton and James Patterson
The partnership of the world's best-loved thriller writer and an ex-president of the USA has proven to be a very good idea. Combining Clinton's political familiarity and Patterson's renowned way with pace and action made The President is Missing a resounding hit. The duo now returns with another authentic, nail-biting presidential crisis.
When every parent's worst nightmare becomes a threat to national security, political tension and personal desperation turn the stress dial up to eleven.
Former US president and ex-Navy Seal Michael Keating has defined his life through equal devotion to family and country. But now the robust defenses he has spent his life reinforcing are under siege. Keating's teenaged daughter Melanie has been kidnapped by an international threat still fixated on the previous administration. With the world's media pointing their cameras his way, Keating must embark on a deadly one-man-mission that will stretch every one of his special strengths to the limit.
Legacy by Nora Roberts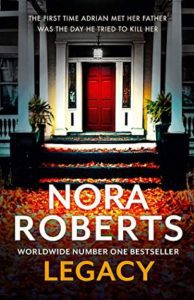 Roberts continues to deliver reads that afford us the perfect escape. And this enthralling romance, infused with a good dose of suspense, is the author really playing to her strengths.
Adrian Rizzo will never forget the day that she first met her father: it was the day that he tried to kill her. In getting between Adrian and her father, her mother, Lina, not only saved her daughter's life but set off the sequence that would come to define both of their lives.
Following this event, Adrian is sent to stay with her grandparents while Lina, determined to move on with her life, travels the country growing her hugely profitable fitness brand.  As a young adult, Adrian has created her own company, following in her mother's footsteps and perhaps even surpassing her in her relentless ambition. The two are not close, however, and when Adrian starts to receive regular death threats the disturbing messages are shrugged off as the price of celebrity. But then, after Adrian reunites with the boy she began to love all those years ago at her Grandparents' house, the threats begin to escalate… and when the threats become murders they can no longer be ignored.
Freed: Fifty Shades Freed as Told by Christian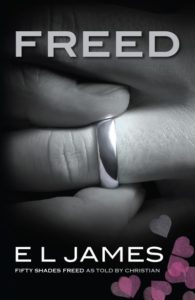 One of this generation's most recognisable and talked-about love stories concludes all over again, this time with deeper insight and greater detail thanks to Christian Grey's narration. Bolstered by Grey's private reflections, thoughts and dreams, Freed brings us the closing chapter of the Fifty Shades trilogy from a fresh perspective.
As the wedding of Anastasia Steele and Christian Grey quickly approaches, the proceedings are beset by doubt and conflict. There are doubts that Grey is a suitable husband, doubts that Steele will take her vows seriously and concerns over the rest of the family.
As their marriage begins, there's no shortage of burning passion, but Christian is forced over and over to confront his deep-seated need for control as the traumas of his childhood, the truth of his origins and old enmities resurface, threatening their new union. With so much to work through, Christian comes to crave his own freedom.
Left You Dead by Peter James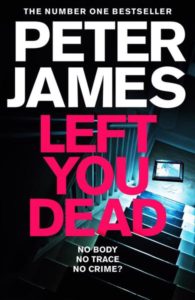 Through his Roy Grace series, master of crime Peter James has established a well-earned reputation for consistently crafting thrillers that inspire an unusual amount of emotional engagement.
It's a typical Sunday morning for Niall and Eden Paternoster. They take their usual long drive and visit a tranquil country house before stopping off at a supermarket for supplies on the way home. Niall waits in the car park while Eden runs in for the things they need. The wait grows longer and longer until he begins to suspect that something is wrong. Eden never returns. Nobody, not friends nor family nor employees, has any idea what has happened to her and, with no trace of her at all, Niall is quickly arrested on suspicion of her murder.
DS Roy Grace is called in to conduct the investigation, and it is not long before he realises that there's so much about the case that just isn't right.
Full of extensive research, procedural knowledge and intriguing mysteries, Left You Dead proves once again that James deserves his enduring acclaim and that Roy Grace might just be the most realistic and relatable character in crime fiction.
Finding Ashley by Danielle Steel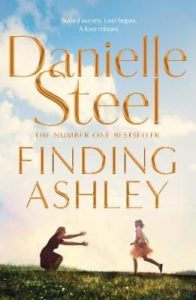 A powerfully women-centric tale of forgiveness, loss and hope, Finding Ashley sees Danielle Steel further delivering on the character driven emotionality that has made her a star.
Bestselling author Melissa Henderson has set writing aside for the time being. Following the loss of her young son to cancer and the dissolution of her marriage, she spends her days quietly renovating her secluded Victorian house.
News coverage of the wildfire that one day threatens her perfect home brings her back into contact with her more or less estranged sister, Hattie, who has been a nun since her mid twenties. Hattie is determined to help her sister forge a new lease on life and this means delving into the past, searching their memories of the dingy Irish convent to which Melissa was sent at sixteen for some way to find the child that she was forced to give up. It's an impossible dream, and a painful one, but with enough bravery and perseverance, the two sisters may be able to reunite a family that has been lost for far too long… but there are many shattered pieces to reassemble.
Happy Reading!