Here's a curious little group. Two memoirs, one by an elder statesman of rock the other by a beloved jokester, a book about rational thinking (or the lack thereof), a beautiful little work of everyday philosophy and an unusual cookbook. These five new releases in non-fiction have something for everyone. Reader on to be further intrigued.
The Storyteller: Tales of Life and Music by Dave Grohl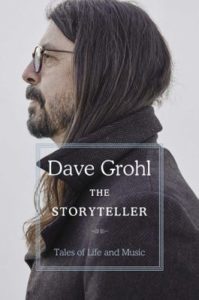 Today, Dave Grohl is known as a celebrator and chronicler of American music, a paean of alternative rock and a wild rambler. With this book – the culmination of all his travels, relationships with other musicians, career highs and lows and lifelong loves – Grohl realises an idea he has had for years.
Packed with self-deprecating and endlessly entertaining anecdotes that range from Nirvana all the way to Paul McCartney, The Storyteller presents Grohl's most exciting memories… and makes it clear that the life of a rockstar can be a whole lot of fun. Well-told musical tales from a natural storyteller whose writing voice is as lively as his singing one.
A Funny Life by Michael McIntyre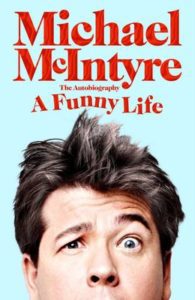 It's tough to think that McIntyre's big break in show business came about fifteen years ago. He has been such a bulwark of good-spirited comedy and infectious hilarity that it almost seems he's been at it forever. But it has been a bumpy old ride.
In this charming and honest memoir, McIntyre evokes his hits and misses in entertainment – the panel shows that went off the rails, the talent shows he was obviously not good at judging, the wildest dreams that came true, the lessons learned… and that episode with the policemen and the trousers. He's one of the biggest -selling comedians in the world and yet he consistently comes across as an ordinary guy – an ordinary guy with a life that has been stressy and silly and Michaely and, most importantly, funny.
Rationality by Steven Pinker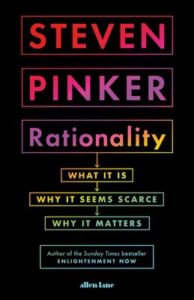 Rational thought seems to be in incredibly short supply these days, doesn't it? On the one hand, we are making enormous scientific strides year on year. And on the other we seem completely unable to stop spewing nonsense, suggesting strange things to drink and inject into ourselves, concocting idiotic theories and endlessly churning out ridiculous news.
Steven Pinker – a thinker with a knack for sharing his legitimate smarts – is not into the idea that people are inherently irrational. Here, he explores the powerful, rational reasoning tools that we have taken millenia to develop (and yet are forever tripping over ourselves to not employ). "Logic, critical thinking, probability, causal inference, and decision-making" … with Rationality these hard-won concepts are fully illuminated through humour and inspiring insight.
Big Panda and Tiny Dragon by James Norbury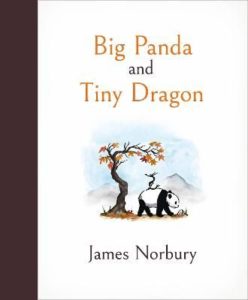 Journey and destination. This is a binary we are super-familiar with. It's not one, it's the other. But, really, there's a third option: the company. In this gorgeous, Buddhism-inspired picture book for the curious and thoughtful, a big panda and a smaller dragon explore meaning, uncertainty and friendship against a beautiful, changing backdrop.
A dose of calm, a gentle injection of spirituality… this is a little work of philosophy and a grand work of art. Ancient wisdom, universal charm.
Ottolenghi Test Kitchen: Shelf Love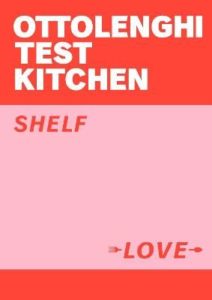 Edgy, creative and never low on wow factor, cookbooks just don't get more exciting or beautiful than an Ottolenghi
The creative team at Ottolenghi utterly excel when it comes to creating incredible dishes and, as this book proves, it all begins when these talented chefs raid their own kitchens for ingredients. Given the times, there couldn't be a better moment to have Ottolenghi walk you through how to create superb meals from whatever you might have in your kitchen cupboards. Here the Ottolenghi team welcomes us into their creative space, letting us in on the experimentation and the craft.
Who hasn't looked at a bag of peas or a tin of chickpeas and thought: I really should be able to think of something to do with these?
Happy Reading!